I think everybody, myself included, has at least once tried to download a video from YouTube or another such online streaming service. Who wouldn't want to listen to their favorite track on the go or watch a sitcom on their smartphones, while commuting to & from work? Frankly speaking, it is not a crime to want to entertain yourself during those dull moments.
As much as, the 3G and 4G save a lot of headaches and prove themselves useful, they also come at a heavy price in the form of phone data charges. What if there was a way you can save hundreds of dollars per year and instead spend only a fraction of it on a tool that lets you download a video in super HD quality, enables conversion into any file format compatible with your device and transfers it to your phone, all for the price of one?
Introducing KeepVid Pro, a YouTube to MP3 & YouTube to MP4 downloader that not only downloads videos in 720P, 1080P and 4K Hi-Definition video formats, but you can also transfer files to your smartphones.
What do you need to get started?
All you need is a Windows PC or a Mac. The steps to install are the same for both platforms. Also, KeepVid Pro comes pre-configured. This means that once the setup is complete (in about 30 seconds or so), you are ready to download videos.
What does KeepVid Pro software consist?
When you download and install KeepVid Pro software onto your Windows/Mac system, you will be able to use these five features.
1. Download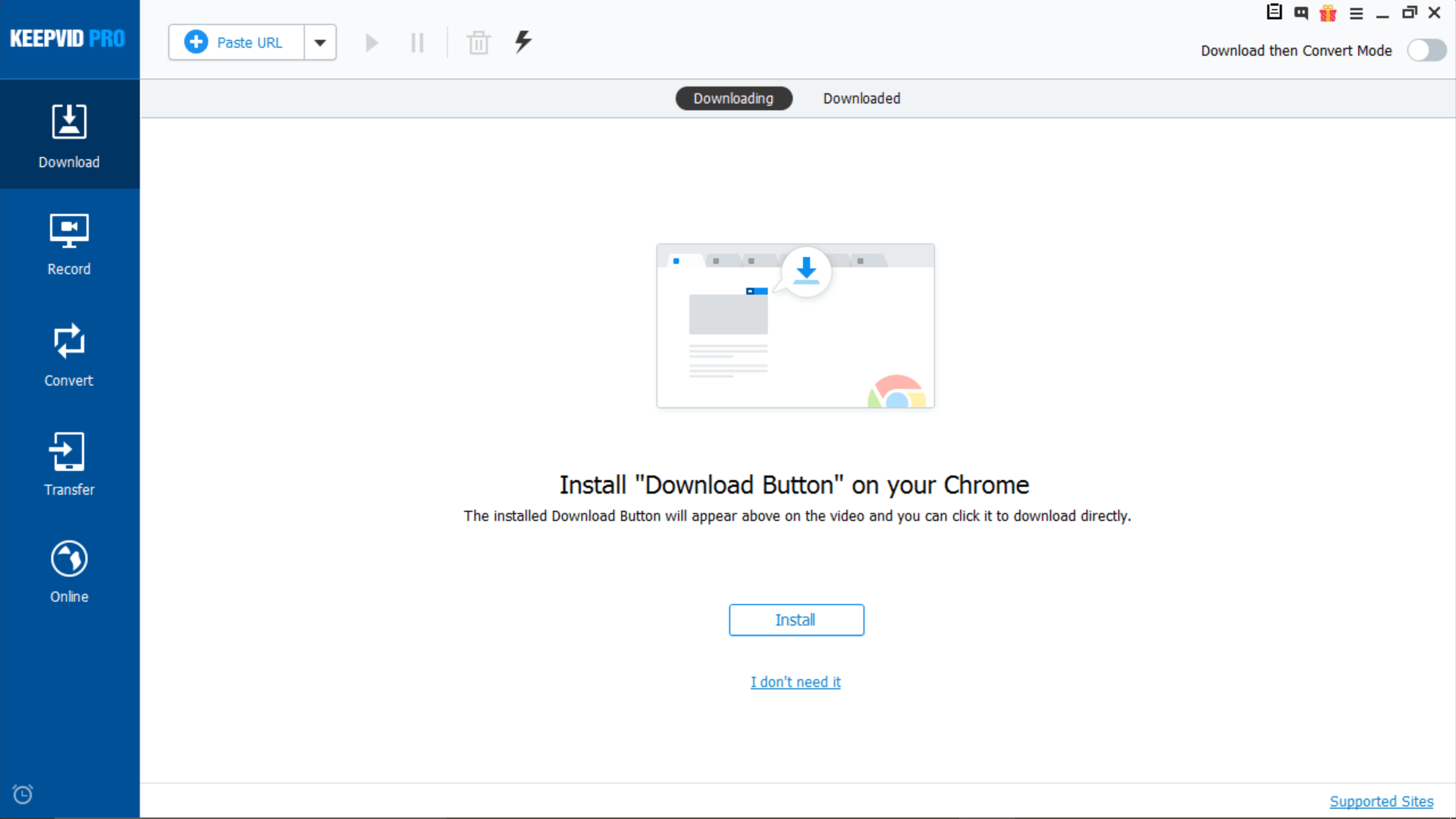 2. Record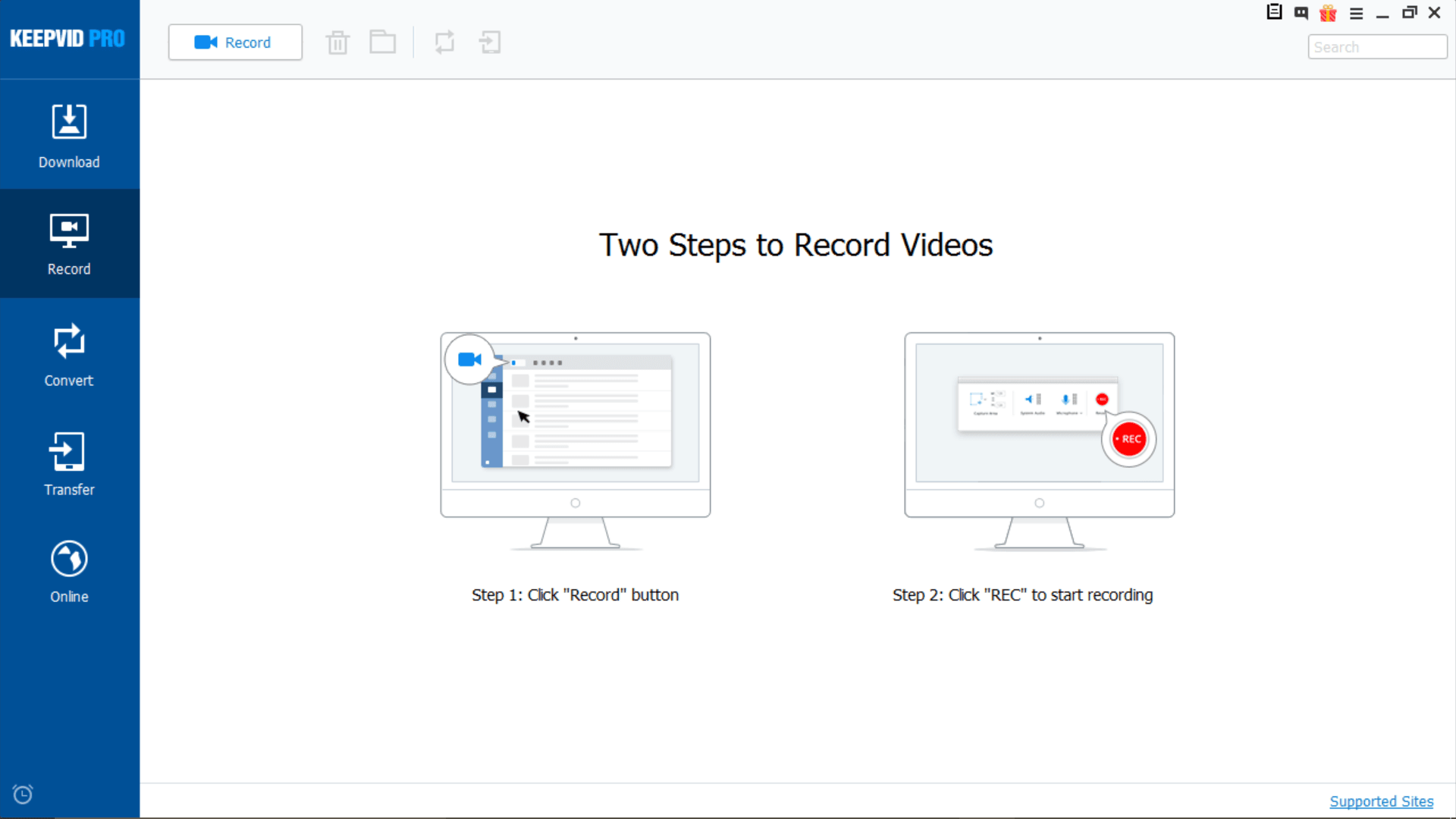 3. Convert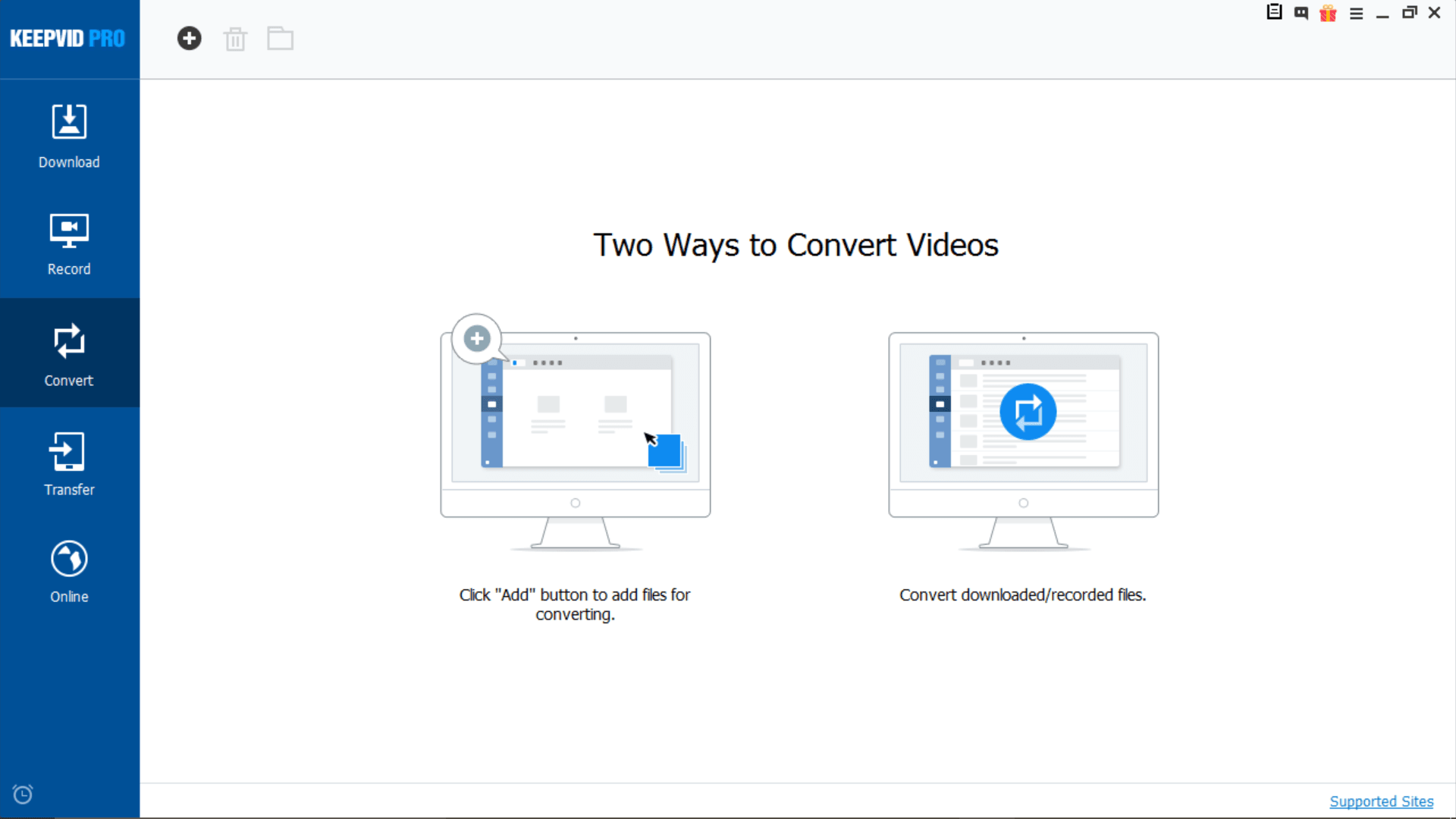 4. Transfer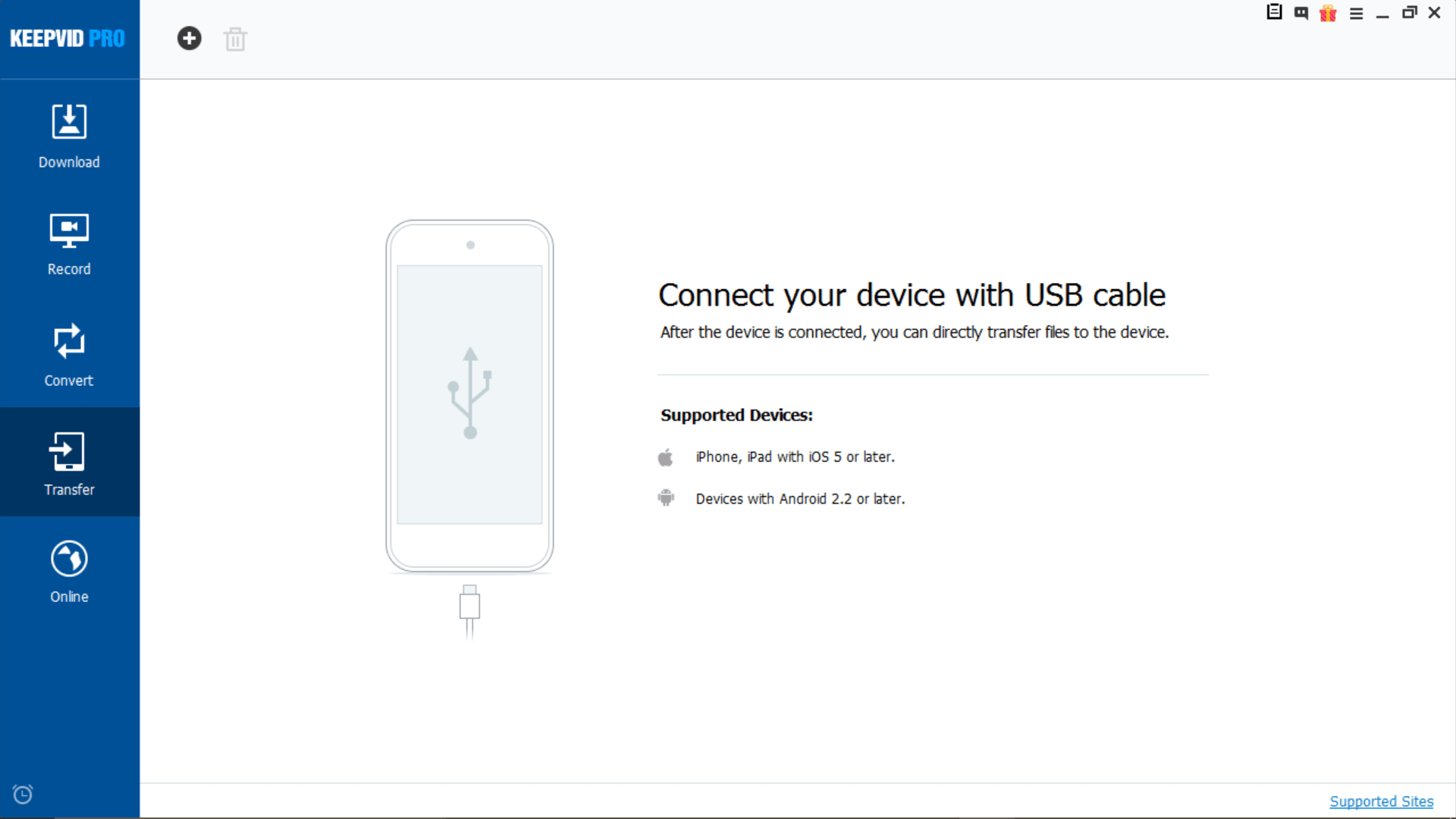 5. Online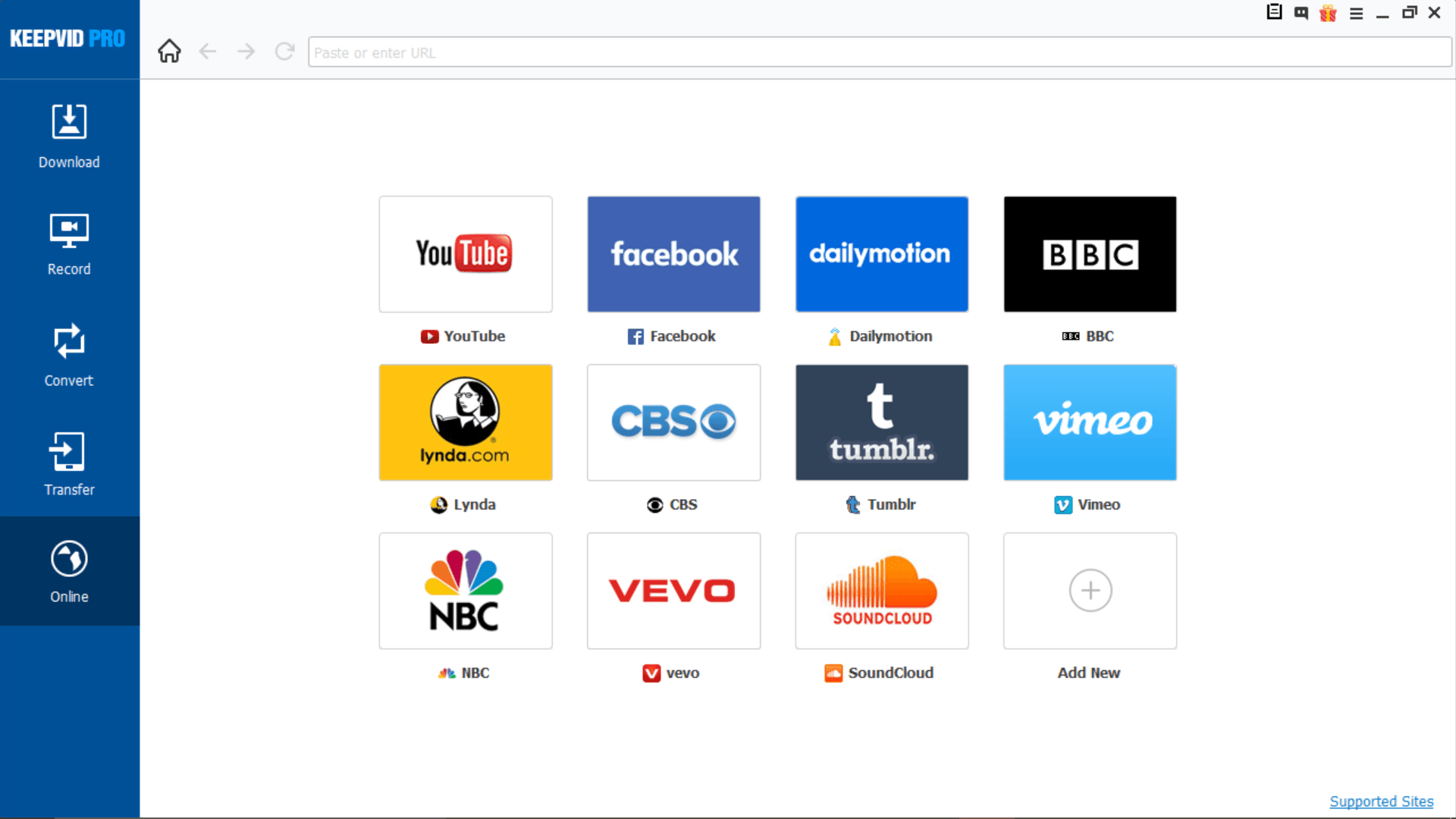 Installing KeepVid Pro on your computer automatically begins the free trial. Even though there is no duration of expiry for this trial period, it does carry certain limitations. Such as-
Download videos from YouTube, Facebook, Vimeo, and other 10,000+ popular websites only 5 times.
Convert videos to MP3, MP4, iPad, iPhone and other formats up to one-third of the video limit.
Transfer 10 items to Android/iOS devices.
Cannot convert downloaded videos in one simple click.
How much does KeepVid Pro cost?
There are two types of licensing you can obtain depending upon your type of use- Personal and Business License. Prices are listed in the table.
Windows (all prices are in USD)
Macintosh (all prices are in USD)
1-year License (1 PC)
19.95
1-year License (1 PC)
29.95
Lifetime License(1 PC)
29.95
Lifetime License(1 PC)
39.95
Family Lifetime License (2 to 5 PCs)
72.50
Family Lifetime License (2 to 5 PCs)
72.50
All prices for KeepVid Pro for Windows and KeepVid Pro for Mac are obtained from the company's official website.
How to begin downloading videos with KeepVid Pro?
You can download videos in four different ways.
From websites with software
From websites with browser extensions
From websites with online solution
Screen Capture videos from websites
Six Essential & Unique Features of KeepVid Pro:
1. Download 4k, HD videos from YouTube, Facebook, Vimeo, and 10,000+ popular sites.
With one-click, you can download 4K and HD videos off YouTube, Facebook, Vimeo, and more than 10,000 popular websites from around the world.
Here's how: Copy and paste the URL of the 4K/HD video to KeepVid Pro software, and enjoy watching high-quality content right from your desktop.
Tip: Since these videos are in ultra HD, you should make use of the Turbo Mode for faster downloading.
2. Download YouTube Playlists & Lynda Playlists in Batch
A smart thing about KeepVid Pro is that whenever you copy-paste an MP4 or MP3 URL off YouTube or Lynda, among others, it will show a dialog box asking whether you would like to download an entire playlist?
Here's how: If you want to download just one clip, just select 'Clip.'
3. Convert videos to 150+ formats for iPhone, Android Phone, and various multimedia devices.
You can convert videos right from MP4 to MP3, YouTube to MP4, AVI, WMV, MPEG, MKV, and other formats using the Convert tab.
Here's how: Either add files from a folder or add a downloaded video to the queue.
4. Record screen or any video from online websites.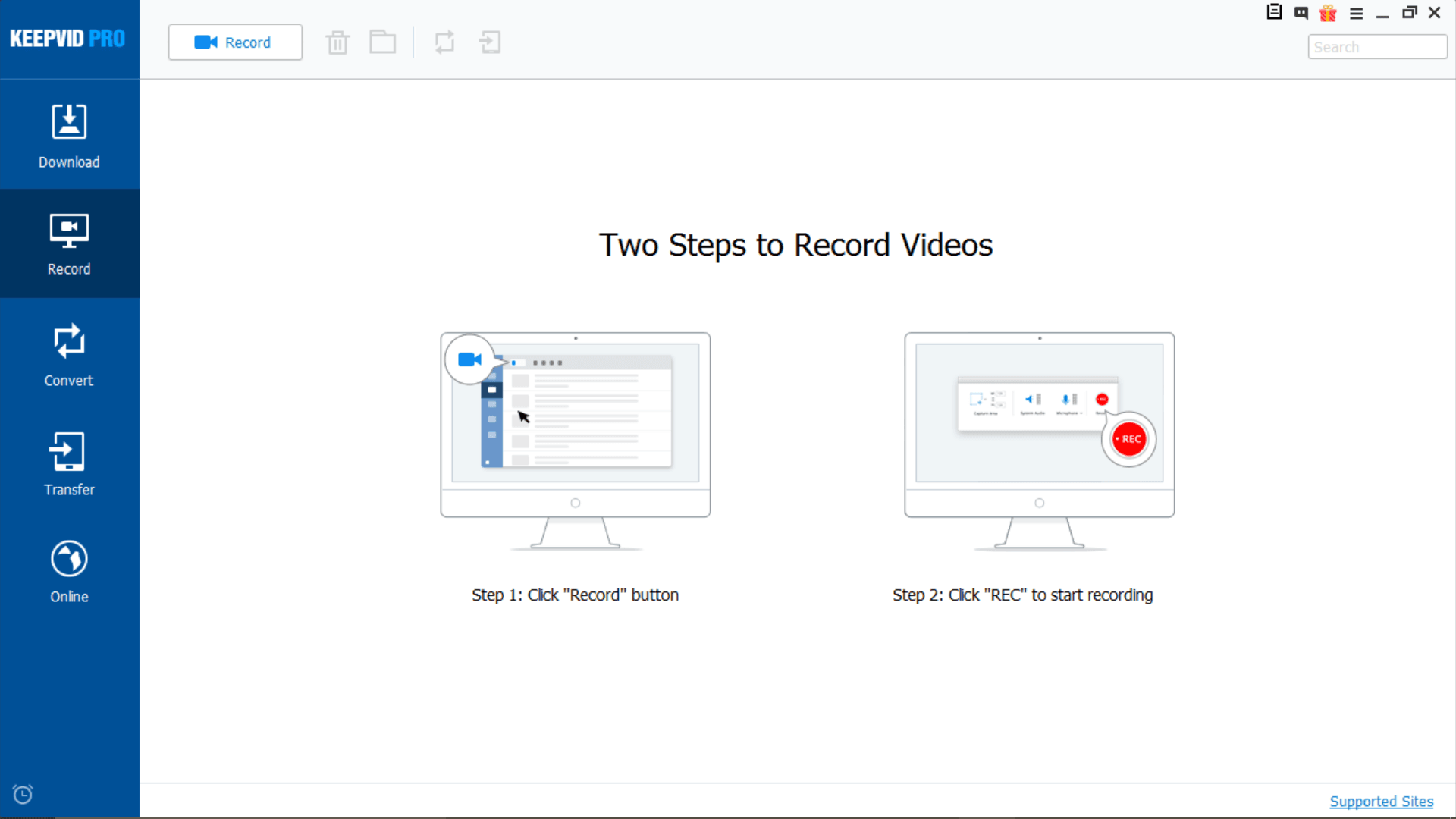 KeepVid Pro software facilitates an easy video recording of any website. It is a great tool to prepare online tutorials.
Here's how: Click on the Record button, choose dimensions of the screen that you want to be covered, and record away. You can also add voice to this recording by enabling your microphone.
5. Powerful Download Plugin & Integrated Browser to Search and Download Videos Online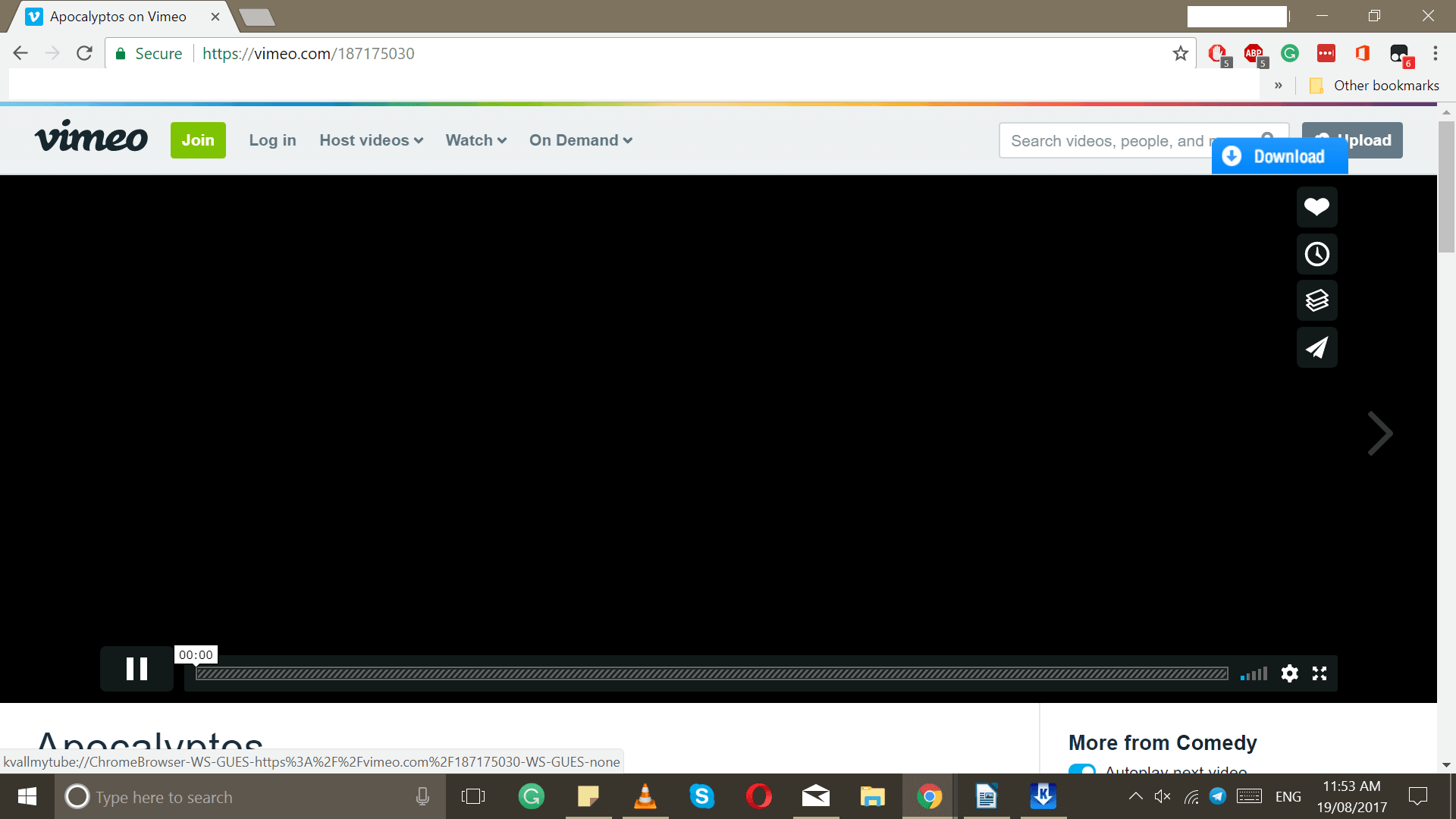 KeepVid Pro offers a download plugin that integrates right into your browser. On Windows platform, you can integrate Tapermonkey to Internet Explorer, Mozilla Firefox, and Chrome. Mac platform also follows the same pattern.
Here's how: Click on this link that demonstrates in detail how to add a download button to videos: https://pro.keepvid.com/download-video/download-videos-from-websites.html
6. Download YouTube Subtitles
You can also download YouTube subtitles to a foreign movie or a TV show. When you download a video, it auto downloads subtitles that synchronize without a lag. 
Other special features:
Built-in Browser: One of the most interesting features of this YouTube to MP4 video downloader is that it comes with a built-in browser.
Using it, you can connect to all the supported websites some of which are listed as tabs that you can open with a single-click.
You can also take online courses trending on Lynda.com including Business, Developer, Photography, and Design.
Screen Capture: This feature truly helps you save a lot of time trying to record your desktop. Especially, in Windows, since there is no easy way to do this (unless you consider using the Xbox to record your game play in Standard Definition).
KeepVid Pro records your screen in HD, and it is easily convertible into any user-defined format and transferable to other devices.
Turbo Fast Download: Now you can download your YouTube to MP4 videos three-times faster with Turbo Mode. It is a button incorporated into the software that allows you to speed up the download process while upholding the integrity and HD quality of your videos.
File Organization: While installing this software, you get to choose a location to keep all of the relevant files and folders in one place. In my case, it was the Drive D: where the KeepVid Pro installed three different folders. KeepVid Pro Converted, KeepVid Pro Downloaded, KeepVid Pro Recorded.
Download then convert Mode: Enabling the download then convert mode located on the top-right section will automatically convert each downloaded file into a predefined user chosen format. Alternatively, the drop-down arrow next to 'Paste URL' also allows downloading MP3.
Task Scheduler: It performs automatic tasks from closing KeepVid Pro to shutting down the computer after all downloads/conversions/recordings are completed.
Preferences: It offers complete control over the software where you can personalize KeepVid Pro to match your requirements.
Final Verdict
KeepVid Pro is an excellent screen recorder, video converter, video to audio converter and offers a simplistic way to transfer converted audio and video files to your mobile devices. It is also affordable. For a little price, you get to enjoy this legal software for a lifetime.
Attention:
Governments and ISPs around the World monitors their users' online activities. Reclaim your freedom with
ExpressVPN
and browse the internet with confidence.
However, there are a few important features that this software seems to be missing out on. Although these aren't too essential given the multi-functional nature of this software, it could be a selling point.
| | |
| --- | --- |
| Pros | Cons |
| Easy download to Windows and Mac | Not available on Linux |
| Supports video/audio download from more than 10,000 sources | Lacks sync capability to cloud networks- OneDrive, Google Drive, iCloud, etc. |
| Offers one-click download on websites | One-click download works only with one video at a time |
| Built-in browser allows access to over 10,000 supported websites | Online built-in browser loads slower than expected |
| Transfer converted files to Android & iOS devices using cable | |
| Recorded videos can be transferred to mobile phones | |