Katy Perry had serious affairs and on and off flings with some of the biggest names in the show business. And recently the "I Kissed A Girl" singer revealed who satisfied her the most in the bedroom. She revealed the details during the "Witness World Wide" live stream on YouTube which is a weekend-long session of the pop star.
While talking to the 32-year-old James Corden in one of the sessions she rated her exes' performance in bed.
Katy Perry Thinks John Mayer Was The Best
The "Roar" singer started listing from the bottom and named her ex-boyfriend DJ Diplo at the third spot in the list of her favorite bedroom partners. She dated him briefly in 2014, reports Daily Mail. But it was a bit surprising when she named her most recent flame and boyfriend for one year, Orlando Bloom second in the list.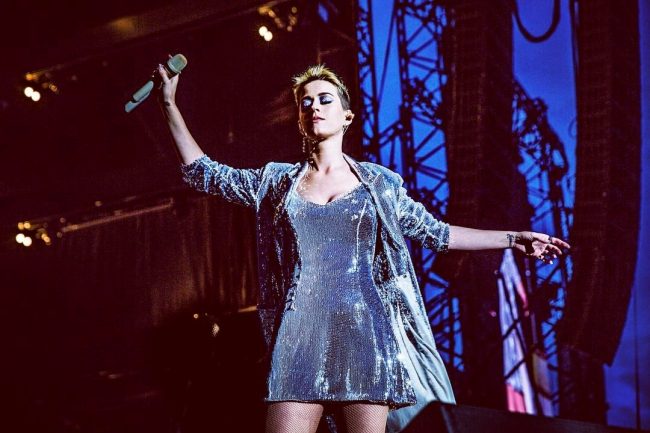 The Californian singer awarded a silver medal to the "Pirates of the Caribbean" actor for his bedroom performance who was recently caught in a controversy of having one nightstand with a waitress.  So who tops the list?
It is none other than John Mayer, whom Katy Perry dated on and off for three years before finally having a long affair with the British actor.
They Are All Amazing-Says Katy Perry
According to News.com.au, all the three are amazing lovers and even teased that she would love to have sex with all these three when she will get out of the place.  She also revealed to the English host about the one who got away and it is none other than the singer Josh Groban.
Katy Perry revealed that now she and Groban are good friends and that she loves him very much. During the live stream, lots of celebrities stopped by including Aruianna Huffington, Dita Von Teese, RuPaul. She also prepared dinner with Roy Choi, the celebrity chef.