Katie Holmes and Jamie Foxx have been dating since last three years. But neither of the two has come out in the open about their relationship. In the past few weeks, the rumored couple has been seen dining in a restaurant and taking a romantic trip to Paris.
Despite all these obvious evidence that indicate a strong association between Katie Holmes and Jamie Foxx, the "Collateral" actor recently denied his affair with Tom Cruise's ex-wife as fake, reports Daily News. It was a bit surprising to the fans and even to the friends of Katie who think that she must stop dating Foxx.
Katie Holmes And Jamie Foxx Relationship Doomed?
Every woman loves to display her boyfriend and there is no reason why the "Dawson's Creek" actress should hide her affair with Foxx. Even then, the couple has been hiding their affair since last three years meeting secretly.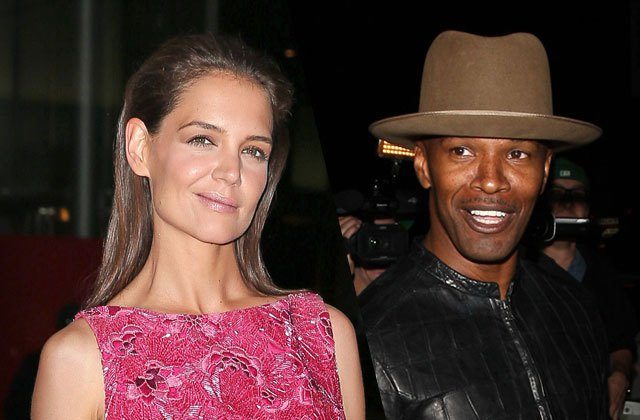 But now Katie has grown tired of entering through back doors of the restaurant and traveling in closed cars. She never imagined that her life will be going on in this way. The 38-year-old actress's love affair with the Oscar-winning actor started after her divorce from the "Mission: Impossible" star in 2012. She shares a daughter of 11-years-old, Suri with Cruise.
It is believed that Cruise will be furious if he finds out that Katie Holmes and Jamie Foxx have been dating each other. But when the 49-year-old Foxx recently denied his link up with Holmes despite spending a romantic holiday with her in Paris just a few weeks ago, friends of the actress thought that it was time for her to move on.
Katie's Friends Want Her To Breakup From Foxx      
According to Life and Style, friends of Holmes want her to find a man who is ready to walk down with her on the red carpet and with whom she can travel. According to her friends, if Foxx is not ready to step up and be her true partner then, it is a high time she moves on ahead in her life.
Attention:
Governments and ISPs around the World monitors their users' online activities. Reclaim your freedom with
ExpressVPN
and browse the internet with confidence.
Also Read: 35 Free Movie Sites to Watch Free Movies Online (2017)