Katie Holmes and Jamie Foxx romance rumors continue to make the headlines despite the fact that there has been no real confirmation from the stars. Recently, the ex-wife of Tom Cruise was spotted enjoying a gala time in a beautiful designer gown. It triggered off rumors that she is just getting ready to marry the Oscar-winning actor.
It is a well-known fact that Katie Holmes and Jamie Foxx have been discreetly dating each other from last few years. However, they have been reluctant about making their relationship public due to unknown reasons. However, it seems that the alleged couple is now ready to take their affair to the next level, reports Inquisitr.
Holmes Looks Hot At Met Gala Event
The mother-of-one looked hot and happening at the recently held Met Gala in the New York City. She was accompanied by her fashion designer Zac Posen who designed the gown she was wearing that night. The "Dawson's Creek" star looked relaxed and happy. She even shared her photos from the event on Instagram.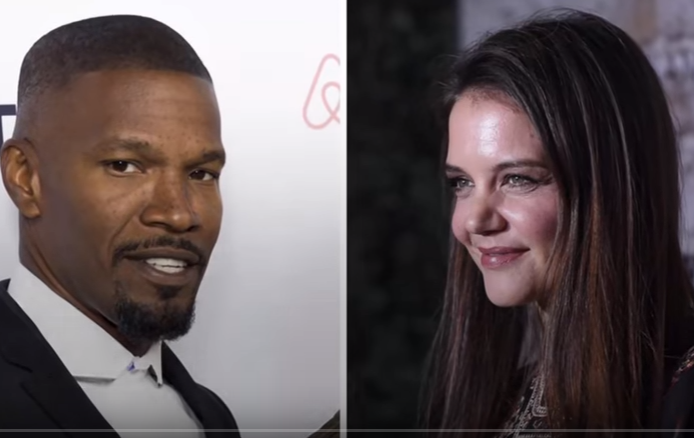 Lately, both Katie Holmes and Jamie Foxx have become quite active on social media. Neither of the two has posted their photograph together on their accounts. However, it seems finally they are coming out of their shell and ready to address their affair in public.
They were recently sighted enjoying dinner in a restaurant in Los Angeles. A close source of Katie Holmes and Jamie Foxx also revealed that fans might get to see the alleged couple going out to dinner more often now. The source also hinted that they might even think of going on a romantic getaway in Europe.
Fan Photographs Katie Holmes And Jamie Foxx Together  
According to News.com, a fan spotted the alleged couple dining in the NYC restaurant and could not stop from clicking them together. Incidentally, when Foxx posted one of his photographs on his social media account, he was seen wearing the same hat that he had put on during his dinner date with the mother of Suri Cruise.
So, it does seem that Katie Holmes and Jamie Foxx are finally eager to step out and declare the truth about their relationship very soon.