Images of several Kaby Lake-based processors recently surfaced online – courtesy, Chinese sources. Most of these leaked images contain CPUz shots that confirm the specs of a number of Kaby Lake chips.
All the chips meant for the desktop platform will be supported by both 100-series and 200-series motherboards. The already available firmware updates for the 100-series motherboards from multiple manufacturers will allow them to extend support for the 7000-series processors.
So far the details are concerned, there are two "K" series models with an unlocked design that indicates they're meant for overclocking. The Core i7-7700K is the flagship model and it sports 4 cores, 8 threads, and 91W TDP. The base clock stands at 4.2 GHz while the boost clock is 4.5 GHz with 8MB L3 cache. Compared to that, the Core i5-7600K is a quad-core chip with 6MB L3 cache, 91W TDP, but no multi-threading support. It has a base clock of 3.8 GHz, and boost clock of 4GHz.
The "S" series Kaby Lake CPU models include the Core i7-7700, Core i5-7600, Core i5-7500 and the Core i5-7400. The Core i7-7700 brings you multi-threaded quad-core design with a base clock of 3.6 GHz, 8MB L3 cache, and a TDP of 65W. Meanwhile, all the Core i5 models fall into the quad core, multi-threading category with clock speeds of 3.0 GHz on the 7400, 3.4GHz on the 7500, and 3.5GHz on the 7600.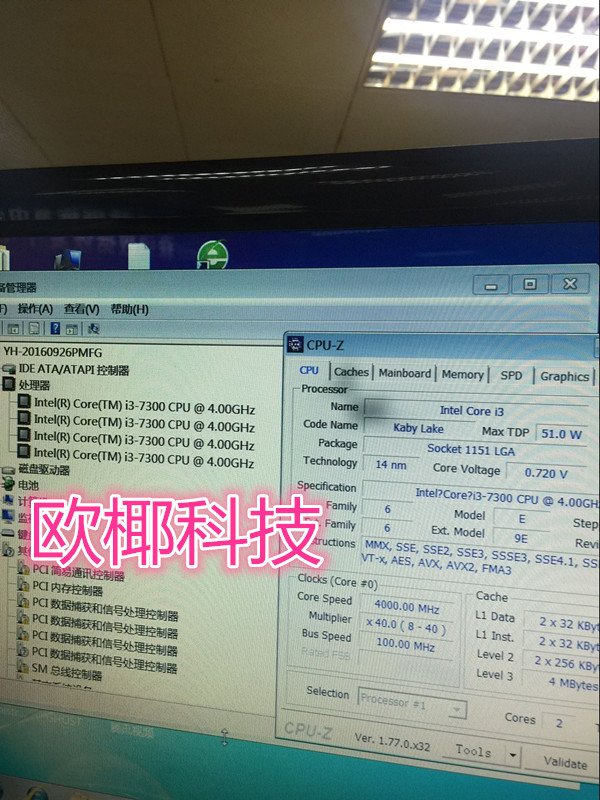 The Core i3-7300 is so far the only product in this segment. It is a dual-core processor with hyper-threading technology and a base clock of 4.0 GHz. However, being a Core i3 chip, it won't be coming with a boost clock. The chip brings you a TDP of 51W and 4MB L3 cache.
There are multiple "T" series variants aimed at low-power desktop computers.  The most powerful among these models is the Core i7-7700T, a quad-core processor with multithreading support, 8 MB L3 cache, and running at 2.9 GHz . The base clocks in the Core i5-7600T, Core i5-7500T, and Core i5-7400T are set at 2.8 GHz, 2.7 GHz, and 2.4 GHz respectively with 6MB L3 cache. All T-series models come with a TDP of 35W.