Intel's Kaby Lake motherboards were supposed to arrive for quite some time now, but the latest report suggests that the new family is going to arrive during the month of October. Colorful, which happens to be a manufacturer of both motherboards and GPUs has been reported to release motherboards running the Z270 chipset sometime in October.
Since Kaby Lake will feature the LGA 1151 socket, it's the same one present on Skylake motherboards, which means that the upcoming boards should be compatible with Skylake processors, otherwise why would they be getting announced this early. Kaby Lake processors are going to be manufactured on the same 14nm architecture as Skylake and Broadwell processors, and we feel that 10nm processors aren't going to arrive till the introduction of Intel's Cannonlake lineup. Regardless, there's something to look forward to when these chips are concerned.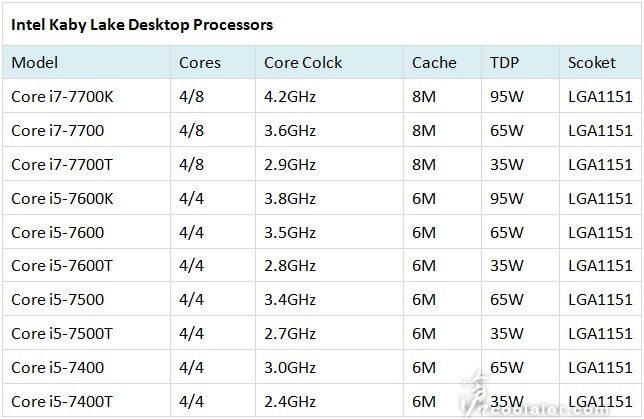 Just yesterday, all details of Intel's Kaby Lake for the desktop lineup were leaked and there were some high clock speeds detailed from those chips. The desktop platform from Intel so far has comprised up of Core i7 and Core i5 processors, and so far, the fastest one to be released is going to be an i7-7700K. The processor is going to be running at 4.2GHz per core and the fascinating thing about the processor is that its boost clock speeds go all the way up to 4.5GHz.
With such a high clock speed coupled with the fact that the Kaby Lake i7-7700K comes with an unlocked multiplier, overclocking on air cooling is going to be extremely simple when you want to achieve a stable overclock of 5GHz without increasing the voltage. It's also possible that by increasing the Vcore setting through the motherboard's BIOS, you will be able to achieve a stable overclock of 6GHz on air cooling. Water cooling setups will definitely be able to achieve more.
When Kaby Lake motherboards have officially arrived, we will be updating you the entire way.