The Selena Gomez and Justin Bieber On and Off love drama have been close to a decade old now. Fans have been praying and stalking all the wells of information online but remain in a disappointment until one of the stars decided to move on in a massive manner, by which we mean, Selena Gomez stepping into The Weeknd life.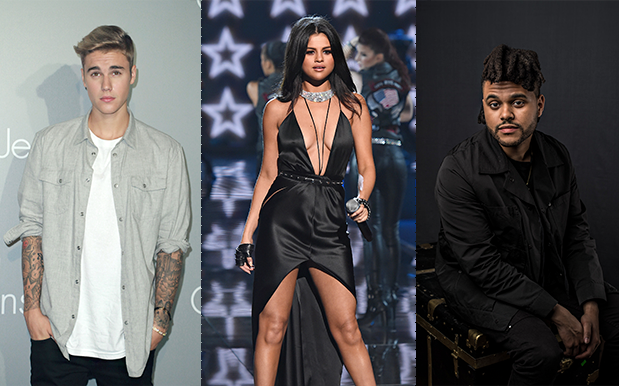 The couple has been dating since a few months now and doesn't restrict themselves from showcasing their love for each other through sporadic PDA's moments. It appears that their love is now on the verge of forming a holy matrimonial bond as reported by Celebrity Laundry. This news is, of course, capable of ripping Justin Bieber's heart out since he blew his chances before and was unable to treasure women like Selena Gomez. The report also states that the couple, The Weeknd and Selena Gomez is planning out an August this year.
Well, one part of the internet suggests that the couple is getting married, another magazine, Gossip Cop, falsifies these rumors and claim that the couple is indeed in love but are in no way getting married. Since there is no official statement from either of the stars, we assume that there is no smoke without a fire, which means that there can be a possibility of the same. More, the aftereffects of the rumor would have done damage to Selena's ex-flame, Justin Bieber or as per claims, he is not concerned about the alliance, either of the speculation can be true. What lies ahead can only be awaited. We are still keeping up with the news and our sources, and hope that something of sorts come out to the surface. Till then, stay tuned with us for the updates as we shall be updating this space soon. Keep up!