Many people in India are buying the entry-level LYF smartphones, especially the Flame 3 and Flame 4, to serve as the cheapest possible device which they can use to set up Wi-Fi hotspots and then beam to primary devices. But there is an alternative way of doing this – by buying a Reliance JioFi 2 Wi-Fi hub. The JioFi 2 comes with free 4G SIM and sports a 2300mAh battery. When switched on, the JioFi 2 creates Wi-Fi signal of its own and provides speeds up to 30Mbps, as reported by some users.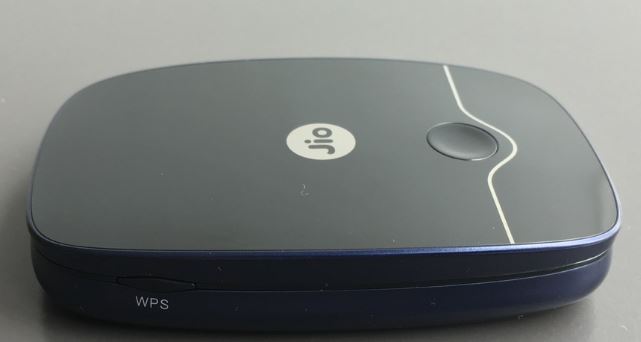 The primary use of the JioFi2 hotspot device is to wirelessly connect multiple devices. But to set this all up, you will need to search for SSID or the network ID using Wi-Fi on either a smartphone or a PC. You will then be required to enter letters and numbers as a password. Sounds simple, isn't it? But things can get really complicated and annoying when you start adding multiple devices, especially when you have to enter passwords for every new device that you connect.
Every JioFi 2 device comes with password printed on the device below (where the battery goes in). This is required to log in to the network from any device and start browsing. The username and password for every JioFi 2 device are unique. Of course, you would want to use a personal SSID and password just to be more secure. If you have no clue how to change the SSID and password, this post will guide you to do exactly that. Read on!
How to change WiFi Password and SSID in Reliance JioFi 2 Hotspot
To change Wi-Fi SSID and Password on Reliance JioFi 2, just follow these steps –
Using the existing name and password, first connect to JioFi network. To do this, open the browser and type 192.168.1.1 in the browser's address bar and hit enter.
This will take you to Jio's Admin page where you will need to Login.
The Login option is located on the top right-hand corner. Click on Login.
A popup window is displayed, where you will need to enter username and password. Type 'administrator' for both username and password.
Now head to Settings (located just below the Jio logo at the top). Then click on WiFi (see left-hand panel).
You will see existing SSID. Delete this and enter your own username.
Next, find security key from the list, delete the existing one and enter your own Wi-Fi password. Click on Apply.
Finally, Select OK to confirm all the changes you have made.
Once you have followed all the above steps, the JioFi 2 should restart. When the device is back, login with your username and password – the ones you created just now and you're done!