Reliance Jio is on a full offensive. After the company launched its free unlimited 4G data, messages and calls offer (which is facing issues), Jio is getting ready to launch its GigaFiber service.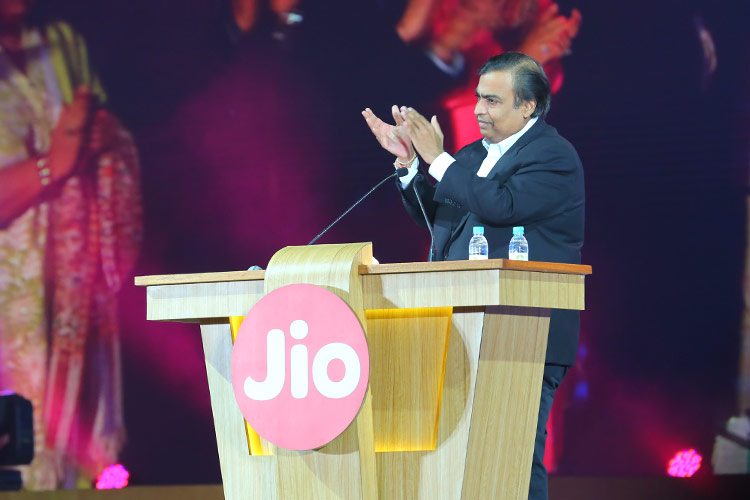 Recent reports stated the company is silently testing its GigaFiber fibernet broadband in select cities, and now we have evidence that Reliance Jio is sending out invitations to selected users located in Mumbai and Chennai, offering three months of FTTH (fibre-to-the-home) service.
The speed of the service should break records. Users posted speed test screenshots showing download speed going up to 700Mbps. Although there is proof the service should go live soon, the company hasn't stated any official confirmation that GigaFiber is tested.
Latest info coming through Phone Radar shows invitations sent to select customers, inviting them to test the upcoming fibernet service. The invitations detail that users are eligible for testing the service for three months, for free. Only users from Chennai and Mumbai reportedly received the invite. At the moment, there's no info regarding GigaFiber's availability in other cities.
Below you can see a scanned copy of the invite, detailing all the perks the service offers to users. The invite's gone viral, circulating Facebook and Twitter in recent days. Aside from ultra-fast download speed, GIgaFIber will offer incredibly fast upload speeds as well.
Big News: Reliance Jio GigaFiber Invitations with Free 1Gbps Connection for 3 Months sent in Chennai & Mumbaihttps://t.co/UMaciWob0A Do RT pic.twitter.com/ngYTThWUjj

— PhoneRadar (@phoneradarblog) September 25, 2016
The company compares its GigaFiber fibernet service with the other provider's offers, stating the time difference for watching UltraHD movies, TV, downloading songs and making video calls being significantly shorter if using GIgaFiber. The invitational letter also informs users about the process of installing the GigaFiber internet service, stating that Jio will offer 24/7 customer support for all potential users.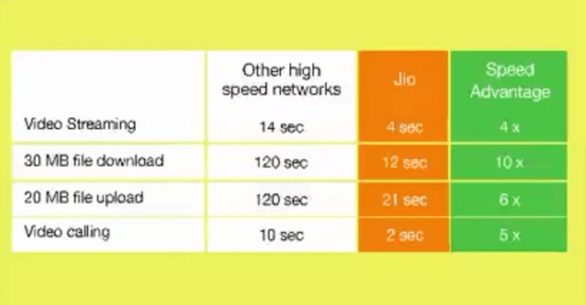 The users accepting the invite can expect three months of free internet, and after free period ends, the plans should be cheaper than those of other providers. Jio GIgaFiber plans will start at Rs 400 (unlimited data with 24 hours validity); 500 Rs will give you either 600GB with validity for 30 days, or 3.5 GB of data per day for 30 days.