Jennifer Garner and Ben Affleck are looking all loved up. Recent updates indicate that the estranged couple is now eager to reunite and start their married life soon. Incidentally, sources have also suggested that the Boston-native actor has been spending more time with his children and Jen.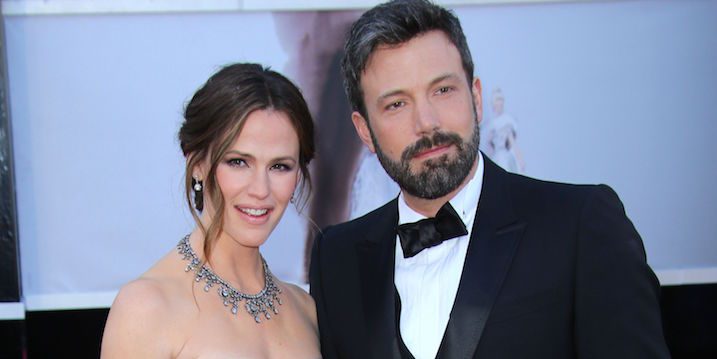 Jennifer Garner And Ben Affleck To Renew Vows?
According to Yahoo, the pair is planning to renew their vows on the same location where they tied the knot in 2005. It means that the duo will return to Turks and Caicos. The source says that now that Jennifer Garner and Ben Affleck relationship is back on track, the actress wants to announce it officially yet again.
Their marriage in 2005 was a low-key affair. Although, the 44-year-old actress wants to copycat her marriage ceremony, this time along she wants the wedding party to be much larger and bigger. Reunion rumors have been circulating since past few weeks and now that the "Batman" actor is back from his rehab stint, Jennifer Garner and Ben Affleck seem to be spending some quality and happier time with each other.
It is believed that the couple is now much closer than they have been in last few months and children are one of the most important factors that have brought them so near.
Ben Wants To Be Role Model Dad For His Kids
Earlier this month, the actor completed his rehab treatment for alcohol addiction, reports E! Online. Since coming back he has been spending more time with his children and also said that he wants to live life to the fullest and become the best father.
Jennifer Garner and Ben Affleck share three children from their marriage of more than 10 years including two daughters Seraphina 8 and Violet 11 and a son, Samuel of 5 years.  Despite the separation, Affleck continued to share the same property with Jen indicating that they are very much committed to co-parenting their kids.
Affleck even recently said that he wants to be a great, role model dad for his children.  If at all Jennifer Garner and Ben Affleck renew the vows and start living together once again, it would be certainly a big thing for their kids.