Jamie Dornan and Dakota Johnson have wrapped up filming for all the three movies of the "Fifty Shades" franchise. Even then, news about their dating and romance continue to circulate mostly because the onscreen couple was involved in some hot and steamy scenes during the filming.
Check out what exactly the "Fifty Shades Darker" actress thinks about her co-star, his wife, and children.
Jamie Dornan and Dakota Johnson Share Strong Bond
Both these stars have worked together for three films in a row, all mostly focusing on sex, love, and eroticism. So it is but natural that the two developed a close bonding of trust and friendship in between each other.
Recently during one of the interviews, the actress said that when it comes to shooting steamy scenes, the British actor is her dream partner, reports Travelers Today.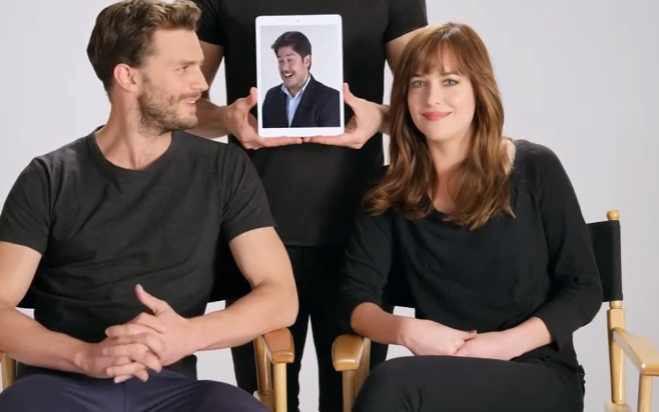 However, it does not mean that Jamie Dornan and Dakota Johnson shares a real relationship in personal life. The actress said that she simply adores Amelia Warner, the wife of her co-star as well as their two daughters. According to the ex-girlfriend of Jake Gyllenhaal, she and Dornan will be friends for the rest of their lives.
Dornan Buys Gift For Family in Budapest
After completing their work with the "Fifty Shades" films, Jamie Dornan and Dakota Johnson have now moved ahead in their careers. The actress was recently seen enjoying a vacation in Miami whereas the British actor is busy shooting for his upcoming flick, "Robin Hood: Origins."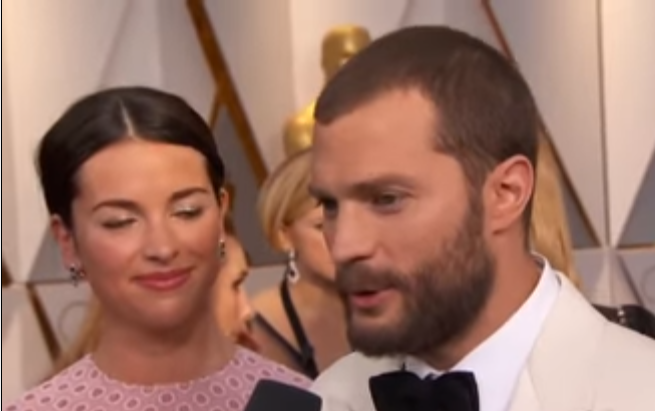 According to Celebeat, the actor was spotted doing some shopping in Budapest where he is currently filming for his upcoming movie. He even posed for a picture with a fan and the image indicates that the father-of-two might be using his spare time to buy some gifts for his wife and daughters.
So, although Jamie Dornan and Dakota Johnson shares strong chemistry onscreen, in real life the actor is very happy with his wife, Amelia Warner and two children.
Also Read: 35 Free Movie Sites to Watch Free Movies Online (2017)