Jamie Dornan and Dakota Johnson will again be seen sharing the big screen in 2018. Fans are eagerly waiting to see their onscreen romance in the upcoming movie 'Fifty Shades Freed.' Previously both the actors shared that their real-life friendship always comes in handy when they faced the cameras for capturing intimate scenes.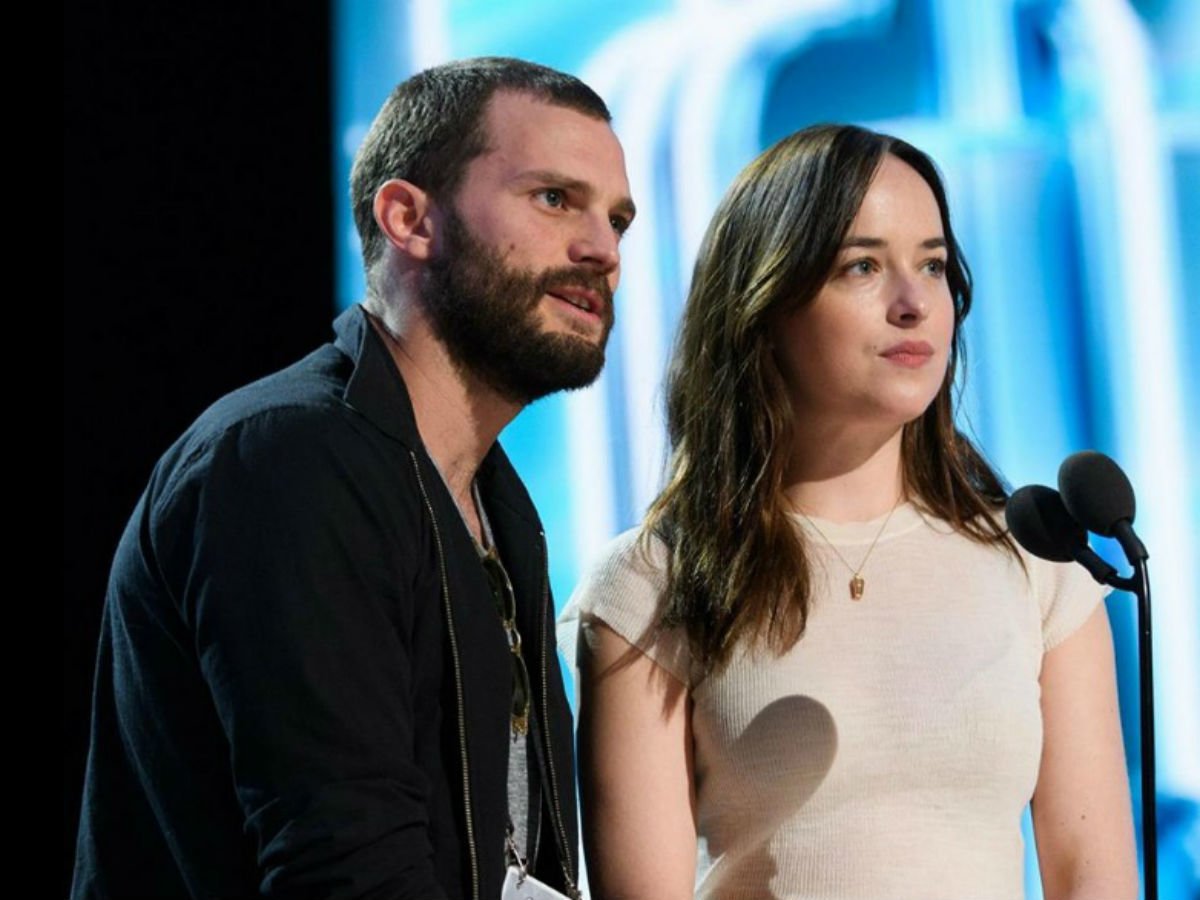 Jamie Dornan and Dakota Johnson are not only known as Hollywood's much-lovable onscreen couple, the rumor surrounding their alleged relationship never ceases down at all. Even the 35-year old 'Anthropoid' actor's wife Amelia Warner is often asked by the media regarding his husband's alleged romantic link with 'How To Be Single' actress but she has always refuted the claim. But the striking part of it is that she has never seen any movie of 'Fifty Shades' franchise for which both the stars are always under controversy.
According to Inquisitr, Jamie Dornan and Dakota Johnson always made successful erotic scenes in the 'Fifty Shades' franchise and they have always looked sexy and attractive, but both the actors have shared their experiences that these erotic scenes were never easy for them to accomplish. Amelia Warner's husband also shared that her co-star was the only person who always felt what complications he always used to go through while shooting those scenes as she used to face the similar difficulties to do the same. Despite all the troubles, the duo successfully pulled off all those sexy parts by just supporting each other.
On the other hand, the 27-year old Dakota Johnson said that her co-star-cum-friend Jamie Dornan had been safeguarding her since day one of 'Fifty Shades' franchise, mainly when she would feel uncomfortable with the intimate scenes with him. Simply due to their close friendship, lots of their global fans speculate that both the stars feel for each other in real life. However, both the stars have constantly disproved all these claims and that's natural for everyone.