Isn't Fifty Shades Series the most erotic, sensual and arousing movies of all times. It has romance, it has provocative scenes, sensual confrontations and above all, it has depicted intimacy from a whole new perspective; thanks to E.L James notorious novel. When Fifty Shades of Grey released, erotic got a whole new meaning and the on-screen chemistry of Dornan and Johnson was globally appreciated.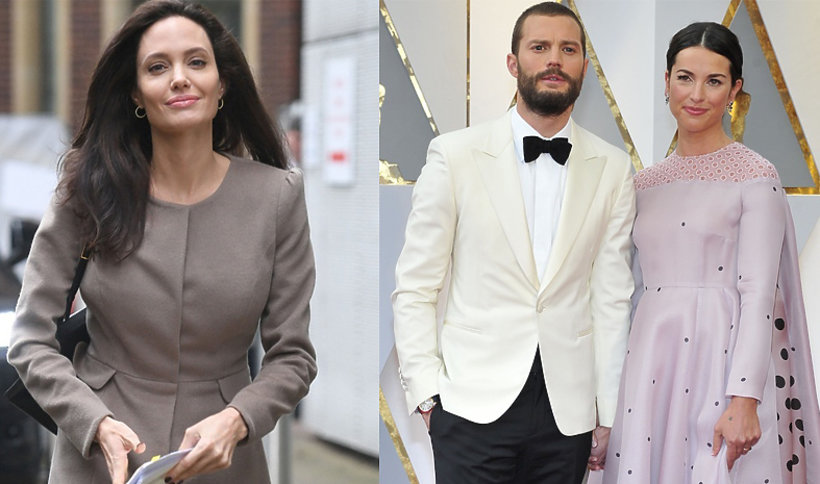 Then Fifty Shades Darker released further mixing integrating sensuality and intimacy altogether and producing a whole new kind of romance. Since both the movies were highly appreciated, the third movie has to come and the teaser has already released, giving an insight of how hot the marriage of Fifty or Grey can look like. The movies were great without a doubt but it did have an effect on both the lead actors personal life, greatly on Dornan's as it was rumored that his wife is apparently not happy about him doing the series.
Now, the news of the same issue has floated again but this time it involves Angelina Jolie, as it is rumored that she might be making a special appearance in the movie. And since the time the news had made the rounds on the internet it is speculated that this might itch Dornan's lovely wife. Since nothing of the sorts is confirmed so far as neither the actors nor the makers of the movie have confirmed the same, we can only wait for a confirmation on Jolie's appearance.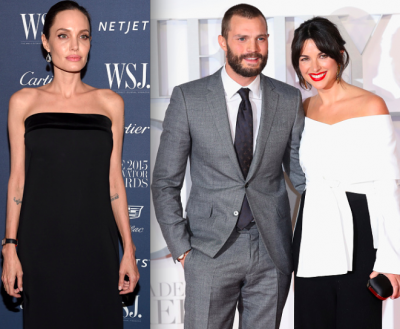 About Dornan's beautiful wife being insecure about Jolie's appearance in the movie, we can only say when your husband is that hot, no one can be blamed. Fifty Shades Freed releases on February 9, 2017. Stay tuned with us for more updates. Keep up!