Why do people jailbreak? Well, mainly to increase the customization abilities of their iOS devices. However, there are times when there is no jailbreak available for the latest iOS version. Also, many people do not like the security risks that are associated with jailbreaking. In such cases, people often wonder whether it is possible to install themes on iPhone/iPad/iPod Touch devices without jailbreaking.
Thankfully, there's a new platform called iSkin that can be used to download and install themes on iOS devices without jailbreaking. Of course, you should know that all iSkin does is add themed app icons to the Home screen. It does not replace the existing icons, so you'll have to place all the stock icons in a folder to hide them away. So this is not a perfect or an ideal theming platform, but that's all you can get on stock iOS while iOS 9.3.2 jailbreak is still away from its release.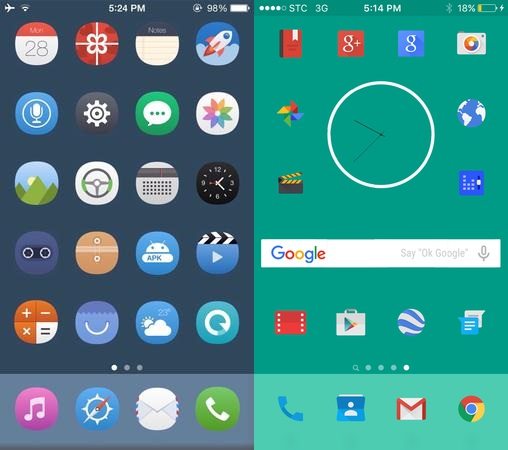 So how to use iSkin? It is very simple, and to make it even simpler, we have put together an easy tutorial for you. Just follow the steps given below and you will be theming your stock iOS device in no time.
How to Use iSkin to Install Themes on iOS Devices
In your iPad/iPod Touch/iPhone, open Safari and go to the iSkin web page.
Now tap on Browse all themes and choose the theme you want to download.
Then select Application icons and tap on all the app icons that you want to theme. You can even rename the icons.
After you are done, tap the Install icons button.
You will now be asked to install a configuration profile. Tap the Install button to continue. Enter passcode if asked and tap on Install again.
Finally, tap the Done button and you will go back to Safari.
Installation in progress… will be shown and the theme app icons will soon be displayed on the last page of the Home screen.
If you want to delete the themed icons, you can tap and hold on the icons until they start to wiggle and then you can remove them.