There was a time a few years back when you couldn't compare the iPhone 7 with other smartphones as the Apple device was much more premium with better build quality. But this is 2016, and even budget smartphone manufacturers are manufacturing premium-like smartphones.
However, OnePlus isn't any other budget manufacturer. The company has now committed itself to Apple-like policy of one smartphone per year to make sure that the OnePlus flagship is of the highest possible quality. The latest launch from the company is the OnePlus 3, which has been dubbed the best smartphone under $400. You can check out OnePlus 3 in-depth review here.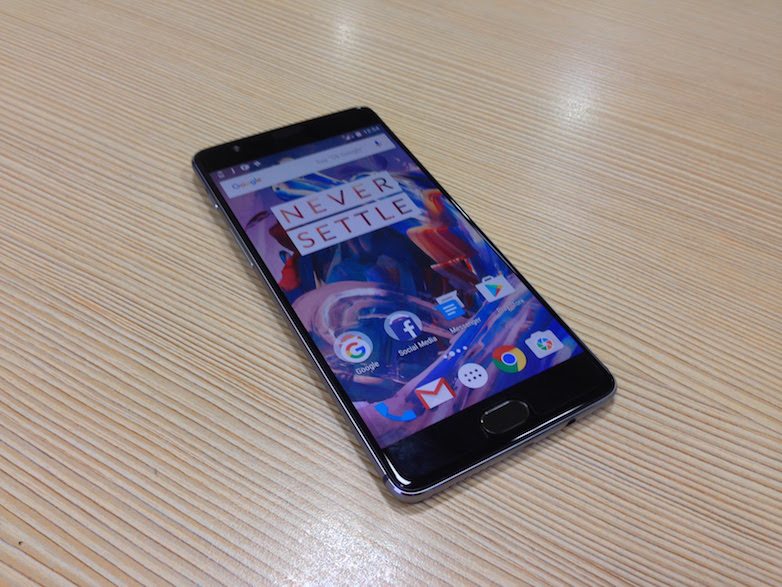 On the other hand, Apple had launched the iPhone SE earlier this year to give us a much-needed 4-inch powerful iPhone. The response was good, and the device itself is great. But is it worth buying the iPhone SE over the OnePlus 3? It may look like a foolish comparison, but most buyers look for the value-for-money factor that the OnePlus 3 oozes of.
So let's do a OnePlus 3 vs. iPhone SE comparison and see which phone you should buy.
iPhone SE vs. OnePlus 3: Specs and Features Comparison
Design: Yes, looks do matter. You will be more comfortable roaming around with a stylish, all-metal smartphone rather than a weird-looking block. The iPhone SE carries over the successful design of the iPhone 5S, and that aluminum body looks and feels great in hands. Of course, many fans asked for an iPhone 6-like design, but it's still not bad at all.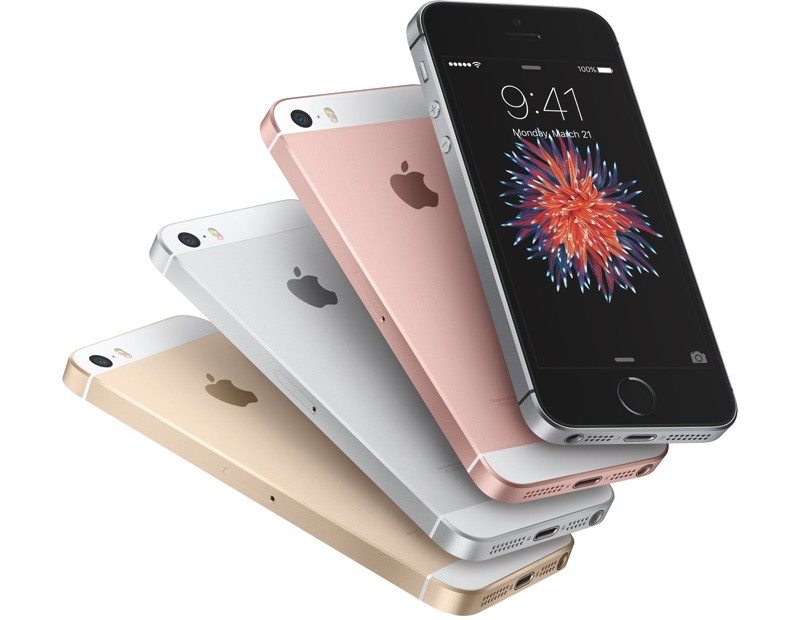 On the other hand, the OnePlus 3 is nothing like the previous OnePlus smartphones. While the OnePlus One and OnePlus 2 had a sandblasted back cover, while the highlight of the OnePlus X was its beautiful ceramic and onyx body. But the OnePlus 3 gets a totally new full-metal body that's slim and good to feel in hands.
We won't get into which phone looks better, because looks are subjective.
Display: The iPhone SE features a 4 inches IPS LCD screen with a resolution of 640 x 1136 pixels. Featuring 326 ppi of pixel density, it has got a 60.8% screen-to-body ratio. The OnePlus 3 comes with a 5.5 inches Full HD resolution display with a pixel density of 401 ppi. It's an AMOLED screen with 73.1% screen-to-body ratio.
Technically, the display of the OnePlus 3 is better than the iPhone SE. But the 4 inches screen looks bright and you will not complain much.
Processor and Memory: The OnePlus 3 runs on Android Marshmallow and is powered by a 2.15 GHz Snapdragon 820 quad-core processor. It gets 6GB of RAM and 64GB of internal storage, and there's no microSD slot for storage expansion. Adreno 530 GPU handles the graphics in the phone.
Coming to the iPhone SE, it is powered by Apple's A9 processor with 1.8 GHz dual Twister cores. With 2GB RAM and 16/64GB internal storage, the device gets six-core PowerVR GT7600 graphics. It runs on the latest version of iOS.
Talking about power, the iPhone SE has been dubbed as the most powerful 4-inch phone in the world. And that's true, because it has got the internals of the iPhone 6S inside it. So much power in a small smartphone results in massive performance, no lag, and ultimately smooth multitasking. But the OnePlus 3 is no slouch and the latest flagship Snapdragon processor with 6GB RAM will not give you any reason to complain, ever.
Camera: The iPhone SE comes with the same rear camera setup as the iPhone 6S. It offers a 12 MP f/2.2 rear camera with PDAF and dual tone dual LED flash. It can record 4K videos at 30fps and can shoot Full HD slow motion videos at 120fps. It also offers simultaneous 4K video and 8MP image capture. It gets a 1.2MP front camera though.
Talking about the OnePlus 3, it has got a 16MP f/2.0 PDAF, OIS, and dual tone dual LED flash. It can record 4K videos at 30fps and features an 8MP front camera.
Clearly, the iPhone SE has got a better camera without a doubt, though the OnePlus 3 has a better selfie camera. And trust us, selfies are everything for a lot of smartphone users.
Battery and Others: The iPhone SE gets a 1624mAh battery, while the OnePlus 3 offers a 3000mAh battery. Both of them get fingerprint scanners, though the one on the OnePlus flagship is faster. Both the phones get NFC, but the OnePlus 3 also features USB-Type C.
Price and Verdict
The OnePlus 3 is priced at $399. While the iPhone SE was originally launched at $399, it is now selling for as less as $50-$100 in some regions and stores. So it all boils down to your preferences. Do you want a 4-inch smartphone that is powerful and easy to hold and use? Or do you want a larger screen? Do you want the versatility of Android or the security of iOS? Answer these questions and you'll know which phone you should buy.