HTC is not quite active in the smartphone market these days, except the rumors and leaks that surround its alleged upcoming flagship phone, the HTC A9. We already know that HTC is working on the new HTC Aero, also named as HTC A9 and a launch can be expected soon.
However, the real moment of excitement was when the above given leaked image of the alleged HTC A9 surfaced on the internet. It was the image of the device's back side, which bore a very uncanny resemblance to Apple's iPhone 6. We had also updated you that the image was really of a Photoshopped iPhone 6. Just the Apple logo had been replaced by that of HTC and the camera placement had been changed.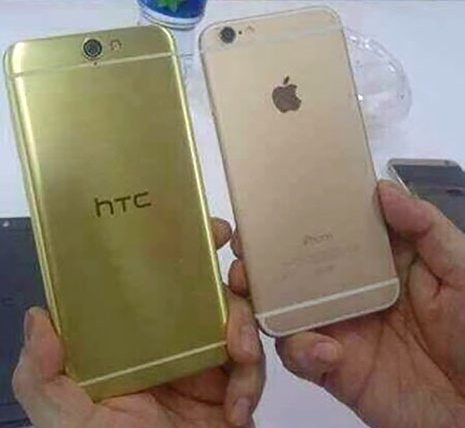 However, there has been a new development around this device and a new image has come up on the internet. What's surprising though is that the device in the image is claimed to be the HTC A9. If you look closely at the HTC device in the above image, you will find that its design matches the device shown in the earlier photoshopped  image.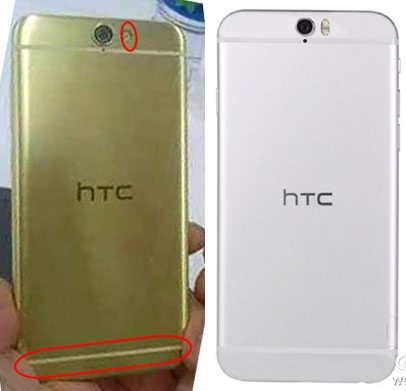 So it looks like the person who had worked out the photoshopped image actually did know about the original design of the HTC A9. Perhaps the person had taken a clear look at the A9's design (or was told about the design) and then accordingly worked out the photoshopped image image to show the world an example of how the HTC would actually look like.
However, we haven't yet seen the HTC A9 aka HTC Aero with our own eyes, so we cannot completely trust the new image too. However, if this news is anything to go by, then it looks like HTC has a really beautiful design in its hand. Let's see how things turn out when the A9 is released at the end of this year or the beginning of 2016.