It is clear that very little major upgrades are coming to the iPhone 7 and it will be the iPhone 8 next year that will get a redesign along with new, exciting features. One of the most talked about rumors about the iPhone 8 (or the iPhone 7s?) is that the smartphone will get an OLED display instead of the same LCD screen that iPhone devices come with. Well, a new report today has almost confirmed it.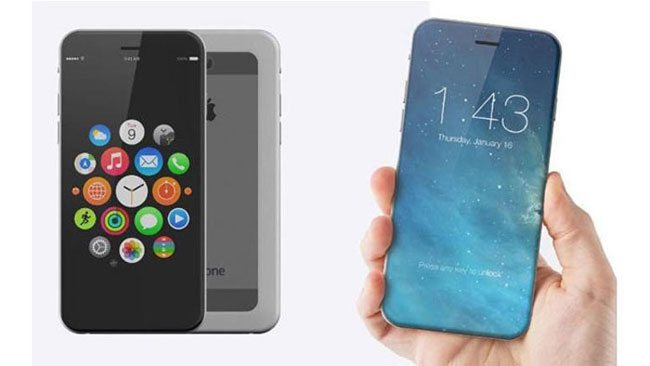 A new report published by Nikkei Asian Review suggests that Apple has already started preparing for the 2017 iPhone. The company has reportedly spread words to its suppliers that all the iPhones in 2018 will come with OLED screens. However, the report also says that some iPhone devices will get the OLED display in advance, which suggests that in 2017 at least one of the iPhone 8 variants will be getting an AMOLED screen. If it is true, then that will be the top variant and we could expect a curved Edge display.
As of now, OLED display manufacturers JDI, LG Display, and Samsung Display have increased the production. This makes it clear that not only Apple but many more smartphone companies will switch to OLED from LCD, and the day isn't far when LCD screens won't exist in mobile devices. Samsung Display is expanding its production of OLED screens by more than 50% and hence the company is planning to invest $6.82 billion next year for the same. JDI is willing to spend $479 million while LG will be investing $8.68 billion to bump up the production and meet the growing demand.
Meanwhile, Wall Street Journal reported that the iPhone 8 will not get a Home button. The device might actually come with an edge-to-edge OLED display with the Touch ID fingerprint sensor embedded into the display glass itself. Such an embedded fingerprint scanner will surely make the Home button unnecessary, so Apple will just remove it. We already reported a few days back that the iPhone 7 will get a touch-sensitive Home button, and this could be the first step towards the no-home-button iPhone 8.
This certainly sounds promising, especially for iPhone fans. So do you want to skip the iPhone 7 and wait for the iPhone 8 instead? Comment below.