Strong reports emerging from established veterans in the industry indicate that Apple is planning on unleashing two fresh smartphones by 2017. From the reports, we see that the two upcoming smartphones will present borderless designs.
Reputable Barclays Research analysts are very confident that Apple is planning on parting ways with the normal bezel design as we know it for its next 5.8-inch as well as 5-inch iPhone units. The target is to make them have that reduced size of 5.5-inch and 4.7-inch we have seen from Apple.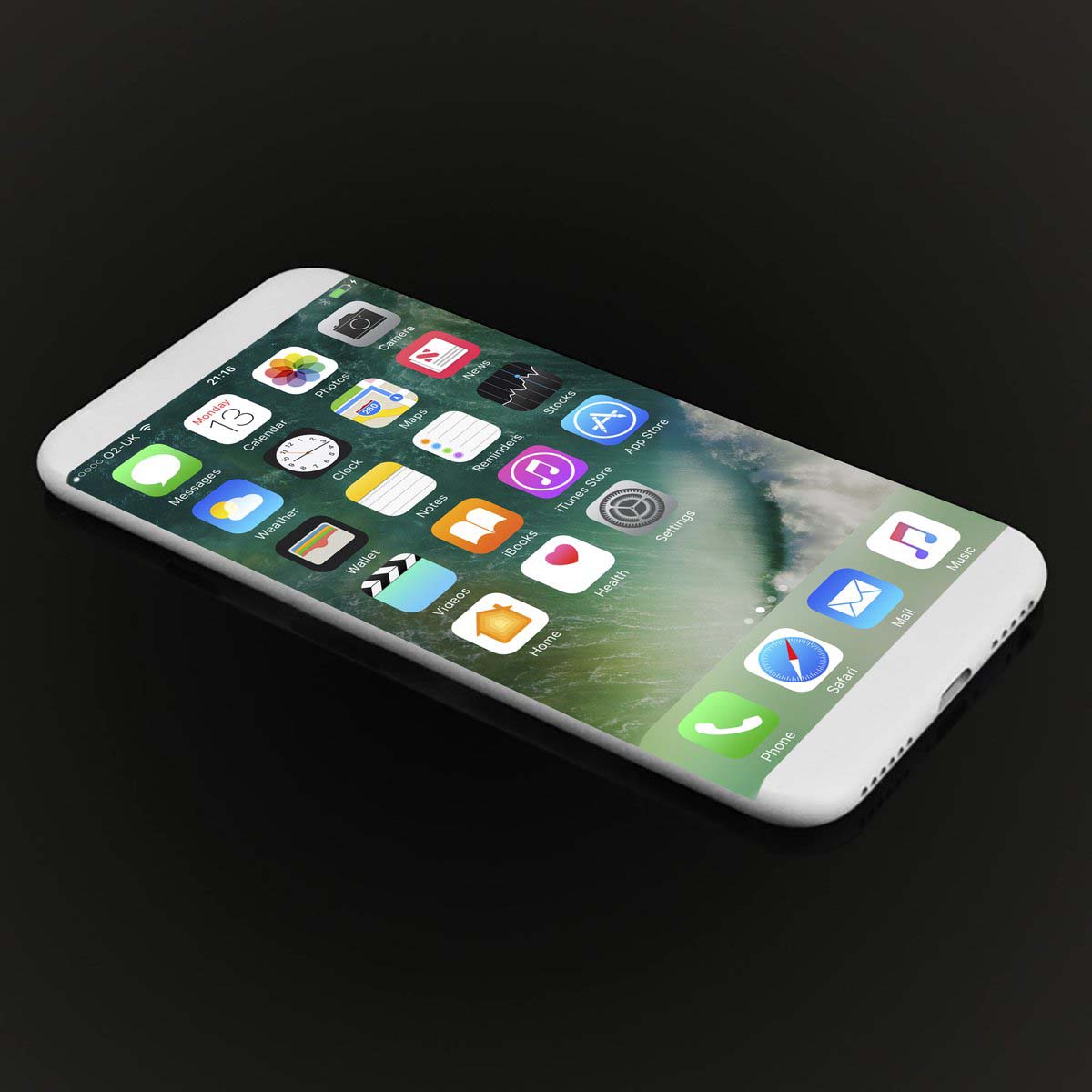 Although there has been no confirmation so far of how the iPhone 8 will be designed, there is an assurance from these analysts that it will most likely come without the normal bezel design even coming with curved edges as well as introducing a bigger display if you measure it against the basic design. Well, there could be a deviation in the fresh iPhone from 4.7 inches- migrating up to to 5 inches while for the equivalent Plus version, we could see a move up to 5.8 inches from 5.5 inches.
Going by reports coming from MacRumors, researchers from Barclays have so far also chipped in that the anticipated 5.8-inch iPhone will be the singular iPhone unit featuring an OLED display. This is well expected to adorn it with that brighter and more eye-catching display. If all these play out well, there will be increased energy efficiency of this smartphone if you put it against other phones which rock LCD screens.
For some time now, Apple has been in the business of getting OLED displays supply from Samsung and LG, both of which are notable rivals of Apple. Dragging from the future ambitions of Apple, Sharp could also become a supplier in a year or two from now.
These most recent iPhone 8 rumors are in sound agreement with reports announced earlier on from analyst Ming-Chi Kuo from KGI Securities. Many many months back this year, Kuo asserted that Apple might go about releasing a 5.8-inch version of its flagship iPhone this time coming with curved OLED screen as well as glass casing by next year.
On the other hand, Nikkei, a famous Japanese news website, had earlier on reported that the next iPhone we will be seeing from Apple will come with an increased size. It then, it becomes very possible that the premium model will be featured in the company of Apple's 5-inch and 4.7-inch handsets which boast LCD screens.
Looking extensively at other possible designs, Barclays doesn't really have much confidence in the possibility of the iPhone 8 having its Home button placed beneath its display, this is quite in disagreement with what we had heard earlier.