iPhone 8 is no doubt still a product of the distant future, but that's not stopping the rumor mills from coming up with new "leaks" with the same enthusiasm that we witnessed in the run-up to the release of the latest iPhones. In one such recent leak, famed industry insider/analyst for KGI, Min-Chi Kuo revealed that the 10th-anniversary edition iPhone 8 will sport an awesome all-glass construction, as well as wireless charging capabilities.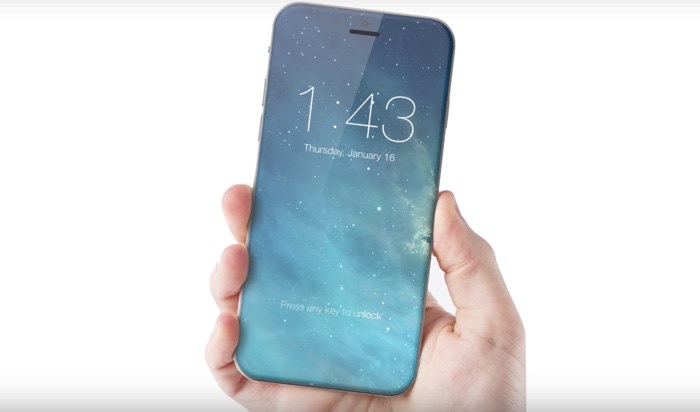 While we should definitely take these rumors with a pinch of salt, it is also to be noted that Ming-Chi Kuo is the most reliable speculator to everything related to Apple products including the iPhone. According to him, the iPhone 8 release date is set to fall no sooner than in 2018. He also stated that all variants of the handset, saving the cheapest flavor, will be accompanied by a wireless charger in the retail box.
Apart from that, Ming-Chi Kuo has also said that the next-generation Apple flagship will have an all-glass design including the rear panel — a move that seems to be aimed at allowing faster and uninterrupted wireless charging.
The KGI analyst had previously claimed that Cupertino was planning to launch three different variants of the iPhone 8 in 2018, two of which will be the next-gen counterparts to the iPhone 7 and iPhone 7 Plus. The third variant will probably be the most expensive one and it will be the only one among the trio to feature an AMOLED panel and dual curved 5.8-in touchscreen. Compared to that, the other two variants are likely to stick to the existing LCD IPS screen.
[Source: 9to5 Mac Via GSM Arena]