If the latest rumors are to be believed, iPhone fans will have three options to choose from this year- iPhone 7, iPhone 7 Plus, and iPhone 7 Pro. While the base variant and the Plus model will be similar to the iPhone 6s lineup, the major difference will be seen in the Pro variant that will come with dual cameras and Smart Connector.
But even then, Apple has saved all the major redesigning and exciting new features for the next year's iPhone 8. In 2017, the iPhone will get a major redesign and will be a major milestone in Apple's history. The latest rumors suggest some really major changes, mainly related to the suppliers of the iPhone's two important components- processor and display.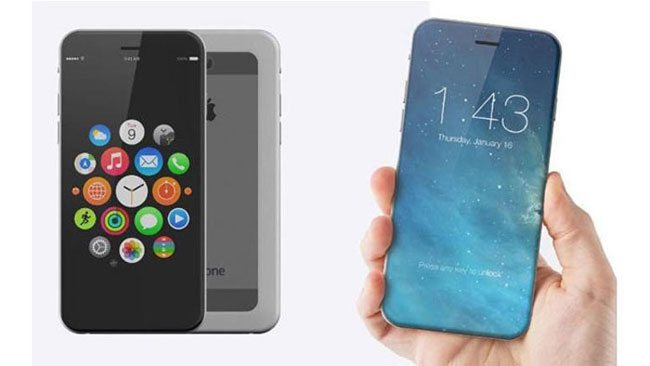 According to a new BGR report, Apple has given TSMC the exclusive rights for manufacturing its A11 processor for the 2017 iPhone, which is the iPhone 8. This means that Apple isn't dealing with Samsung any more when it comes to producing chipsets for iPhone. TSMC reportedly won the deal because of its advanced packaging techniques and faster processing.
Another exciting rumor from China about the iPhone 8 suggests that Apple will deal with Samsung for OLED screens to be used in the 2017 iPhone. Previous speculations say that the iPhone 8 will get an edge-to-edge and possibly a curved display. Samsung being one of the biggest manufacturers of curved OLED screens and having dealt with Apple before, there are high chances that Apple may source OLED displays for the iPhone 8 from Samsung.
However, some other rumors suggest that Apple might also be considering LG for the display part in its iPhone 8 devices. And then there were some other rumors in the past few months suggesting that Apple is considering multiple manufacturers to do the OLED deal with. But these are just mere speculations with no solid evidence to support them.
The iPhone lineup in 2017 will get a serious, major upgrade both in terms of design as well as features and specs. This makes the iPhone 8 an important device for Apple to stop the losses and bring back the profits. So the company will surely have to make wise decisions regarding the outsourcing of the iPhone's major components. Let's hope for the best!