It's 2017 and with it the 10-year anniversary of the iPhone. A perfect time for Apple to present the ultimate iPhone device, the iPhone 8.
The iPhone 8 will reportedly sport an OLED display, the first time an iPhone device to sport an OLED screen. Alongside a different kind of screen, the device should come with the largest display ever to be featured on an iPhone device.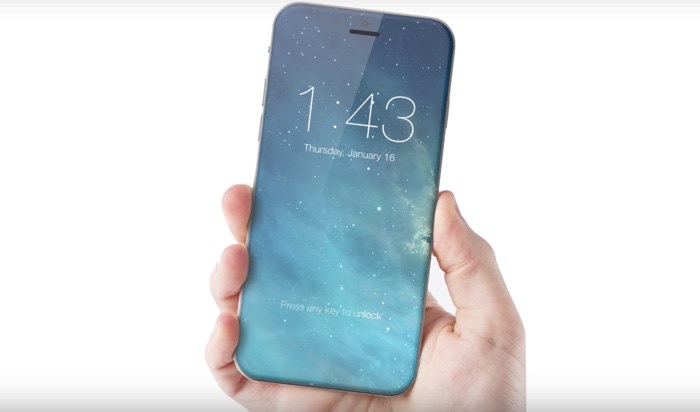 According to Ming-Chi Kuo of KGI Securities, the upcoming device will sport a 5.8-inch display, but a part of it will be reserved for the virtual home button. Around 5.15 inches will be usable while the rest will be taken by the virtual home button.
Another report, coming from Nikkei Asia Review is confirming Ming-Chi Kuo's prediction by revealing the iPhone 8 will feature a huge 5.8-inch OLED display. The report also states that Apple could raise the average iPhone price, which is already nearing $700, and that the iPhone 8 will sport a starting price of over $1,000.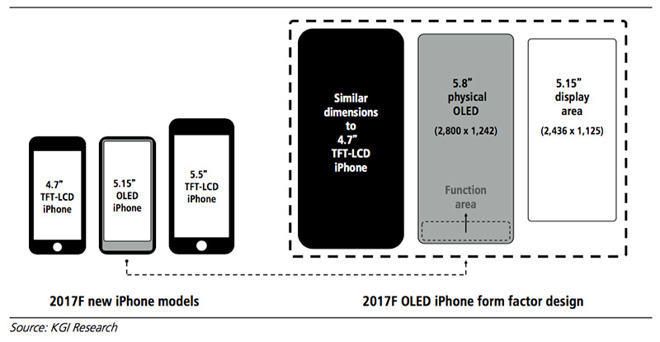 Without the physical Home button and with smaller bezels on the top and the bottom of the screen, the upcoming device doesn't have to be larger than the iPhone 7 Plus for instance, while at the same time providing a larger screen. If you check the image above, you'll see that the device will be approximately the same size as the 4.7-inch iPhone.
Other predicted specs include 3 GB of RAM, and a choice between 64, 128, and 256 GB of internal storage.
The iPhone 8 should be revealed alongside the iPhone 7s and iPhone 7s Plus, during September 2017.