iPhone 7 came, bringing waterproof chassis and a lack of 3.5 mm jack (to be honest, Motorola started the trend with their Moto Z). At least the Apple finally ditched version packing 16 GB of storage and went with 32 GB as the lower limit.
Let's compare the new iPhone with last year's Nexus flagship model, the Nexus 6P and see what the main differences are and which model is better.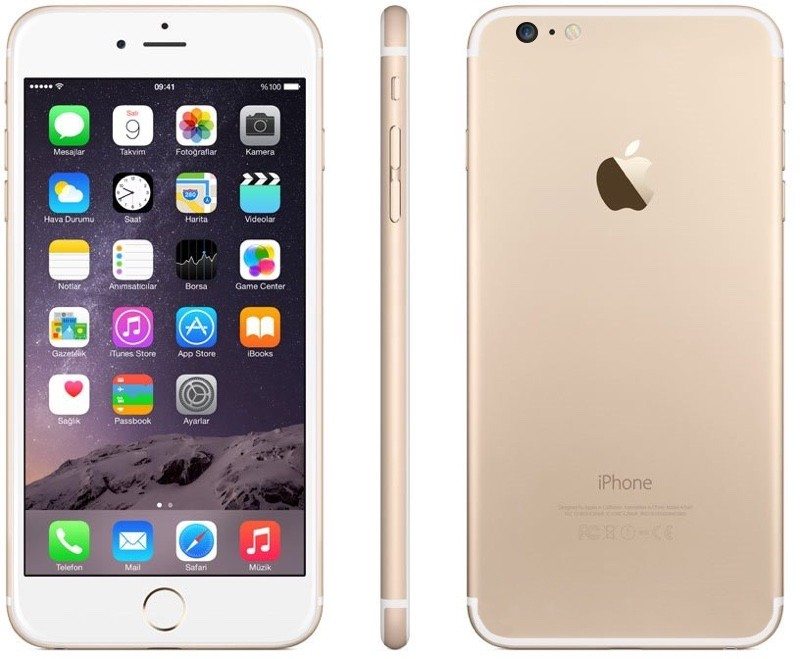 Design, Dimensions
iPhone 7 came, and instead of a radical design change, Apple gave us iPhone 6 with a differently placed antenna lines. The design of the iPhone 7 is bland, already seen, and honestly a bit outdated. Thick bezels, same old backside and relatively large dimensions (138.3 x 67.1 x 7.1 mm) for a 4.7-inch phone left lots to be desired.
Nexus 6P, on the other hand, packs modern industrial design with a fingerprint sensor on the back and with a stealthy looking front side. The camera module looks huge, making the phone looks a bit less attractive than what it would look like with a less prominent camera placing. At least the phone's pretty compact, for a 5.7-inch device (159.3 x 77.8 x 7.3 mm) but still pretty large to use it with just one hand.
Hardware, Display
The iPhone 7 packs a new, quad-core, Apple A10 Fusion CPU (4x 2.34 GHz with an undisclosed 6-core GPU chip) which is more than enough for anything you put against it. Combined with 2 gigs of RAM, the new iPhone 7 engine will provide tons of power and a perfect user experience. The phone comes with 32/128/256GB of internal storage, a move we salute.
Nexus 6P comes with, by now, a bit dated Snapdragon 810 chipset (4×1.55 GHz Cortex-A53 & 4×2.0 GHz Cortex-A57 along with Adreno 430 GPU) and 3 GB of RAM. Since Nexus is a Google product, the system performs flawless and you can expect all updates to come to the device, at least for one more year. The Nexus 6P features 32/64/128 GB of internal storage, without an SD card slot.
The iPhone 7 still has that old, 4.7-inch IPS LCD display with a resolution of 750 x 1334 pixels (326 ppi density), a bit low, especially since the iPhone should be a premium device, and you can't put a display with such low resolution in your flagship, no matter how popular it is. Apple should've put a 1080p resolution display, it's 2016 after all.
Huawei Nexus 6P comes with a large 5.7-inch AMOLED screen, sporting 1440p resolution (1440 x 2560 pixels, 518 ppi density), a bit big, but perfect for watching movies or surfing the web. Since the matrix used is of AMOLED type you can expect rich, highly saturated colors and deep black.
Camera
The iPhone 6s has one of the best cameras out there, and it doesn't surprise us Apple haven't change anything about it. It's still an excellent 12 MP sensor (f/1.8) featuring OIS, and a quad-LED flash; the camera is capable of recording 4K video@30fps. Front facing camera has 7 MP (f/2.2) and it should be enough for decent selfies; it can record 1080p@30fps video.
Huawei Nexus 6P comes with a solid main camera. It packs 12.3 MP (f/2.0), laser autofocus (but no OIS) and a dual-LED flash, and is capable of capturing 4K@30fps video. The camera is a good one, but not better than the one found on the back of iPhone 7.  Selfie camera has 8 MP (f/2.8) and can capture 1080p@30fps video.
Battery, Software
The iPhone 7 still has a poor battery, with a capacity of only 1960 mAh. The OS can be optimized perfectly, and display counts only 4.7-iches but a battery with a capacity this poor won't last you a whole day.
Huawei Nexus 6P comes with a large, 3450 mAh battery, decent enough for a 5.7-inch device. It should last you more than a whole day of usage.
At the end, software is all that matters (and a screen size, in this case). The iPhone 7 comes with the new iOS 10 and you can expect for it to receive latest OS updates for many years to come. Software support is the one thing Apple is light years ahead of Google; the new iOS 10 is supported by iPhone 5, a 4 years old device.
Nexus 6P comes with Android Marshmallow but is upgradable to the new 7.0 Nougat.  Even being Google-branded devices, Nexus phones receive software updates for around two years, and it's sad to see Google can't support its own devices for more than two years.
So, as we said, it all comes down to software. Both phones are super-fast; if you like iOS you'll get the new iPhone 7 (or 7 plus, for those liking big screens), if Android is your first choice, you'll go for Nexus 6P. The only thing iPhone severely lacks is battery capacity and the lack of a 3.5 mm audio jack.