Another day, another rumor about iPhone 7 specs!
With Samsung having released its much-awaited Galaxy S7 smartphone, all attention are now shifting to the Cupertino-based Apple's next attempt to win the ever intensifying battle of flagships.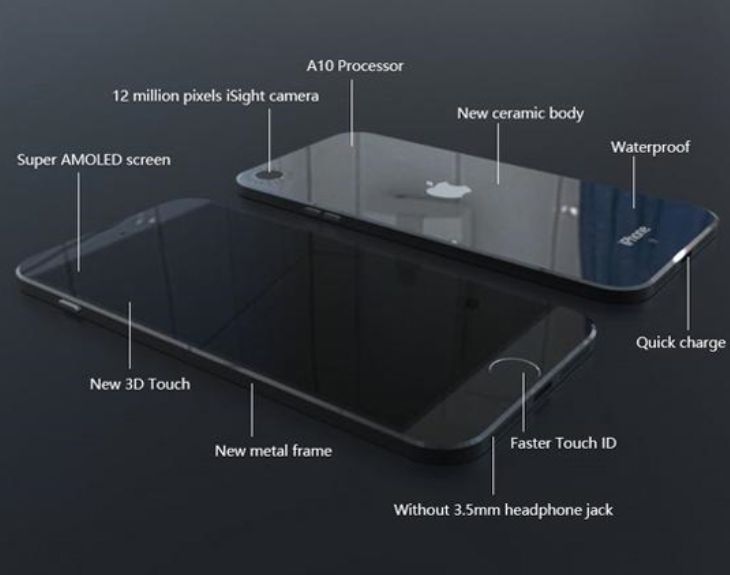 iPhone 7 Release Date
Not much is known about any potential iPhone 7 release date at this point. However, some analysts are suggesting that the ongoing dispute with the FBI could force the company to delay the release of the handset. While Apple would definitely try to avoid any such delay, but it could be simply unavoidable just in case the legal ramifications from the ongoing tussle goes against the company.
iPhone 7 Specs
As for the key iPhone 7 specs, Apple is likely to boost the screen resolution in the next-generation smartphone. This could essentially mean a quad HD phablet or full HD smartphone.
Apart from that, a larger battery is also amongst the key expectations from the device. Especially since the company had harvested a lot of negative feedback owing to the subpar battery life in some of its previous iPhone models.
The device will probably come equipped with a new A10 chip alongside M10 processor. The RAM is likely to be doubled and we may also see increased storage capacity as compared to the iPhone 6S.
Finally, Apple observers are predicting some outstanding camera technology in the iPhone 7 – probably something in the line of a DSLR snapper or a dual-lens cell will significantly enhance the image quality.
According to KGO Securities analyst Ming-Chi Kuo who arguably is the most renowned Apple follower in the world, the iPhone 7 could be made available in three different variants.