Apple releases a new iPhone every year, except when it needs to cater the 4-inch department as well. The 4-incher iPhone SE has already been launched, but what we are more excited about is the next flagship iPhone, the iPhone 7. We are sure that the next-gen iPhone will be unveiled in September, and the exciting features that the phone is rumored to get are making the wait more worthwhile.
We have come across some new information regarding the iPhone 7, but it is also important to revisit all the previous rumors about the smartphone. So let's recollect what we know about the iPhone 7 and see which rumors might actually come out to be true.
Thinner Design, Re-positioned Antenna Bands, No Camera Bump
It is being said that the iPhone 7 will be thinner than the current iPhone 6s, and the antenna bands might disappear. While we seriously doubt that Apple will be able to remove the bands completely, we are sure that the bands will be re-positioned to look less prominent.
Also, rumors suggest that the camera bump will be gone completely in the iPhone 7, thus making the back seamless and uniform. Meanwhile, such a thinner body might also give way for a bigger battery, which is very much desired by iPhone users.
Glass Body Instead of Aluminium, AMOLED Screen
In a new report by 9to5Mac, analyst Ming-Chi Kuo's new report has been referred to, suggesting that the iPhone 7 might drop the aluminium chassis completely for a full glass body instead. Apple might do so to stand out from its competitors, who have also started adopting aluminium chassis for their smartphones. So if the iPhone 7 gets a glass back and front, it will be much on the lines of the iPhone 4 and 4s.
Apart from that, Kuo's analysis also suggests that we might see a great jump in the next iPhone in terms of display. Apple might incorporate the much-wanted AMOLED screen in the iPhone 7, this bringing better quality display that will be crisper, brighter, and more power efficient.
Waterproof Design, No Headphone Jack, Extra Speaker
One of the earliest rumors say that Apple might make the iPhone 7 completely waterproof, which would be a large breakthrough in itself. Also, we have already heard that Apple might drop the 3.5mm headphone jack, and the space may get filled by another speaker, thus enhancing the audio output. If that comes out to be true, then iPhone 7 headphones will come with a smart connector to go into the Lightning port.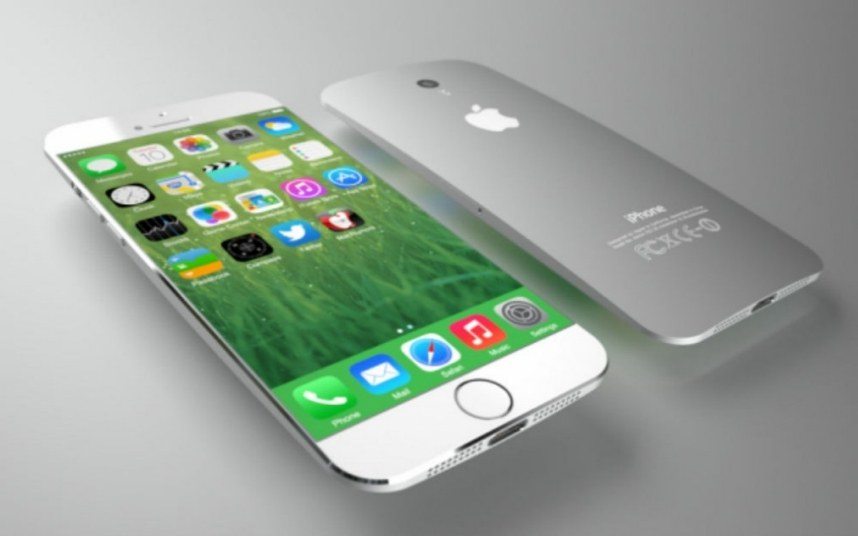 Wireless Charging, Wireless Earpods
Maybe it's too early to talk about it, but some baseless rumors also suggest that iPhone 7 might come with wireless charging. Now if Samsung can do it with its flagship phone, so can Apple, but whether the iPhone maker will do it or not is totally unclear. But wireless charging would look really cool and would be a boon.
Another word-of-mouth suggests that the absence of 3.5mm jack, if it happens, might give way for wireless earpods that will come inside the iPhone 7 box. Wireless earpods means no wires at all, not even between the two ear buds, and it is being said that those will be manufactured by Beats.
Dual Camera Setup on the Larger iPhone 7 Plus/Pro
This rumor is still fresh and says that the iPhone 7's larger brother, the iPhone 7 Plus or the iPhone 7 Pro might get a dual camera setup. We think that's a very huge statement to make without any evidence or strong reasoning to support it. The iPhone 6s already saw a camera upgrade, and while another camera upgrade is possible, two camera sensors might make the phone look ugly. But then again it's Apple we are talking about, and anything can happen between now and the launch.
Release Date and Price
The iPhone 7, just like most of the previous iPhones, might be launched in September this year. The price is still unknown, but if some of the above rumors do turn out to be genuine, then the iPhone 7 will surely be a lot costlier than the iPhone 6s. We expect a starting price of around $849, but it can go up to $900 too.
Nothing's confirmed right now, so wait for more leaks and rumors to come out soon. Stay tuned.