While the iPhone 7 release date is set to fall much later in 2016 (or early 2017), rumor mills are already going overboard about Apple's alleged plans to make the next-generation iPhone enormously different from previous models.
It's not just the iPhone 7 specs that are expected to undergo a massive overhaul, but the design too.
As MacRumors points out, Apple is believed to be making the iPhone 7 as thin as the 6.1 mm iPod Touch by removing the 3.5 mm headphone socket and implementing the much thinner Lightning port.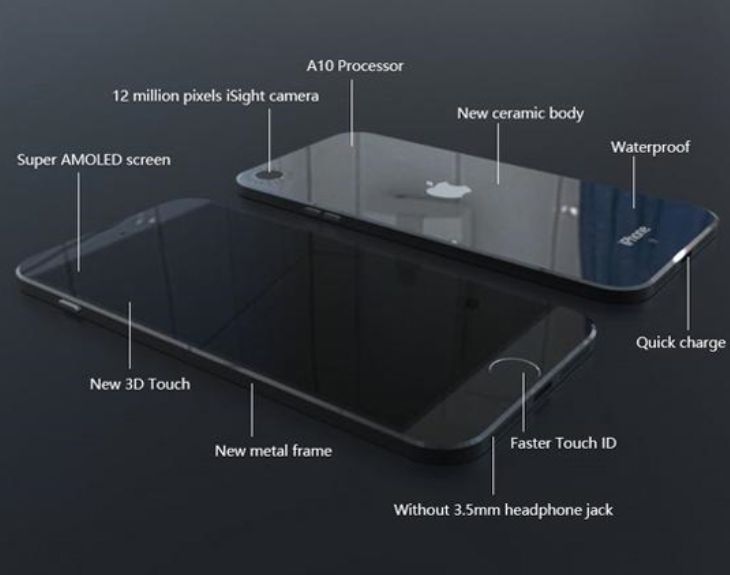 No headphone socket?
Apple fans have long feared that the company is planning to do away with the headphone socket in the next-generation iPhone. While we understand that rumors and leaked images should ideally be taken with a grain of salt, it seems the iPhone 7 will really come without headphone sockets. At least, that's what one can decipher from the alleged leaked images of a pair of Apple earpads that's doing circles all across the tech sphere – courtest, Chinese social media site Weibo.
As James Peckham of TechRadar rightly points out, "the Lightning port at the bottom of the iPhone has been able to chuck out audio since launch and it looks like that's going to be Apple's main way to get sound into the ears of those that don't want to fork out for wireless Bluetooth headphones."
Apple might also redesign the connections on future Beats headphone to make them compatible with only Lightning ports, rather than with 3.5 mm connections. The company probably hopes that it will eventually encourage users to switch to the new standard.
Other key iPhone 7 specs
Another major change Apple fans can expect in the iPhone 7 specs is the camera. Word on the street is that Apple is planning to introduce a DSLR snapper when the iPhone 7 release finally happens. However, it is more likely that the company will debut its proprietary dual-camera technology besides increasing the megapixel rating significantly.
In addition, the iPhone 7 camera will probably also include an enhanced optical zoom technology.
Both the iPhone 7 and iPhone 7 Plus are expected to carry the next-generation A10 processor manufactured by TSMC. Other than, the device is likely to feature a 5.8-in AMOLED display, 2GB of RAM (3GB for the iPhone 7 Plus), wireless charging, as well as a significantly improved battery life.
iPhone 7 release date
The speculative iPhone 7 release date vary widely from sometime in 2016 to early 2017. Mobipicker can not independently verify any of those rumors. But we promise to bring you regular updates on the latest iPhone 7 rumors – keep checking this space for more updates.