We all know that the iPhone 7 is going to be closely related to the iPhone 6s without any massive changes. This is the reason why a large number of iPhone fans are not excited about this year's Apple smartphone release. It seems like Apple is going to provide compensation for this to make fans happy, as the iPhone 7 price will be around $100 less.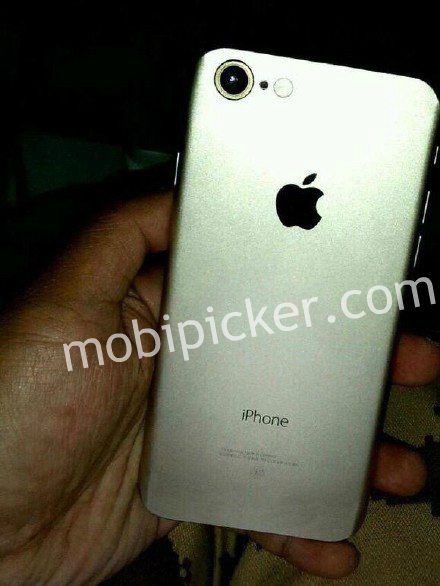 This calculation has been made by a Forbes report, which says that Apple will not release a 16GB model this year. Instead, the iPhone 7 as well as the iPhone 7 Plus/Pro will come in 32GB base variants. This information has also come up several times in the past and may be very much possible. It is being said that there will be 32/128/256GB storage options for the new iPhone lineup.
So accordingly, the iPhone 7 pricing scheme should be $649 for the 32GB model, $749 for the 128GB version, and $849 for the 256GB top variant. The iPhone 7 Plus price will be $749, $849, and $949 for the 32GB, 128GB, and 256GB variants respectively. But how does the iPhone 7 get cheaper by a $100?
The calculation isn't difficult in any way. The 16GB iPhone 6s is unusable because the high-resolution camera results into larger size photos and videos. Also, out of that 16GB, 3GB is occupied by iOS and 1GB needs to be free for update purposes, thus leaving 12GB of storage for the user. 12MP photos can be around 3-4MB in size, and 4K videos cost 375MB per minute. So the customers had to buy the 64GB model forcibly, thus paying $100 more.
But with the 32GB variant being available as the minimum option, you will get around 28GB of free storage. Also, if you are a more hardcore user, you could get 128GB model by paying $100 extra, thus getting double the storage than what you would get with the iPhone 6s for the same price.
For the first time in the history of the iPhone, year-on-year fall in the sales are being experienced. This is why Apple has been forced to think about the consumers first and scrap its 16GB variant, thus technically offering a $100 discount.
Meanwhile, it seems like all the surprises are going to be given to the iPhone 7 Plus. It will get dual cameras, possibly Smart Connector as well, and maybe Pencil support. So if you are looking to buy an improved iPhone 6s, go with the iPhone 7. But if you want a completely different device, it's best you wait for the iPhone 8 instead.