Even though Apple is not giving a major redesign to the iPhone 7, the company has managed to create a lot of excitement with rumored features like dual camera and 256GB storage option. Some days back, we had reported that there would be three iPhone 7 variants, including a Plus and a Pro model. Well, we have got some new information about the top-end model in the iPhone 7 series, and there's a new image leak too below.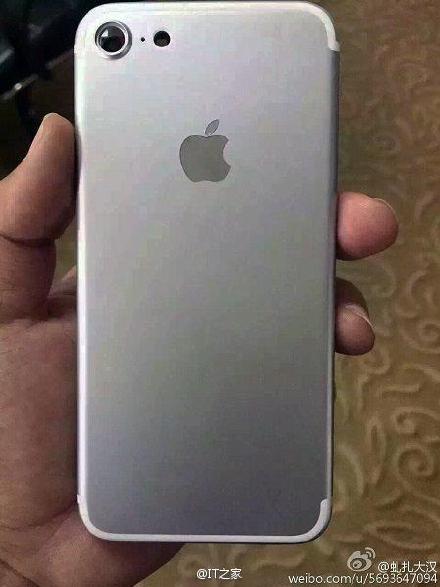 The latest news tip coming straight from China suggests that the rumored dual camera setup and 256GB storage option will only be seen in the top variant of the iPhone 7, possibly the costlier version of the iPhone 7 Plus or probably the iPhone 7 Pro. The rest of the two models will not get dual cameras or 256GB storage. Lastly, it is being said that the iPhone 7 Pro will be priced at CNY 8688 (approx $1325).
Talking about the authenticity of this new rumor, it seems pretty logical. It will be a good move for Apple to offer the most exciting features only in the top, the most expensive variant of the iPhone 7. Also, the iPhone 6s Plus costs $949, so the iPhone 7 Plus should cost more than $1000. And accordingly, the rumored $1325 price of the iPhone 7 Pro is completely logical and plausible.
In case there isn't a Pro model of the iPhone 7, then the dual camera and 256GB storage will go to the more expensive version of the iPhone 7 Plus. Another possibility says that there might only be two versions, and the iPhone 7 Plus could get all the aforementioned features. But the possibility of the iPhone 7 Pro seems exciting to us, so we should wait for more rumors and leaks to clear up the speculations.
Talking about the image leak, as you can see above, the iPhone 7 in the image looks a bit weird as the LED flash is black. We can't say whether it's a photoshopped image or real, but it certainly adds to the speculation.
What do you think? Comment below.