Apple and Google's latest 5.5-inch handsets are sure to be among the most popular high-end devices among smartphone enthusiasts. With both handsets hitting the store shelves roughly around the same time, the iPhone 7 Plus vs Google Pixel XL standoff was inevitable.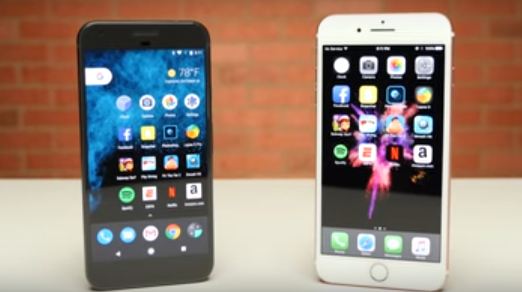 You may have already done quite a bit of research on the on-paper performances of both these devices. However, it's time, we delved deeper and watched how these arch rivals fare in a real life speed and performance test.
The real world speed test was conducted by the folks at PhoneBuff. In their new video, PhoneBuff pitched the iPhone 7 Plus against Google's Pixel XL. As you will see in the video below, the Pixel CL and its quick animations kick start the essential operating system apps just a fraction of a second faster compared to the iPhone 7 Plus. However, when it comes to running processor intensive apps such as Photoshop Mix or Lapse It, the iPhone 7 Plus delivers a visibly better performance.
Compared to the time taken by the iPhone 7 Plus to finish the first lap (1:24), the Pixel XL takes about 23 seconds more and finishes with a time of 1:47. Similarly, the new Apple flagship finishes the second lap with a time of 1:55 whereas the Pixel XL accomplishes the same only after consuming a whopping 3:05.
For the details of the test, check out the video below by PhoneBuff: