You've seen the black version of the iPhone 7 Plus, and there are several pieces of evidence where we strongly believe that this is the next version of the iPhone. Now, after several leaks pouring through, we have finally gotten a glimpse of one of the most uniquely colored smartphones out there, the iPhone 7 Plus in the Rose Gold flesh. While some readers might conclude that it's nothing more than a fake, we are of the opposite opinion and here's the reason why.
First off, take a look at the dual camera module present at the rear end. Secondly, if you see the antenna lines placement at the back side of the smartphone's body, its oriented in a much different way compared to that of the iPhone 6s Plus. However, there is no mention of an iPhone 7 Plus badge at the back side of the smartphone, and all it says is 'iPhone'. Looking at this tiny, but extremely effective way of telling out the leaks from the lies, it's also possible that we could be looking at a dummy version of the iPhone 7 Plus in Rose Gold.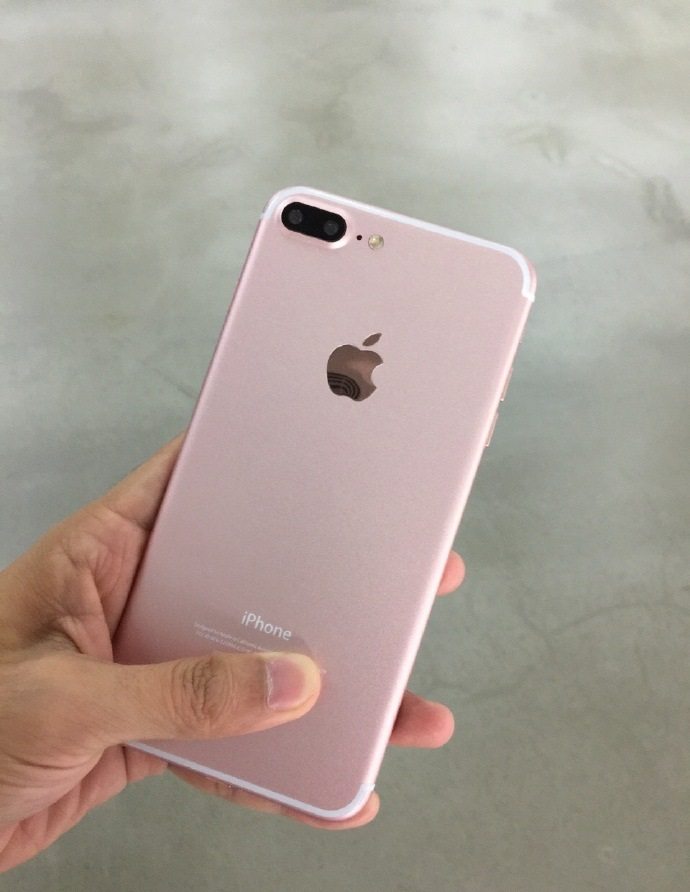 The dual camera is going to be the first time that Apple has taken a wild step as far as the camera hardware is concerned, but we believe that it's definitely going to worth it. Don't take our word just yet, but the software and tech used will allow both sensors to take in as much light as they possibly can, then merge the image to make it as detailed as possible. The camera sensors present in iPhone 6s and iPhone 6s Plus have improved a lot, and we will be expecting the same kind of improvement when Apple announces its iPhone 7 and iPhone 7 Plus.
iPhone 7 Plus could also be the first iPhone to feature 3GB of RAM. Having more RAM will consume large amounts of battery, but the iPhone 7 Plus has been tipped to feature a 3,500mAh battery, which is massive, even when compared to the iPhone 6s Plus, which comes with a 2,715mAh pack. All of these facts are much too tempting to believe, which is why we will leave it to Apple to unveil both iOS devices so we finally know what the company's was hiding up its sleeve all this time.