Even though Apple is not going to bring any major design changes or new technology to the iPhone 7, it still remains one of the most awaited smartphones of 2016. We have already heard a lot of cool and exciting rumors about the smartphone, and a couple of leaks have suggested what the phone might look like externally. However, there's a new leak coming straight from China that shows off the iPhone 7 in real life and not renders.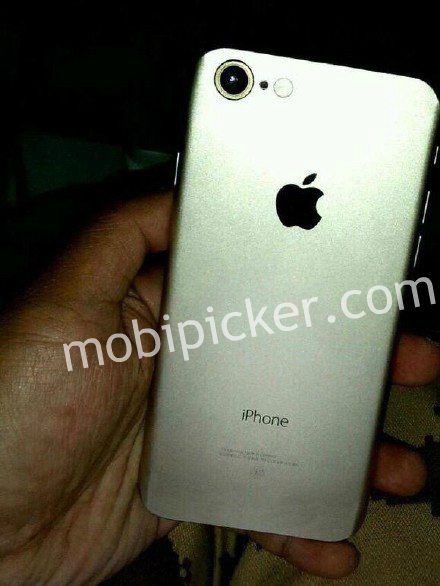 As you can see in the image above that was posted on Chinese microblogging site Weibo, the rear of the alleged iPhone 7 is visible completely. There's the Apple logo at the back with the camera module on the top left corner. The camera lens is surrounded by what looks like a metal ring, and beside it is the secondary mic or probably a very small laser autofocus and LED flash. There's a volume rocker on the left of the device with an unknown button above it.
On the right is another button which looks like a lock button, which raises our suspicion whether or not is this is a genuine photo of the iPhone 7. As you can see, the curves and the edges are designed differently, and the antenna bands are not visible anymore. The edges are cutaway and contoured. This might either mean that the iPhone 7 has received a significant redesign, or else this photo is fake. It's worth noticing though that the design in the leaked photo resembles an iPhone concept (image below).
The photo is accompanied by a speculation that suggests that the iPhone 7 will be a 4.7-inch device and will get a single camera at the back. The iPhone 7 Plus (or iPhone 7 Pro as many are calling it) will be a 5.5-inch device and will be getting the rumored dual-camera setup on the back. Now that sounds legit and entirely possible, but we suggest you take this image with a pinch of salt until we get more leaks.
What do you make of it? Comment below.