As with any iPhone launch, some information always gets leaked. Ahead of the official launch event of the much anticipated Apple's 2016 flagship smartphone, several rumors are already doing the rounds on the internet. Rumors are of course rumors and must be taken with a grain of salt. But the leaked information from reliable sources is almost always likely to be true.
When originating from reliable sources, leaks of several highly probable changes can be trusted. Here we have gathered top 5 things about iPhone 7 and iPhone 7 Plus which the customers should know at the point of this time.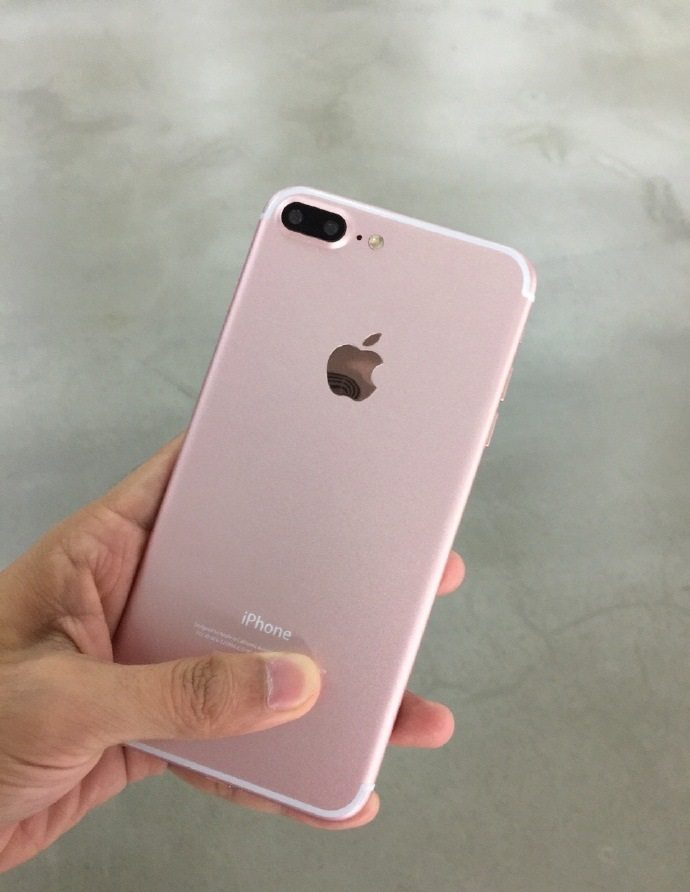 1. What will the new iPhone be called?: Will the new 4.7 inch iPhone be called iPhone 7 and the 5.5-inch variant be called iPhone 7 Plus? This is very likely, going by Apple's history of naming phones. But there are rumors about the new iPhone carrying a different name. Informed sources have learned that Apple may name the next flagship device the iPhone 6SE, owing to minimal changes in the phone.
2. No Headphone jack: This one has been debated an endless number of times. Rumors claim that the new iPhone will not feature the classic, traditional, omnipresent 3.5mm headphone jack. Samsung VP took a jab at Apple dropping the 3.5mm headphone jack during the Samsung Galaxy Note 7 launch event. Justin Denison took to the stage to talk about Samsung's latest phablet and on a lighter note said – "Want to know what else it comes with? An audio jack. I'm just saying". Apple fans also downplayed this strange move by Apple. The company is likely to introduce a pair of Bluetooth headphones with the iPhones.
3. Dual Camera Setup: The camera will get a major upgrade in the new iPhone 7. If rumors are to be believed, the bigger variant of the iPhone, the iPhone 7 plus is expected to come with a dual camera setup. The camera is expected to be much better when compared to predecessors, with much more details.
The famous Taiwanese pop star, Jimmy Lin, who has been showing off iPhones before their release dates, has now again appeared in public with the new iPhone 7 Plus. As you can see the image below, Lin is holding the new iPhone 7 Plus with dual-camera setup (the same setup which we have seen in the rumors from the last couple of weeks).
4. More Storage Space – finally!: You always run out of storage space on Apple devices. Whether it's an 8GB or a 16GB iOS device, storage gets filled too soon. While most android devices offer in-built 64GB storage or at least an inbuilt 32GB with expandable storage, the base variants of iPhone still come with 8GB or 16GB storage. Looks like this will change with the new iPhone 7 and iPhone 7 plus. These phones are expected to offer 32GB storage in the base variant.
5. Release Date & Pre-Orders: Both the iPhone 7 and iPhone 7 Plus will hit the stores in no time. If we follow the rumors, Apple is all set to unveil its 2016 iPhone on September 7th. As far as pre-orders are concerned, the devices will be up for pre-orders through Apple's online store starting September 9th.
Popular tipster Evan Blass has also confirmed the date when the new iPhone 7 and iPhone 7 Plus will go on sale. Tweeting to its followers, Evan said, I am very confident for Friday, Sept. 16th.
Newly Leaked Images
The new set of iPhone 7 Plus images has surfaced on the Chinese Weibo site, courtesy of @KJuma.
As we mentioned, these rumors must be taken with a grain of salt. Nothing is confirmed until the official announcement is made by Apple. And the wait for iPhone 7 launch event continues!