The iPhone 6s is a great phone, but just like all other things, it must get old too. Well, a one-year-old iPhone isn't really old, but we are talking in terms of technology here. The rumors and leaks about the upcoming iPhone 7 are already building up pretty quickly, and the wait for the September launch event is getting exciting day by day.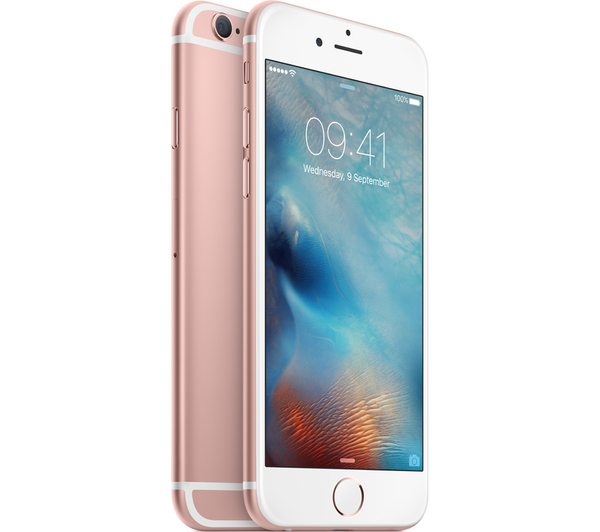 However, if you are waiting for the iPhone 7, I suggest you do not wait or better wait for a year more. Because iPhone 7 isn't worth waiting, and you should buy an iPhone 6s instead if you haven't bought it yet. Confused? Well, I have very strong reasons for saying that, and I will also tell you why you should skip the iPhone 7 and wait for the iPhone 8 instead. Read on.
iPhone 7 Will Get the Same, Repetitive Design
Now I'm not suggesting in any way that the iPhone 6s doesn't look cool. It's beautiful and the best design we have ever seen in iPhones. However, the design has been used in two generations of the iPhone now, which is why the highly anticipated iPhone 7 should come with a major design overhaul.
However, contrary to our expectations, experts and analysts are saying that Apple will be giving the iPhone 7 the same design as the iPhone 6s. It will look the same with just small changes like repositioned antenna bands, possible absence of the 3.5mm headphone jack, and a tighter, waterproof body.
Newer Processor But Same Amount of RAM
Apple introduces a new A-series chipset every year with a new iPhone, so we are sure that the iPhone 7 will get the A10 chipset. However, Apple bumped up the RAM to 2 GB just last year, and we haven't seen Apple provide that upgrade every year. This is why it is highly likely that we won't see 3 GB RAM but the same 2 GB of RAM in the iPhone 7, which does not justify an upgrade in any way.
iPhone 8 Will Bring Loads of Upgrades
This is the biggest reason why you should not be waiting for the iPhone 7 but for the iPhone 8 instead. As I mentioned before, expert analysts have predicted that Apple is going to do under-the-hood improvements in the iPhone 7 and possible a few small changes here and there.
However, the iPhone 8 is going to be a whole new device with a completely new design, more RAM, better display (possibly OLED), better cameras, possible an all-glass body, and a lot more. This means that if you are buying the iPhone 7 and are planning to keep it for more than a year, then you will be missing out all the major changes that the iPhone 8 will come with, and you will surely regret after seeing those cool goodies.
The iPhone 8 is expected to come in 2017, so there won't be an iPhone 7s in that case.
So Should You Upgrade to iPhone 7 When It Releases?
That depends on what phone you are using right now. If you have bought an iPhone 6s or 6s Plus this year, I suggest you hold on to it for another year and directly get the iPhone 8. Trust me, you will be happier with it rather than with the iPhone 7.
If you are planning to buy an iPhone this year, then you have two ways to go. If you don't mind changing your iPhone next year, then you can buy the iPhone 7 this year and can change to iPhone 8 in 2017. However, if you are going to be keeping the new iPhone for two years before upgrading, you should get the iPhone 6s instead. It's a great device and will keep you happy for two years and then you can get the iPhone 8.
That should sum it up. Do comment below about what you think.