Apple is all set to launch its latest 4-inch smartphone iPhone 5SE on March 21st, but it is still the iPhone 7 which has taken the centre-stage of the rumour market. The speculation market is rife with various speculations whether that be of the design, processor, camera or any other spec of the upcoming Apple flagship.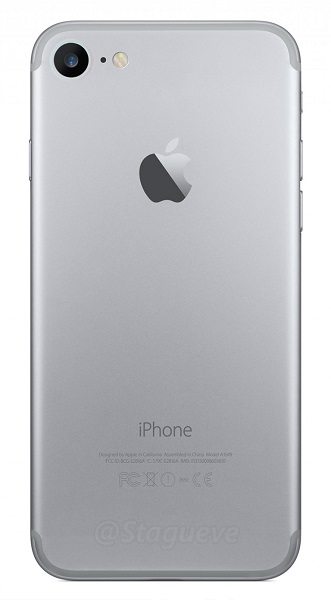 A new bunch of images have surfaced which give some insight into the design and some specs of the device. The images have been leaked by Nowhereelse.fr and images show that the antenna has been repositioned. The antenna which earlier used to be there at the top and bottom of the device are no longer there. Images show that the antenna lines have been moved towards the bottom and top edges of the handset.
This is in consonance with an earlier report published in December last year which suggested that the antenna bands on the iPhone 7 will be covered with a 'new compound material'.
The images also show a significantly larger camera lens which should be a huge update on the current iPhone 6s's camera. The camera has also been repositioned, now it is closer to the edge than its predecessors iPhone 6 and 6s.
It also refutes the earlier rumours which had suggested a dual-camera setup on the iPhone 7. However, according to NowhereElse.fr, these schematic drawings are of a 4.7-inch model, while the dual-camera setup had been rumoured for a 5.5-inch model, so it may make an appearance on the bigger iPhone 7 Pro. Also, the chassis is much thinner this time which kind of confirms the earlier rumours that the 3.5mm audio headphone jack will be missing on the iPhone 7.
This is all for now, stay tuned for more news and info and do leave your comments below.