Apple has finally withdrawn its sub-20k phones including the hot-selling iPhone 4s and iPhone 5c from the Indian market. The move comes in the light of the fact that the company's average selling price (ASP) had dipped drastically in the last quarter.
Post the launch of the iPhone 6s series, there had been some improvement in the ASP in the last quarter of 2015, but it was short-lived and declined about 20 percent in comparison to the previous year. Thus, Apple finally decided to take off its 'economy' phones from the market to boost its ASP. The iPhone 4s and 5c were selling for as low as Rs. 12,000 and Rs. 20,000 respectively.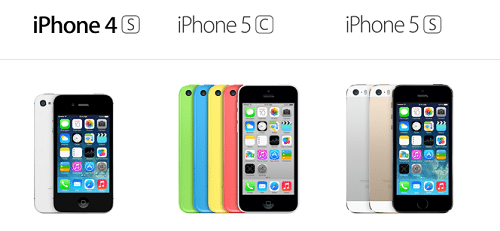 The price slash was done to lure customers in the mid-range segment. Even the iPhone 5s received a price cut in December 2015 in India and is currently being sold for as low as Rs 24,999. It might be noted that 10k-20k segment is one of the most competitive segment with already great players like Samsung, HTC, Xiaomi and others trying to capitalise on it. This move from Apple will definitely be beneficial to these players.
Tarun Pathak, a senior analyst at Counterpoint Research, said that the iPhone 5s will fill the void left by iPhone 4s and iPhone 5C. He said,

"The recent price cut of iPhone 5s is in line with Apple's strategy of positioning this model as affordable in emerging countries and will continue to pull aspirational young audience looking to upgrade their smartphones in the mid-segment."

Another anonymous source revealed,"Their idea is to have an entry-level model at an attractive price to hook newer consumers to the Apple ecosystem which have high retention value. But it finally decided to stop production due to fall in ASP and to boost sales of newer models in most of these emerging markets."
In the meantime, reports suggest that Apple is working on selling its refurbished iPhones through single brand retailers. This move also comes in the light of the facts that Apple is making way for its latest mid-range smartphone iPhone 5se which is scheduled to release on March 15. What do you think? Let us know by dropping your comments in the box below.