The iPad Pro 2 is likely to come in a 10.5-inch variant too, indicating that Apple is planning to edge the device closer to its Mac lineup than the iPhone. One reason behind this move is probably to woo the professional market rather more aggressively.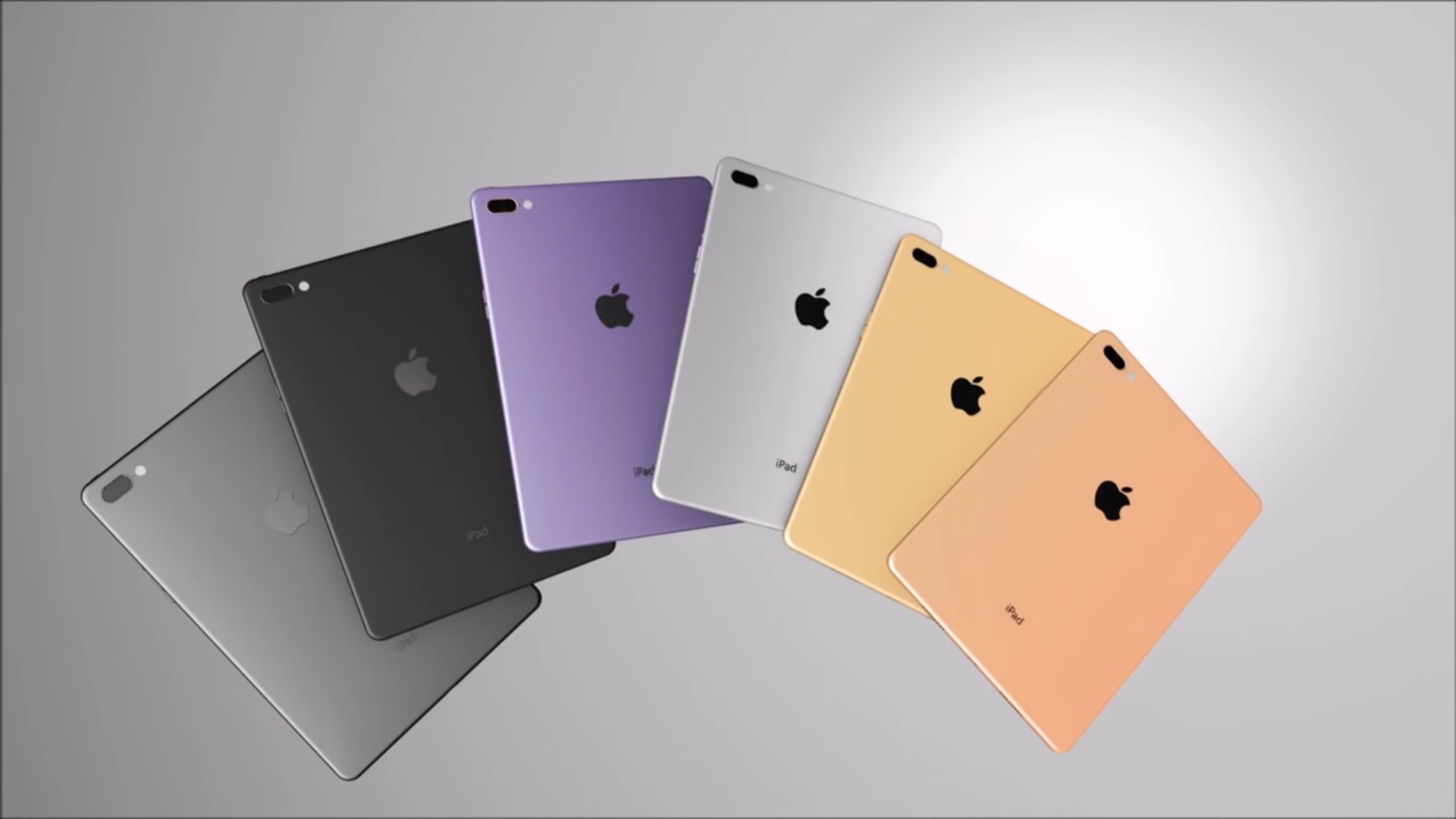 As you are already aware of, Apple famously uses the tagline "Super Computer" to describe the iPad Pro 2. Unsurprisingly, though, to what extent that tagline fits the device in terms of specs and overall potential remains a matter of pure speculation. There are hints that Cupertino wants to bestow the iPad Pro 2 with powerful enough specs in addition to a skinny bezel looks with the goal to turn the device much more suitable for productivity use. This is particularly important considering the iPad lineup has seen a gradual decline in sales and popularity. So, with all those factors taken into account, let's have a closer look at some of the key iPad Pro 2 specs and features that may make it to the final build of the device:
iPad Pro 2 specs and design
According to KGI Securities analyst Ming-Chi Kuo, widely known as the most reliable tipster when it comes to Apple products, the iPad Pro 2 will come equipped with a 10.5-inch model along with ultra thin bezels. If true, this iteration will essentially push the 9.7-inch model into the lower-cost category. Odds are also there that this may lead to an unexpected demise of the iPad Mini.
Meanwhile, there is no denying that the introduction of a USB-C port would be a useful addition to the iPad Pro 2 specs. Especially because the presence of an USB-C port will make the next-generation tablet a lot more efficient and versatile in addition to giving it access to a range of hubs, accessories, as well as monitors.
According to MacWorld, Cupertino may even allow desktop drivers and other accessories to offer compatibility with iOS.
Speculations are rife that the entry-level iPad Pro 2 will be powered by the A9 or A9X processor. Some rumor mills also suggested the device could come with 256 GB native storage, although many analysts have already ruled out that possibility.
Check Also: How to delete documents and data on iPhone
Other key specs may include an improved Pencil Pusher; a revamped Smart Keyboard; a 12MP rear iSight camera featuring Live Photos and 4K recording; and a 5MP front camera.
While these specs are certainly somewhat impressive and may even help the company to tap the professional market, Cupertino's use of the tagline "Super Computer" seems more of a far cry.
Check Also: How to fix disabled iPhone