As Apple fans continue to wait patiently for iPad Pro 2, more and more rumors hinting at iPad Pro 2 features are making rounds on the internet. It looks like the much-awaited iPad Pro 2 will be the best Apple has designed so far, with top-of-the-line specs and features. Unlike the brand new affordable tablet which the Cupertino company unveiled last month, iPad Pro 2 will be a high-end, premium, power-packed device. In fact, there are reports which strongly suggest that iPad Pro 2 will be so good and powerful that it will likely replace your good old laptop.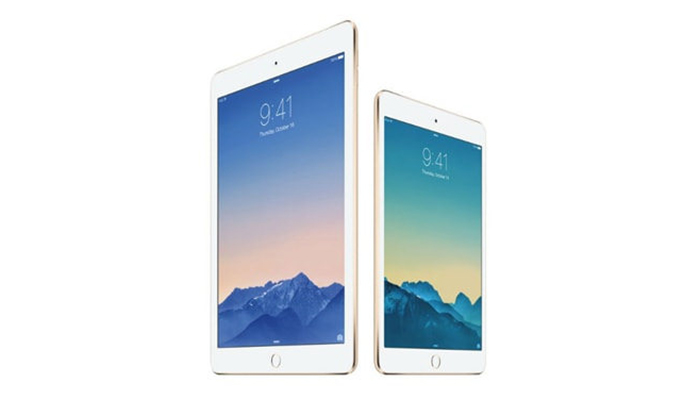 iPad Pro 2 features: Touch Bar, Bezel-free Display, and Foldable Design
According to latest reports, the upcoming iPad Pro 2 will receive a major overhaul in terms of design. The Cupertino company is reportedly working on launching a foldable iPad Pro with a new chassis. The brand new iPad Pro 2 is also likely to feature a Touch bar and a bezel-free design.
Macotakara, a Japanese-language Apple site reveals that iPad Pro 2 will most likely make its appearance with a largely bezel-free screen with no home button. The home button will have to disappear if the iPad Pro 2 is to feature a bezel-free screen, leaving room for Touch ID to be integrated onto the screen itself. However, there will be enough bezel on the top to house the front-facing camera.
Other reports hint at a foldable iPad. This report draws inspiration from a recent patent by Apple, which hints at the idea of a foldable iPhone and extends the concept to the world of iPad. And a slightly far-fetched speculation also talks about iPad Pro 2 getting a Touch Bar! One compelling reason that this looks to be a possibility is that the Touch Bar will take the place of Home button and replace it with a touch-sensitive area.
Other reports about iPad Pro 2 incorporating Magic Mouse and Magic Trackpad give a strong indication that the upcoming iPad Pro 2 is all set to replace the conventional MacBook and will probably serve as a good alternative to MacBook line of devices. After all, the tablets are now in a transition phase – given their specs and design, we may very well see them replace laptops, at least in terms of functionalities and capabilities.
Check Also: How to install WhatsApp on iPad running iOS 10 without Jailbreak