Despite the utter lack of any clue, let alone an official confirmation, from Apple, the tech world is abuzz with rumors about a possible iPad Mini 5 release date in early 2017. Not just that, if the rumor mills are right, we may also get to see a brand new iPad Pro around the same time.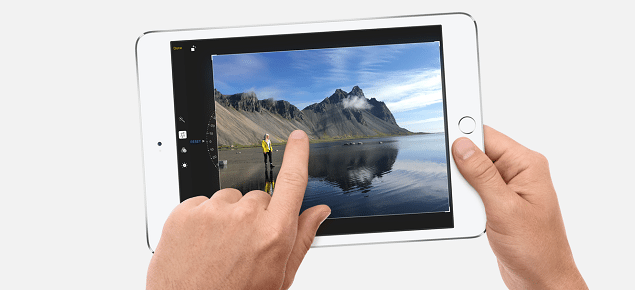 A clarification here – the bulk of these rumors seem to be based on the assumption that since neither of these two tablets was part of Apple's September keynote address where the new iPhones and the Apple watch 2 was revealed, they are likely to be revealed during a forthcoming Apple event – possibly sometime in March 2017.
Many observers believe that even if these predictions regarding a possible iPad Mini 5 release date come to fruition, Apple will probably rebrand the iPad Mini 5 as iPad Pro Mini rather than running two separate product lineups. This way, the company will be able to ensure that there's no unwarranted competition between two of its own devices.
iPad Mini 5 specs
Like the release date, all info currently circulating about the iPad Mini 5 specs are just as speculative, albeit with a slightly higher degree of credibility. Word around the water cooler is that the next-generation iPad Mini will feature support for a 3D Touch pressure-sensitive panel much akin to that on the iPhones. The outer body could be made using a 7000-series aluminum chassis to render a thinner and lighter unibody.
Meanwhile, under the hood, we may get to see an enhanced variant of the A9 processor supported by 2GB of RAM. The native storage capacity could start from 32GB which is twice as much what its predecessors had to offer. It is extremely likely that there will additional options available to buyers with 64GB and 128GB native storage.
As for the cameras, the iPad Mini 5 may include an 8-megapixel rear camera and a 1.2-megapixel to 2-megapixel front facing selfie shooter.