Apple has recently concluded the launch of its most anticipated devices, the iPhone 7. Now, fans are waiting for new products from the company. The Apple iPad Air 3 is the next on the list. Apparently, the mid-range tablet is still in the works. Previously, several iPad Air 3 rumors had claimed that Apple is planning to scrap the iPad Air line.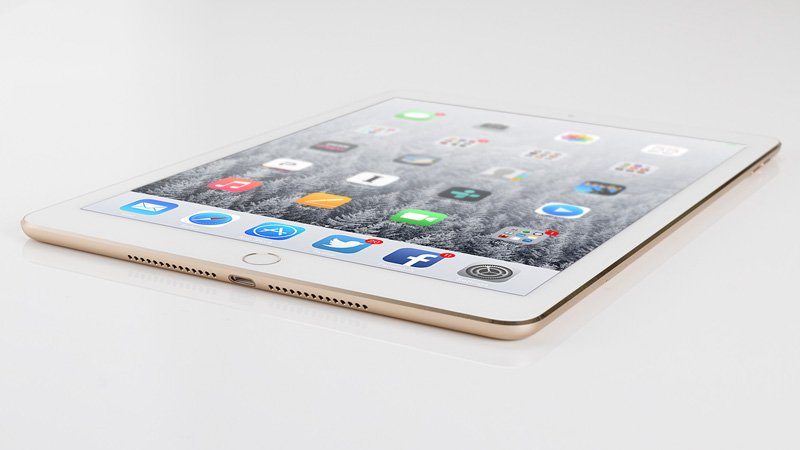 As per Mac Rumors, Apple is concentrating on the development and overall improvement of the iPad Pro line. However, a direct email exchange from Tim Cook himself proves that Apple will not abandon the Mac line just yet despite and there would still be further models.
Here's What We Know So Far
Specifications
The GameNGuide claims that the new tablet is going to be powered by an A9 processor, similar to the iPhone 6 and 6S. It will come in three internal storage options and feature a 12MP camera. As per analyst Ming-chi Kuo, Apple is planning to come up with a 10.5-inch iPad Air variant in 2017. In fact, it may be launched along with an iPad Pro 2 and another 9.7-inch iPad model.
Other iPad Air 3 rumors state that the iPad Air 3 is expected to sport an AMOLED display with a resolution of 2048 x 1536pixels and 264ppi. The iPad Air 3 is expected to come with a minimum 64GB internal storage.
Features
The iPad Air 3 is likely to run on the updated iOS 10 operating system. According to Christian Today, the iPad Air 3 may come with a four-speaker audio system and full Apple support. Other expected features include Bluetooth 4.2, lightning ports, touch ID and fingerprint scanning technology. If the new tablet comes with support for the Apple Pencil, the accessory will likely be an optional and additional purchase.
Release Date & Price
According to Reporter Times, the Apple iPad Air 3 is expected to be released in the first quarter of 2017. This, along with numerous iPad Air 3 Rumors, assures that Apple may not be ditching the iPad Air series after all. Speculations also suggest that the new Apple iPad Air 3 might not feature a high price tag. Apple has not revealed any information about the release date and price as yet.
We will be updating this post regularly. Please bookmark this tab for latest updates.