Jailbreak lovers have been waiting for a long time for an iOS 9.3 jailbreak release, but neither TaiG nor Pangu has released any jailbreak tool yet. The last jailbreak was released for iOS 9.1 some weeks ago, but that went waste as there were very few users left on iOS 9.1 and most had updated to iOS 9.2.1.
Now that WWDC 2016 (Apple's Worldwide Developer Conference) is inching closer every day, there are some rumors about a possible iOS 9.3.2 jailbreak release happening soon. So let's take the rumors one by one and see whether we can make anything out of it.
iOS 9.3 Jailbreak is Out of the Question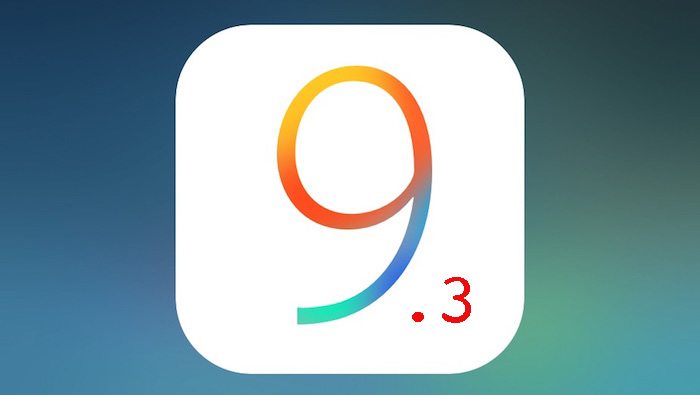 Yes, we don't need an iOS 9.3 jailbreak, as all of us are waiting for an iOS 9.3.2 jailbreak now. In case you don't know yet, that's because iOS 9.3 was full of bugs and most of the users have already updated to iOS 9.3.1, which is much more bug-free and stable. However, iOS 9.3.2 will be more stable and is currently in its beta phase. So of course, no hacker or jailbreak team will release a jailbreak for a buggy firmware, so we should directly expect an jailbreak for iOS 9.3.2.
iOS 9.3.2 Beta 3 is Out Now
Apple has been working very quickly to resolve bugs and security vulnerabilities in iOS 9.3.1, which is why the company is releasing new betas of iOS 9.3.2 every week. Those are one of the fastest beta releases we have seen from the Cupertino giant. The third iOS 9.3.2 beta was rolled out to the public and developers just this week.
The iOS 9.3.2 beta 3 resolves the frustrating issue called "White Screen of Death" that comes up while playing some games that have Game Center integration on iPhones. Also, Low Power Mode and Night Shift mode can be officially be used simultaneously now. There are other minor bug fixes.
iOS 9.3.2 Jailbreak Release Happening Before WWDC
You may have heard this many times, as this is one of the most popular jailbreak rumors currently. It is being said that an iOS 9.3.2 jailbreak will be released before Apple's WWDC 2016 event kicks off on 13th June. This means that we have another month and some more days to wait for a new jailbreak tool from Pangu or any other team. Of course, it is just a rumor, but it at least gives us a new hope and a bit more patience while we wait for the next jailbreak anxiously.
Beware of Fake iOS 9.3/9.3.1/9.3.2 Jailbreaks
We have already told you about fake jailbreaks in our previous in-depth article. The last thing you would want is getting your iPhone hacked by cybercriminals. Do note that trust only those jailbreaks that come from trusted sources link Pangu and TaiG. Also make sure to verify that the jailbreak has been released and read more about it on the web to know whether it is real or fake. Do not install any suspicious jailbreak or else you will end up with malware or adware on your device, or worse, your data will get stolen.
iOS 10 Will Be Unveiled in June
Apple is expected to show us a preview of the next major iOS update, iOS 10, at the WWDC 2016 that will happen from June 13th to 17th. The company will not release the new OS immediately and will keep updating iOS 9.3 until its time to release iOS 10. It is expected that iOS 10 release will happen in September after the upcoming iPhone 7 is unveiled.
Till then, we will keep you updated with latest details on iOS 9.3.2 jailbreaking. Keep coming back!