iOS 9.3 beta is the latest iOS release and has been seeded to the Developer Program as well as the Public Beta Program. Testers are busy exploring the firmware for new features and bugs so that Apple can quickly fix it all and release the firmware to the public.
However, there are still a lot of users who are in a dilemma whether or not to update to iOS 9.3 beta. Well, we have got some pretty good reasons for why you should update, and also some reasons why you shouldn't.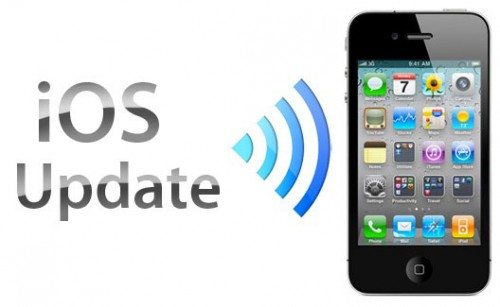 Why You Should Update to iOS 9.3 Beta
1. iOS 9.3 Will Be Much Better
Updating to iOS 9.3 beta directly means taking part in the testing program. You will explore the OS for features and will eventually come across some bugs. When users/testers report these bugs to Apple, the bugs are immediately dealt with. So the more people test iOS 9.3 beta, the more stable and smooth the final version will be. Also, app developers testing iOS 9.3 beta will get a good idea of how they should update their apps for iOS 9.3.
2. Using Your iOS Device at Night Will Be Easier
iOS 9.3 brings a new feature called Night Shift. This intelligent feature determines the time of the day, and if it's night, then it will reduce the brightness of the screen and give it a warm tone so that there's no blue light harming your eyes. This is very beneficial for those who have a habit of using their iPads and iPhones in bed.
3. New Educational Features
If you are an educator and rely on your iPad to give lessons in the classroom, then you will be delighted to know that iOS 9.3 brings some great educational features to your iPad. Shared iPad feature, classroom app for teachers, easier way to manage IDs, etc. are just some of the new features. Check out the official Apple page for details.
Why You Shouldn't Install iOS 9.3 Beta
1. Because It's a Beta!
This is for those who own just one device. Beta releases should be tested on a secondary device so that if something goes wrong, it does not hinder your daily life. As betas are buggy and vulnerable, they can cause your iPhone or iPad to misbehave and crash. So if you don't want to risk bricking your only iOS device, stay away from the iOS 9.3 beta.
2. Don't Lose Your Jailbreak
If you are on a jailbroken iOS version, please don't feel the need to try out iOS 9.3 beta if you can't live without a jailbreak. That's because we don't know when the next jailbreak will be out, and living without a jailbreak can be hell for some people. So if you are happily using a jailbreak, hold your horses until the iOS 9.3 jailbreak is released.