Jailbreak fans have been waiting in agony for a new jailbreak tool release, as there hasn't been any release after the Pangu iOS 9.1 jailbreak. According to earlier reports, it was being said that an iOS 9.3.2 jailbreak might be released before WWDC in June. The event is still more than a couple of weeks to go, but a new development makes the iOS 9.3.2 jailbreak even more possible. Or should we call it the iOS 9.3.3 jailbreak?
plz send moar hate pic.twitter.com/A0FgrlSiqK

— qwertyoruiop (@qwertyoruiopz) May 23, 2016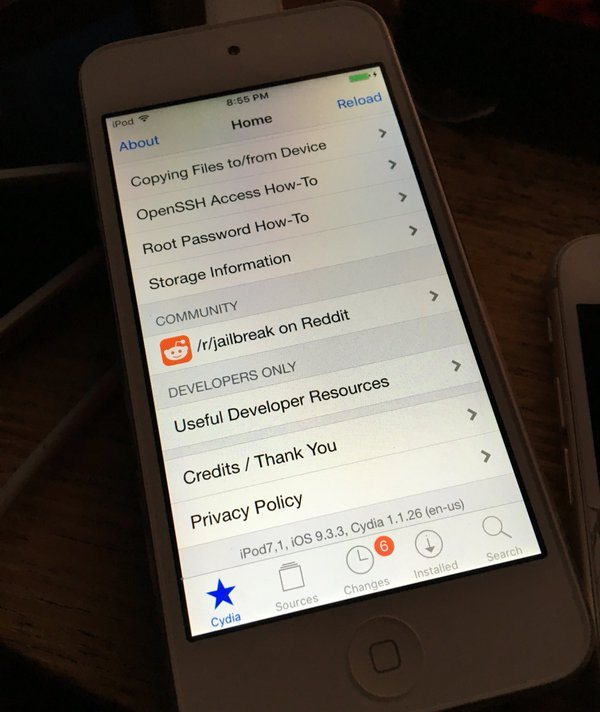 Yes, you heard us right. iClarified reported that popular Italian hacker Luca Todesco teased the iOS 9.3.3 jailbreak on Twitter. While that may have caused jailbreak fans to get excited, there's no reason to be happy as the hacker is not going to release the jailbreak. In case, you don't know Luca Todesco had teased iOS 9.2.1 jailbreak and iOS 9.3 jailbreak while those versions were in beta phase, and he did not release any of those jailbreaks.
As reported by WCCFTech, the iOS 9.3.3 jailbreak teased by Luca Todesco yesterday is most probably genuine. As you can see in the image, the jailbroken firmware is running on an iPod touch device with the famous jailbreak store Cydia open on the screen. So yes, we now know that iOS 9.3.2 is jailbreakable, and it is possible that the final version of iOS 9.3.3 will be jailbreakable too.
But will we ever get the jailbreak tool for iOS 9.3.3? Well, Luca Todesco has never released any jailbreak, which is why there's no use expecting a jailbreak release from him. Our only hope lies with the Pangu and the TaiG team, as they are the only jailbreak teams that have been active since the past year. And considering that Pangu was the only team to release jailbreak tools for iOS 9 and iOS 9.1, it is highly possible that we will get an iOS 9.3.2 jailbreak from them.
Now that we know that iOS 9.3.3 is jailbreakable, at least we know that a hacker or a team of hackers can come up with an iOS 9.3.3 jailbreak if they want. In case Pangu is working on a jailbreak, then the rumor of a jailbreak releasing before the WWDC might just come out to be true. Fingers crossed!