Software upgrades always come with some hiccups. iOS 9.3.3 is no exception. Users are experiencing issues with iBooks app after the update. But this may not be the only problem behind the not-so-great performance of the upgrade in its first two weeks. As reported by Gordon Kelly of Forbes, Apple has acknowledged that a server issue hit at about the same time as the iOS 9.3.3 was released.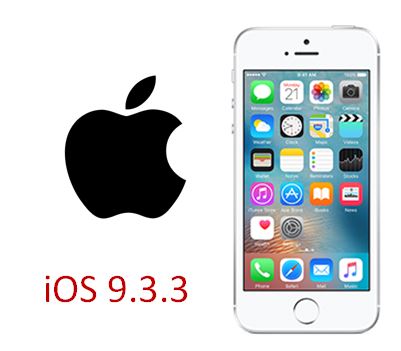 Apple also confirms that the issue has now been fixed. Kelly goes on to add – "Apple also asked me to reassure users that their iBooks and PDFs were never in danger as they are backed up in iCloud." iOS 9.3.3 issues serve as grim reminder that the iOS 9.3.3 will be the last update for a number of devices, including the iPad 2 and iPhone 4s.
It looks like the iBooks app issue and the server issue appearing at the same time was a coincidence. iOS device owners were counting on this being a flawless upgrade. Had the upgrade hit some more fundamental issues, things would definitely go against Apple. But it now looks like all issues have been fixed and the Cupertino company is gearing up for iOS 10 launch.
The iOS 9.3.3, however, looks to be better compared to iOS 9.3.2 which has earned its fair share of criticism and ire, thanks to bugs. iOS 9.3.3 comes with patches for the Calendar, CoreGraphics, FaceTime, Safari, and Siri. A number of privacy improvements have also gone into iOS 9.3.3. Video playback URLs in Safari's private browsing mode were previously accessible to others. With the latest iOS, these remain private.
While the world waits patiently for iOS 10, Pangu has already released the jailbreak for iOS 9.3.3 and may release iOS 10 Jailbreak too upon its launch. Scheduled for this fall, iOS 10's unique features have already caught everybody's attention. With features like "invisible ink", the tapback feature and a host of other security and privacy enhancements, it looks like iOS 10 upgrade is one update iOS lovers wouldn't want to miss!