iOS 9.3 has been out for a long time, and we are on iOS 9.3.1 right now. iOS has come a long way since iOS 9 was first released in September last year, but as far as jailbreaking is concerned, it has been a disappointing year. Pangu gave us the iOS 9-iOS 9.0.2 jailbreak last year, but since then, nothing exciting has happened in the jailbreak scenario.
Surely, Pangu released the iOS 9.1 jailbreak this year, but it wasn't of any help as people had already moved on to iOS 9.2.1 and there was hardly any jailbreak lover left on iOS 9.1. And now that iOS 9.3.2 is getting closer to its public release, rumor say that we might see an iOS 9.3 jailbreak, or rather, an iOS 9.3.2 jailbreak.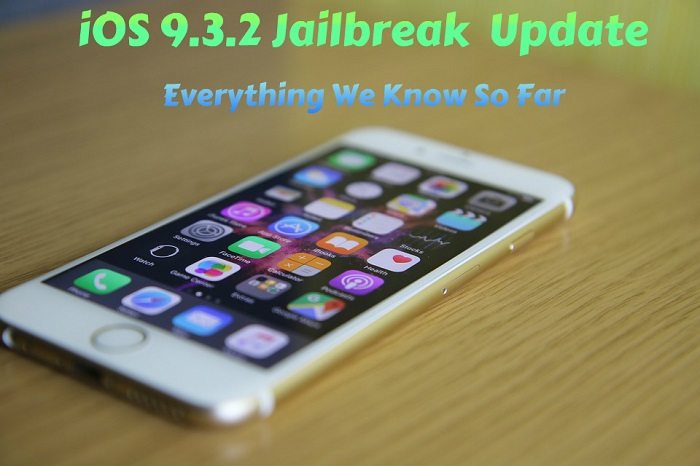 iOS 9.3 Jailbreak Was Not Released For Our Own Good
How can a jailbreak tool not being released benefit us? Well, it actually can. In case you don't remember, there were reports earlier this year saying that jailbreak teams had found an iOS 9.2 jailbreak but had not released it because iOS 9.2 was too buggy.
Well, here's what could happen if you jailbreak an unstable firmware. You could brick your device for ever and never be able to revive it again. You could make your device more vulnerable to security threats and attacks due to the security vulnerabilities in the firmware. The phone could perform worse, be laggy, reboot again and again, and the list does not end.
Therefore, it is the responsibility of jailbreak makers to not release jailbreak tool for a firmware that is not stable and secure. After the iOS 9.2 jailbreak was not released, iOS 9.2.1 came out and fixed the bugs and issues. Later on, iOS 9.3 was released, but as it turns out, it carried new features along with new bugs and vulnerabilities, which were fixed in iOS 9.3.1 and will hopefully get completely wiped out in iOS 9.3.2.
So iOS 9.3 was buggy, and no jailbreak team would release a jailbreak for the firmware beacuse that would place the users' devices to security risks and issues. And even if an iOS 9.3 jailbreak was released now or later this month, it would be of no use to anyone as almost all of the iOS users have updated to iOS 9.3.1 and will update to iOS 9.3.2 once it releases later this month. Releasing the iOS 9.3 jailbreak would be equal to handing over the exploits to Apple for fixing the vulnerabilities and making later versions of iOS 9.3 unjailbreakable.
Those are all the reasons why no hacker or jailbreak team released the iOS 9.3 jailbreak even if they succeeded in finding it.
So We Are Now Waiting for the iOS 9.3.2 Jailbreak?
That's right. iOS 9.3.2 will be much more stable than iOS 9.3 and of course better than iOS 9.3.1. It will hopefully resolve any pesky bugs and security issues in the firmware and will be fit for jailbreaking. That will make it a good firmware to jailbreak and users won't have to worry about their device having issues or getting hacked.
When iOS 9.3 beta 5 was seeded, popular hacker Luca Todesco had claimed it to be jailbreakable. If that is true, then there might be a good chance that Apple hasn't fixed the exploits in it, which might mean that iOS 9.3.1 is jailbreakable and so would be iOS 9.3.2. So going by that guess, iOS 9.3.2 jailbreak is possible. So all we need to do is wait for iOS 9.3.2 to be released by Apple, after which the jailbreak for it will be released hopefully.
iOS 9.3.2 Jailbreak Release Date is Near?
As we know, Apple has seeded iOS 9.3.2 beta 4 to the developers as well as public testers, and there's going to be a maximum of six betas if we go by Apple's testing standards. This leads us to believe that iOS 9.3.2 by the next week or maximum two weeks, as Apple also needs to prepare for unveiling iOS 10 next month.
So if an iOS 9.3.2 jailbreak is ready or being readied, it will surely be released after Apple rolls out the final stable version of iOS 9.3.2 for the public. There were rumors earlier that suggested that the jailbreak would be released before WWDC 2016 that's going to be held from 13th to 17th June. So if there's going to be a jailbreak release, it will happen in a month.
What Will Happen If We Don't Get a Jailbreak by WWDC?
That's not too tough a question to answer. It is highly possible that iOS 9.3.2 might be the last iOS 9 release, as iOS 10 betas would start rolling next month. After iOS 10 is released in September or a little later, there would be no use of an iOS 9.3.2 jailbreak as people would hop on to iOS 10 to experience new features.
So if we don't receive a jailbreak by the next month, our hopes would surely decline.
Beware of Fake Jailbreaks!
While users are praying for an iOS 9.3 jailbreak, there are people who want to take advantage of this situation by providing fake jailbreak tools for download. We have covered that in a detailed article, so read it and make sure you do not download any fake jailbreaks until you hear from news that a jailbreak has been released.
Got any thoughts? Do comment below.