The last iOS jailbreak we received was for iOS 9.1, but it came at a time when most of the users had already moved on to iOS 9.2 or iOS 9.2.1. So the Pangu 9.1 jailbreak went pretty much useless. Since then, no sign of any jailbreak has been seen, and even iOS 9.3 went unjailbroken.
As of now, iOS 9.3.1 is the latest public release, and iOS 9.3.2 is in its beta version. And if some new rumors are to be believed, then we might see an iOS 9.3.2 jailbreak release before 13th June. But why this date? Well, if you don't know, it's when the WWDC 2016 starts.
iOS 9.3.2 Jailbreak Will Be Released Before WWDC 2016?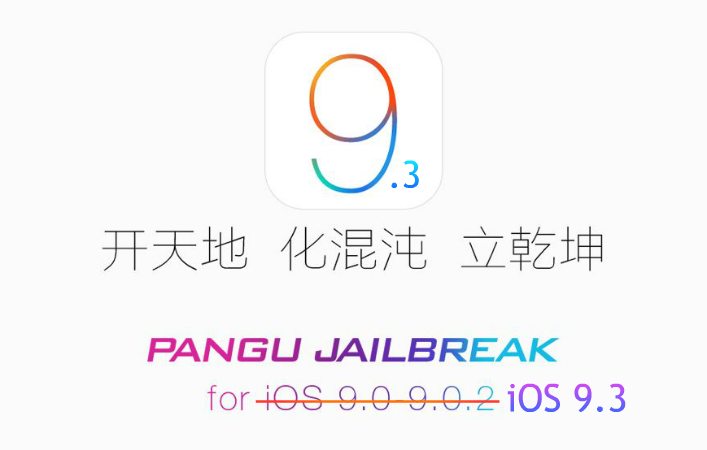 WWDC 2016 (Worldwide Developers' Conference) will be held from 13th to 17th June, and Apple is supposed to be unveiling iOS 10 and the next version of OS X at the event apart from the expected MacBook Pro 2016.
However, some rumors are saying that hackers are close to jailbreaking iOS 9.3, and if everything goes well, then we might see an iOS 9.3.2 jailbreak before the WWDC begins. Frankly speaking, we don't believe that rumor, as we think that a jailbreak might possibly come out as early as next month.
Hackers Won't Release a Jailbreak for iOS 9.3
Despite some reports saying that iOS 9.3 jailbreak is coming, we are very sure that it is not going to happen. The reason behind this is that iOS 9.3 has got a lot of bugs, some of which even lead to the iOS device getting bricked. iOS 9.3.1 and iOS 9.3.2 have been released to deal with all those bugs and issues in iOS 9.3. Hackers will never release a jailbreak for an iOS version that is buggy, as it could further compromise the security of the device. This is why iOS 9.3 jailbreak is surely not going to be released.
iOS 9.3.2 Jailbreak Coming Next Month?
iOS 9.3.2 is currently in the beta phase, and the second public beta was released just yesterday. Even though rumors say that the jailbreak will come before WWDC, we think that June is too far away from now. The final version of iOS 9.3.2 will be released to the public latest by the second week of May, and there is every chance that a jailbreak team will release the iOS 9.3.2 jailbreak then.
But then again, no jailbreak team or hacker has come forward with any first-hand information. So we'll have to wait for more details before we predict anything else.