While we are eagerly awaiting the launch of Apple's iPhone 7 and MacBook Pro 2016, the Cupertino giant is busy testing iOS 10. The new version of the software was released recently and is being tested by developers as well as beta testers. In the meantime, there are talks ongoing about a possible iOS 9.3.2 jailbreak release that might happen soon.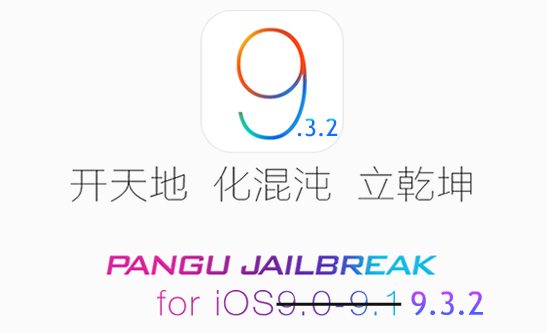 Since iOS 9.1, we have had no jailbreak release. Apart from fake claims of fake jailbreak teams, we only saw hackers like Luca Todesco claim to have jailbroken iOS 9.3 but they never released it. However, things might change soon, as ChristianDaily reports that Pangu may release an iOS 9.3.2 jailbreak soon.
According to the latest news, Pangu had showcased their iOS 10 jailbreak at the MOSEC event held recently. The team also talked about the privacy bugs in iOS 9.3.2 but did not say anything about a release for the version. It is being said that the team has found a jailbreak for iOS 9.3.2 and may release it soon. Some reports argue that iOS 9.3.3 will be more stable and hence we will soon get an iOS 9.3.3 jailbreak instead.
A report by GameNGuide says that iOS 9.3.3 is in beta testing and will come out soon. Once the newer version is released, we might get a jailbreak for it. It will also be better to have a jailbreak for a more stable iOS version, and there are chances that Pangu is planning the same for us. Meanwhile, users have reported various stability issues in iOS 9.3.2 that make an iOS 9.3.2 jailbreak more and more unlikely as days pass by.
Let's talk about logic now. iOS 9.3.2 is the latest stable version, and if Pangu has got a jailbreak for it and intends to release it, there's no reason why the team would not do so. Instead, Pangu is making us wait. This could mean that the team is waiting for iOS 9.3.3 to release so that they can provide a safer and bug-free jailbreak to the fans.
So let's be grateful to Pangu and hope they release the jailbreak soon. Stay tuned.