While it might not make any difference to users who are on stock iOS and want to remain that way, iOS 9 jailbreak fans are getting impatient, really impatient. It is really frustrating to not have a jailbreak for iOS 9.3, especially when the iOS 9 jailbreak scenario started so cheerfully.
We got an iOS 9 jailbreak, and an iOS 9.1 jailbreak was released too, even though it came out too later to be used by most of the users. iOS 9.2 jailbreak was not released due to the buggy nature of the firmware, and iOS 9.2.1 was neglected as iOS 9.3 was already going to be released. Then came iOS 9.3 and it was buggy, very buggy, so an iOS 9.3 jailbreak release wasn't a good thing.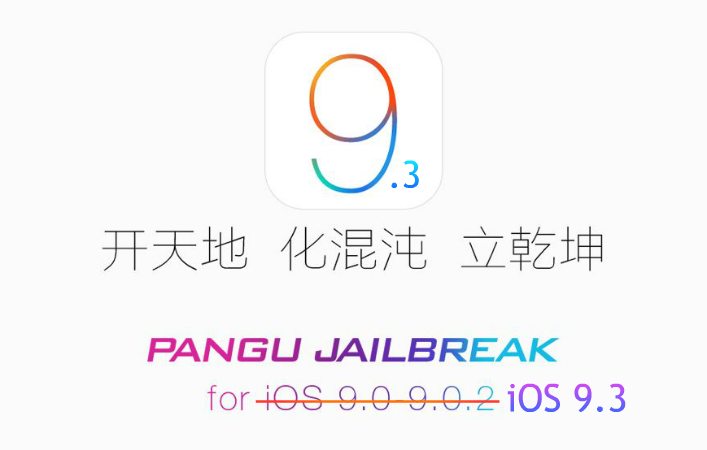 Now we are on iOS 9.3.1 while iOS 9.3.2 beta 3 has already been released to developers and public beta testers. It is now totally possible that we will directly get an iOS 9.3.2 jailbreak as it will be the most stable iOS version till date. Let's see what rumors and news we have in our bag.
iOS 9.3.2 Jailbreak Coming Out in May?
There are rumors that the iOS 9.3.2 jailbreak release might finally happen in May, that's next month. Well, that might turn out to be true. Because iOS 9.3.2 is currently in its beta phase and the third beta is already out. We will most probably see a maximum of two more betas, and iOS 9.3.2 final version will be released to the public by mid-May. In that case, if Pangu or TaiG or any other teams are working on the iOS 9.3.2 jailbreak, then they won't wait anymore and will release it in May itself.
Is the iOS 9.3.2 Jailbreak Even Coming?
Let's accept it. We have waited too long, and if an iOS 9.3 jailbreak or iOS 9.3.2 jailbreak or any jailbreak does not come out in a month or two, we can just lose the hope. That's because Apple is The iOS 10 betas will be revealed soon, and it will come with so many features and changes that it would just become boring to stay on the iOS 9 platform.
So if a jailbreak for iOS 9.3.2 or any other iOS 9.3 version does not come out before iOS 10 release, we can be sure that we won't get a jailbreak for an iOS 9.3 version. And as painful as it may sound, we will then have to wait for an iOS 10 jailbreak, which will be harder to create due to the stronger security measures that Apple will take to protect the firmware.
iOS 9.3.2 Jailbreak Release Date (Rumor)
This is just a rumor, but we might see the iOS 9.3.2 jailbreak release in the next month or in June. It is being said that the jailbreak will come out before the WWDC 2016 event kicks off on 13th June. So let's wait for it and see if it turns out to be true.