iOS 9.3.2 jailbreak is the hot topic in the iOS community right now, and fans of jailbreaking are hoping that Pangu or any other team will release a jailbreak tool for iOS 9.3.2 or iOS 9.3.3 soon. Of course, the recent developments in this regard have not been very positive, with a lot of fake jailbreaks and fake teams surfacing on the internet.
Nonetheless, genuine teams like Pangu and TaiG are always at work, and here's an example of it. According to a report by ChristianTimes, Apple is already testing iOS 10 and will release its final version after a couple of months. Meanwhile, even iOS 9.3.3 is in beta testing and will be released in a week or two. This is why it's high time for an iOS 9.3.2 jailbreak. It is possible that we may get an iOS 9.3.3 jailbreak, but only if Apple releases the final, stable version of iOS 9.3.3 before 1st July.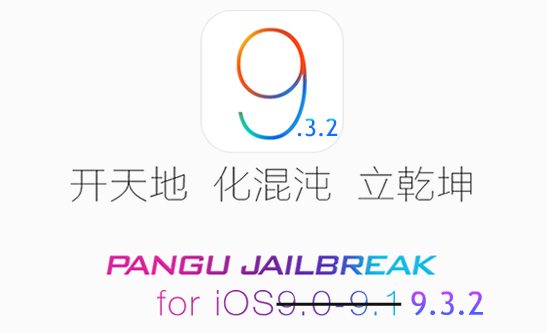 But why before 1st July you may ask? Well, as reported by CrossMap, Pangu has hinted towards a possible jailbreak release on that date. The team has actually send invites for a security conference on July 1, and there are speculations that we may get to see or at least hear about the team's plans to jailbreak iOS 9.3.2/iOS 9.3.3. Pangu hardly announces any jailbreak at such a public event, so it could turn out as a disappointment for fans if nothing about jailbreaking is spoken at the event.
Meanwhile, a Neurogadget report suggests that the TaiG team is also probably working on the upcoming jailbreak release. Both Pangu and TaiG are believed to be developing jailbreak tools for the latest stable version of iOS. But there's a fifty-fifty chance that the teams may leave iOS 9.3 and concentrate on iOS 10 as it's buggy and may have a lot of vulnerabilities to exploit for coming up with jailbreaks.
TheBitBag reported that an iOS 10 jailbreak has already been found, which means that at least iOS 10 beta 1 is jailbreakable right now. Of course, the developers at Apple may find more bugs and vulnerabilities and fix them by the time iOS 10 is released finally to the general public in September. Also, Apple is constantly tightening its security nets around iOS 10 to stay ahead of the hacking community.
So will we get a jailbreak or is it the end of jailbreaking? Only time will tell. Stay tuned as we expect some major developments soon.