Pangu, as the team always does, has surprised us again by releasing the iOS 9.1 jailbreak today. Released just a few hours ago, the Pangu iOS 9 jailbreak is compatible with all the 64-bit iOS devices including iPhone 5s and above, iPad Air/Mini/Pro, and iPod Touch 6. The Pangu jailbreak tool for iOS 9.1 has been released for both Windows and Mac and is now available to download and install.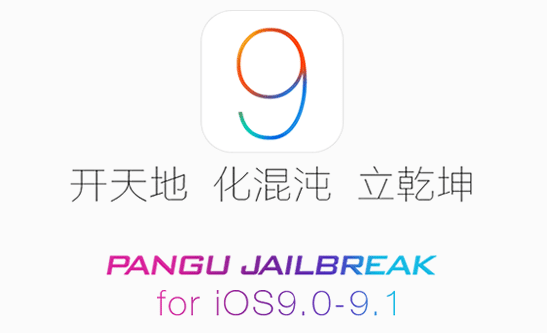 If you want to download and install iOS 9.1 jailbreak on your iOS device, then you should first make sure that your device is compatible with the latest Pangu jailbreak tool. Below is the list of compatible devices.
Devices Compatible With Pangu iOS 9.1 Jailbreak:
iPhone 6s Plus, iPhone 6s, iPhone 6 Plus, iPhone 6, iPhone 5s, iPad Pro, iPad Air 2, iPad Air 1, iPad mini 4, iPad mini 3, iPad mini 2, iPod touch 6.
As you can see, the iPhone 4s, iPhone 5, and iPhone 5c are not supported. Neither are the iPad Mini 1, iPad 2/3/4, or the iPod Touch 5. So this jailbreak tool won't work with these devices.
Requirements:
Make sure that your device is running iOS 9.1.
Backup all your data using iCloud or iTunes.
Install the latest iTunes version on your Windows PC or Mac.
How to Jailbreak iOS 9.1 Using Pangu Tool For Windows PC and Mac
1. Plug in your iOS device to your Mac or Windows PC and open iTunes.
2. Go to the Control Center and switch on the Airplane mode. Then go to Settings > iCloud > Find My iPhone and disable the Find My iPhone feature.
3. Go to Settings > Touch ID & Passcode and disable Passcode by tapping on the Turn Passcode Off option.
4. Open the Pangu iOS 9.1 jailbreak tool that you downloaded earlier and click on the Start button.
5. If the tool asks you to back up your data, just click on the "Already backup" button. The jailbreak process will start now, and after a while your device will reboot to the Home screen with the Cydia icon on it.
That's it. Now enjoy your jailbroken iOS 9 device. If you are encountering any issues, let us know about them in the comments below.