The final iOS 10 download IPSW links are officially available worldwide for all those who are in possession of the following devices.
iPhone 6s
iPhone 6s Plus
iPhone 6
iPhone 6 Plus
iPhone SE
iPhone 5s
iPhone 5c
iPhone 5
iPhone iPad 4 and higher
iPod touch 6th-generation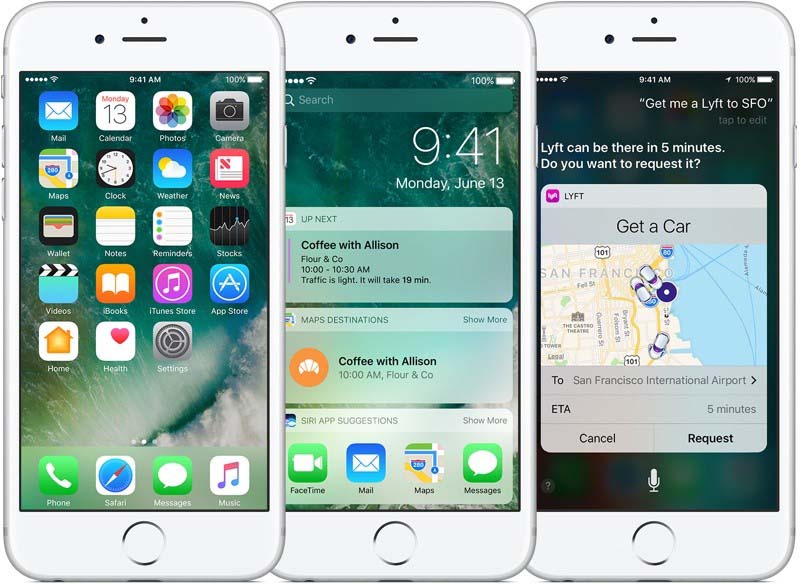 Bringing in a new breed of features, you can expect a lot of performance improvements from the latest software update. If you want to know how to download and install the iOS 10 update successfully on your iOS device, then we'll be running you through a list of simple steps that you should follow. Remember to follow each step in order and you will get through the update process immediately.
Before updating to iOS 10, here is what you should do
Backup your data using iTunes or iCloud (here is how to backup iPhone to iCloud). This is normally done in case you want to revert back to your old iOS update if anything goes wrong.
How to download and install iOS 10 using the OTA update route
This is definitely the easiest way of updating to iOS 10. Even though it is easy and fast, we won't say that it is the most convenient because some unnecessary files are actually transferred during this update process, which ends up taking a lot of space. Here's how to update to iOS 10 using the OTA update route.
Go to Settings > General > Software Update
Wait for your iOS device to check for new OTA update
After the iOS 10 update has successfully been found, tap on 'Download' and Install to begin installing the update
How to download and perform a clean installation of Apple's iOS 10?
Doing a clean installation is sometimes recommended, since it also prevents unnecessary files from being transferred to your iPhone and iPad. The steps on how you should perform a clean installation process of iOS 10 have been given below.
Download the IPSW file of iOS 10 that has been made specifically for your device (this part is extremely important, so make sure that you follow it to the letter and for your flexibility, the desired IPSW links can be found below)
Turn off 'Find My iPhone'. Go to Settings > iCloud > Find My iPhone and toggle it to off
Connect your iPhone, iPad or iPod touch to your computer using a cable
Launch iTunes
If you are a Mac user, you will need to hold the Alt key, while Windows will need to hold down the Shift key. Afterwards, click on the 'Restore iPhone'. iTunes will now prompt you to select the IPSW firmware file. After you've selected this option, your entire device's storage will be wiped clean. Now you will have to sit back, relax and muster up some patience for the software update to be completed. Once iOS 10 has been successfully installed, your device will reboot and once you can see the home screen, you will see the new software update installed.
Given below are the download links for iOS 10: