An all new iOS 10 public beta has finally hit the market. While it may not be that big of an update, there are a number of little things which have been changed. Since the modifications which have been made are not that major, it is highly likely that you'll miss on a few of them. Taking this into consideration, we have mentioned the top 20 hidden iOS 10 features and changes.
1. Delete Or Reinstall Stock Apps
With iOS 10, you will now be in charge of determining the apps that you need on your phone. If a couple of stocks apps are absolutely not usable for you, you can remove them from your phone to clear up space. You can also reinstall the stock apps in the future if the need arises.
2. Redesigned Control Center
With iOS 10, Apple has decided to redesign the control center as well. With an addition of tiles, editing the control center will be made convenient. A major improvement, however, is the support for multiple panels or screens. While stock apps like Home and music take benefit from the redesigned control center, it'll be incredible if the third party apps could do the same.
3. Hidden Messages
In order to improve the privacy with iOS 10, the new Messages app has an added feature to offer that keeps all of the received pictures hidden until you swap or tap on them.
4. 3D Touch on Quick Action
On iOS 10, 3D touching a few of the apps, for instance, weather, will open a little widget. It is yet to be identified however if the feature is going to work with the third party applications.
5. Beautiful Typography
Although this new addition is quite evident, it has not gained the spotlight that it deserves so far. Apple has decided to remove the translucent effect and make use of big bold black type as heading which looks absolutely eye-catching in apps like music or news.
6. Categories Tab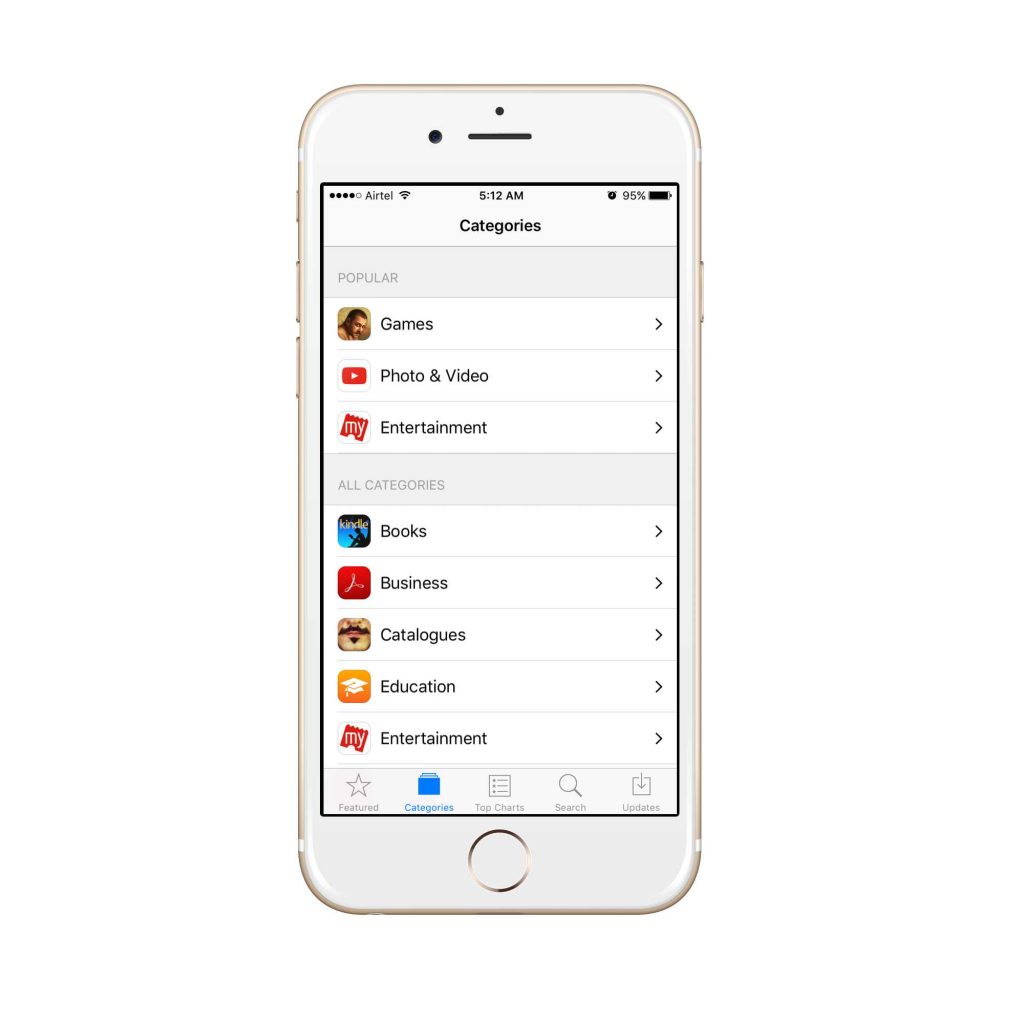 If you have been a loyal customer of iPhones, you may be familiar with the categories tab which was a part older versions of iOS. Owing to its usefulness, categories tab is making a comeback with the iOS 10.
7. Widgets In Proactive Screen
The new iOS version 10 has removed the widgets from the notification center and have incorporated them in the proactive screen. Simply swipe left to access them on the lock screen.
8. New Animations
Although it's not a major change, but you are going to experience a slight difference in the animations when you open or close an app.
9. Control Your Home
Provided that you have setup the home app and are making use of the HomeKit devices, you wouldn't even have to unlock your phone to control them. All you have to do is swipe up from the bottom in order to access the control center and then swipe left to see the list of your HomeKit devices.
10. New Folder View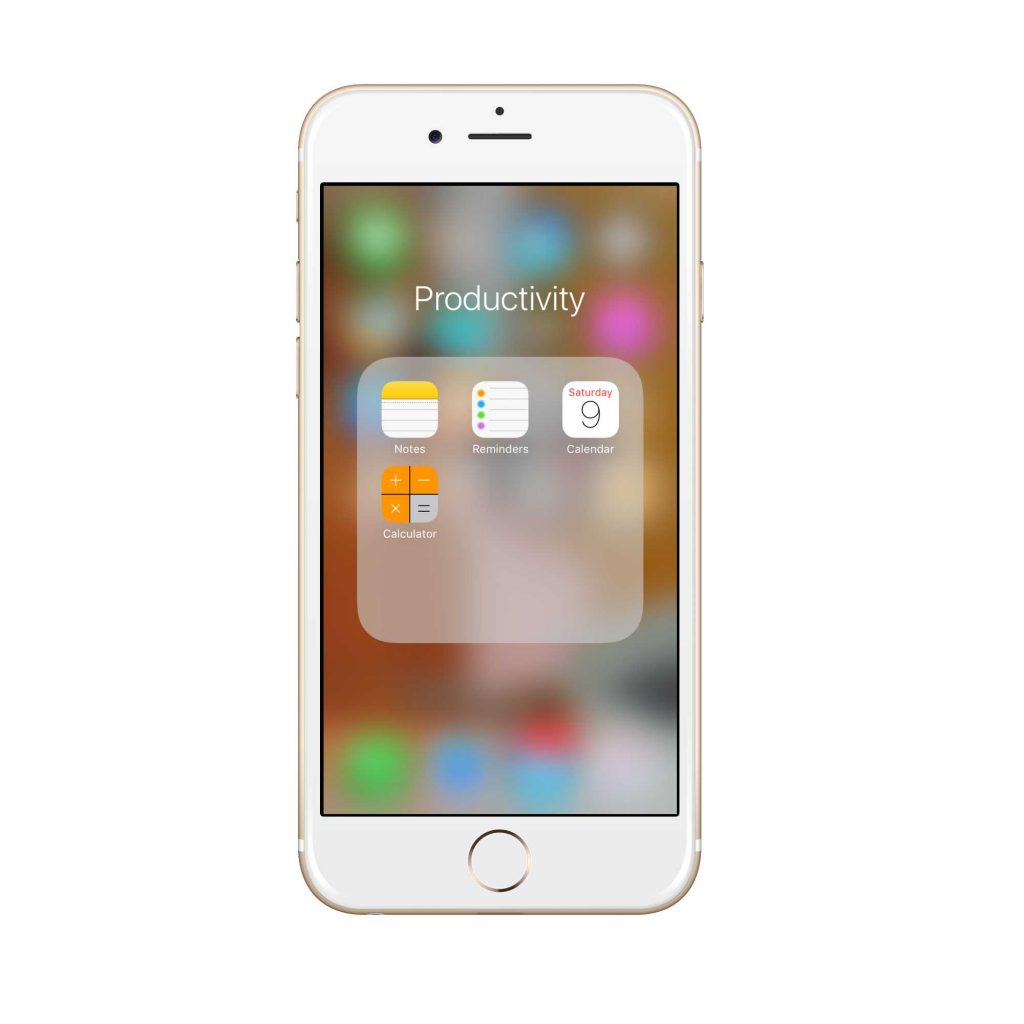 iOS 10 has also introduced a difference in the new folder view which is now completely transparent as against a translucent layer available in the older versions.
11. Lock Icon On Status Bar
The status bar on the lock screen will now show a lock icon. This will come in handy specifically considering the iMessage conversations which can be carried out from the lock screen.
12. Mobile Data Added to Settings Quick Action
With the new iOS 10, you will not be required to reach settings and then turn on / off the mobile data. Just 3D touch the settings icon and you will see "Mobile data" option in the quick actions.
13. Search From Notification Center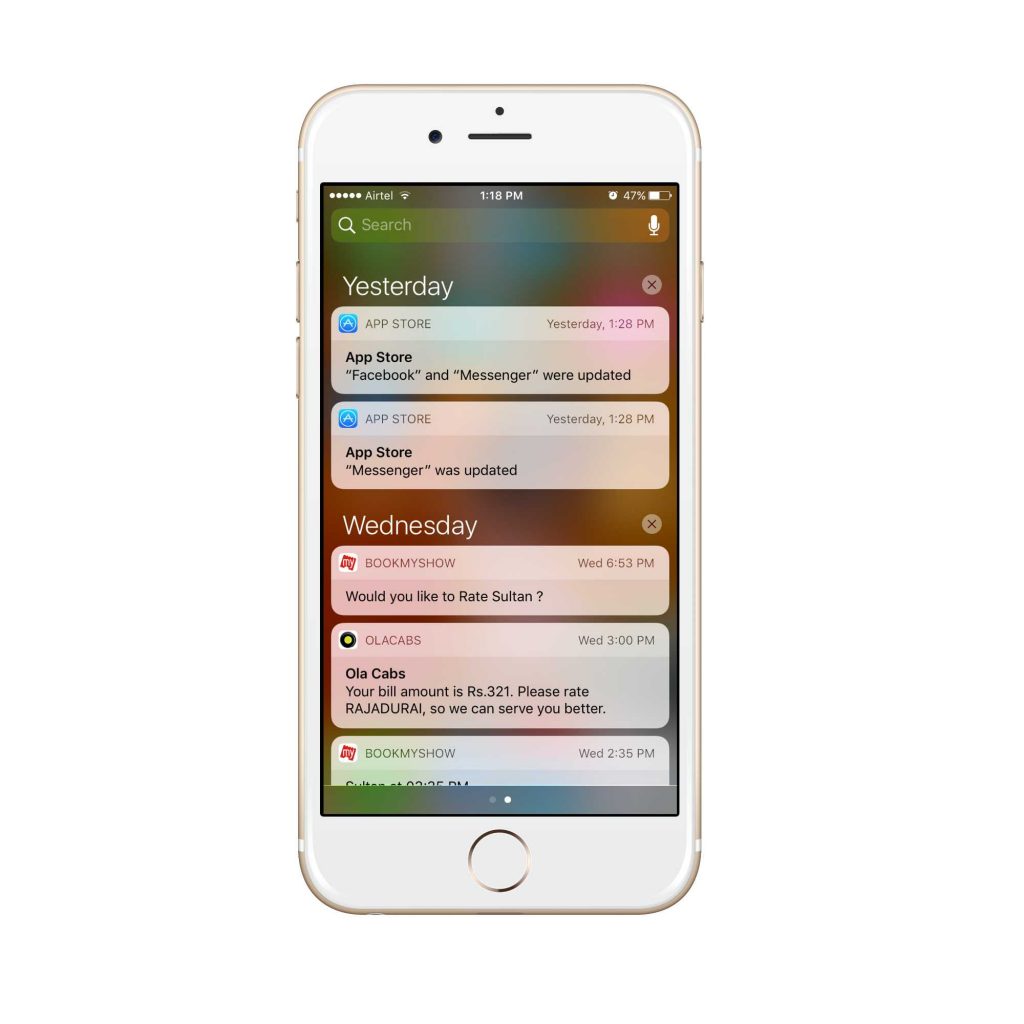 With an all new iOS 10, you can access spotlight search from the notification center as well.
14. 3D Touch on Notifications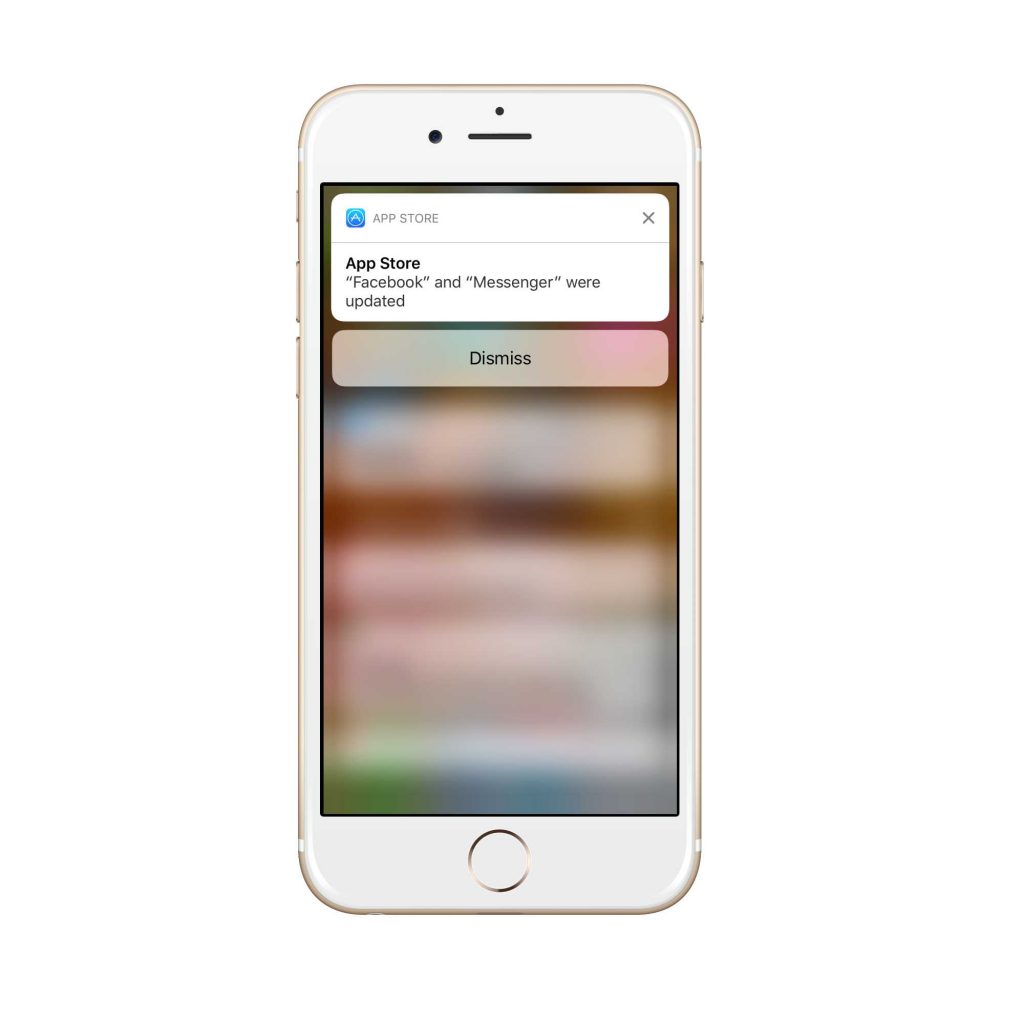 With 3D touch on the notifications, iOS presents a range of contextual options. For instance, 3D touching an update notification will present an option to Dismiss and an email will show an option to archive.
15. 3D Touch In Control Center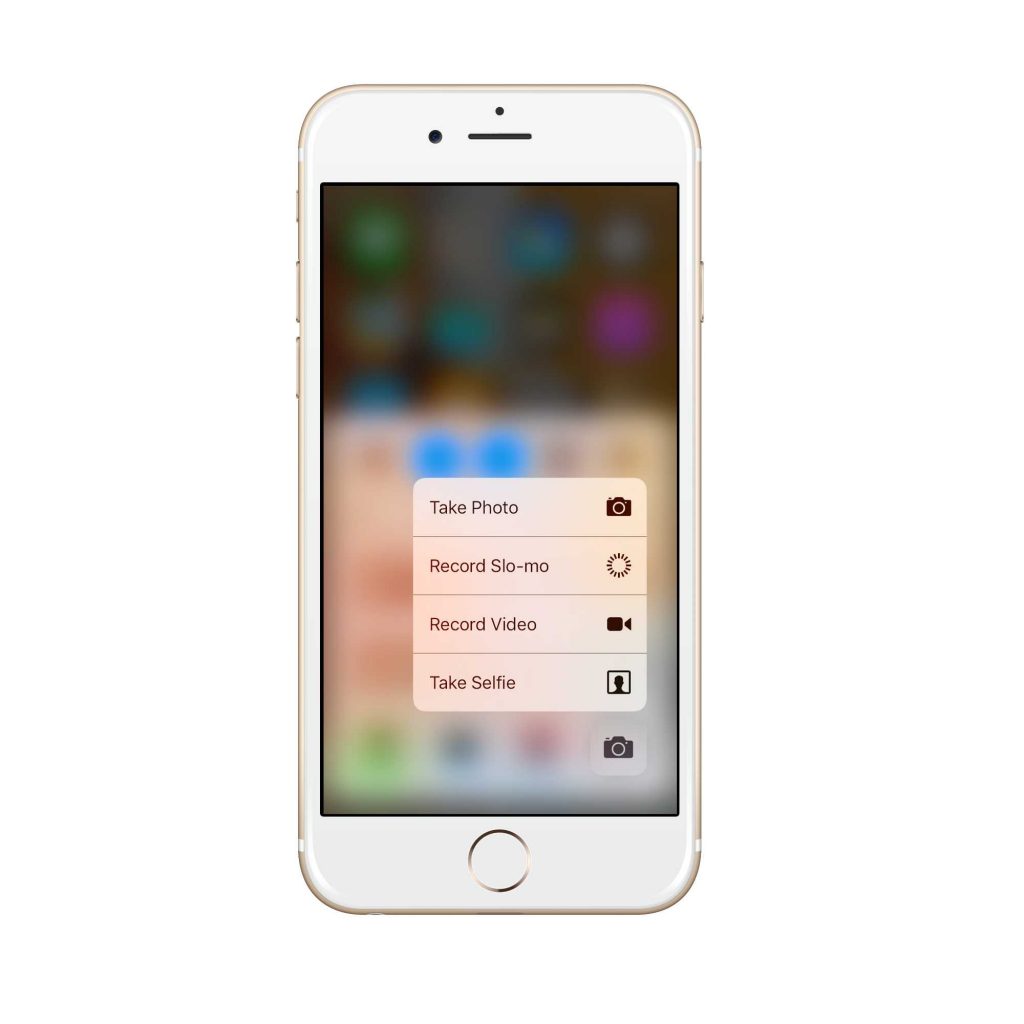 Remember that 3D touch doesn't work with all of the options available in the control center. But it is certainly compatible with flashlight, camera, calculator, and clock.
16. Bedtime Features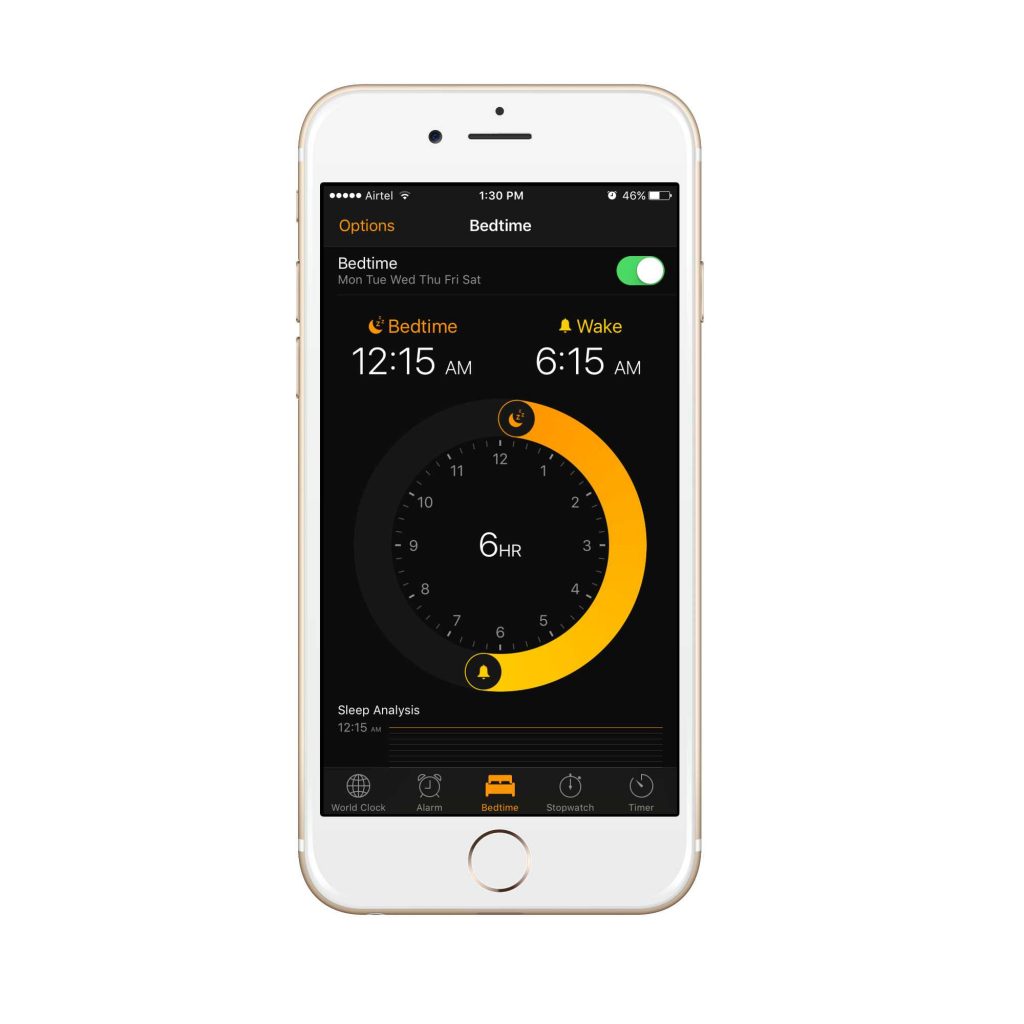 Bedtime tab essentially enables you to answer questions related to your sleep behavior, for instance, the hours of sleep that you'd like to take, or the time when you want to wake up. Once the questions have been answered, your phone will then start to notify you when it's time for you to go to bed.
17. Clock App With A Dark Mode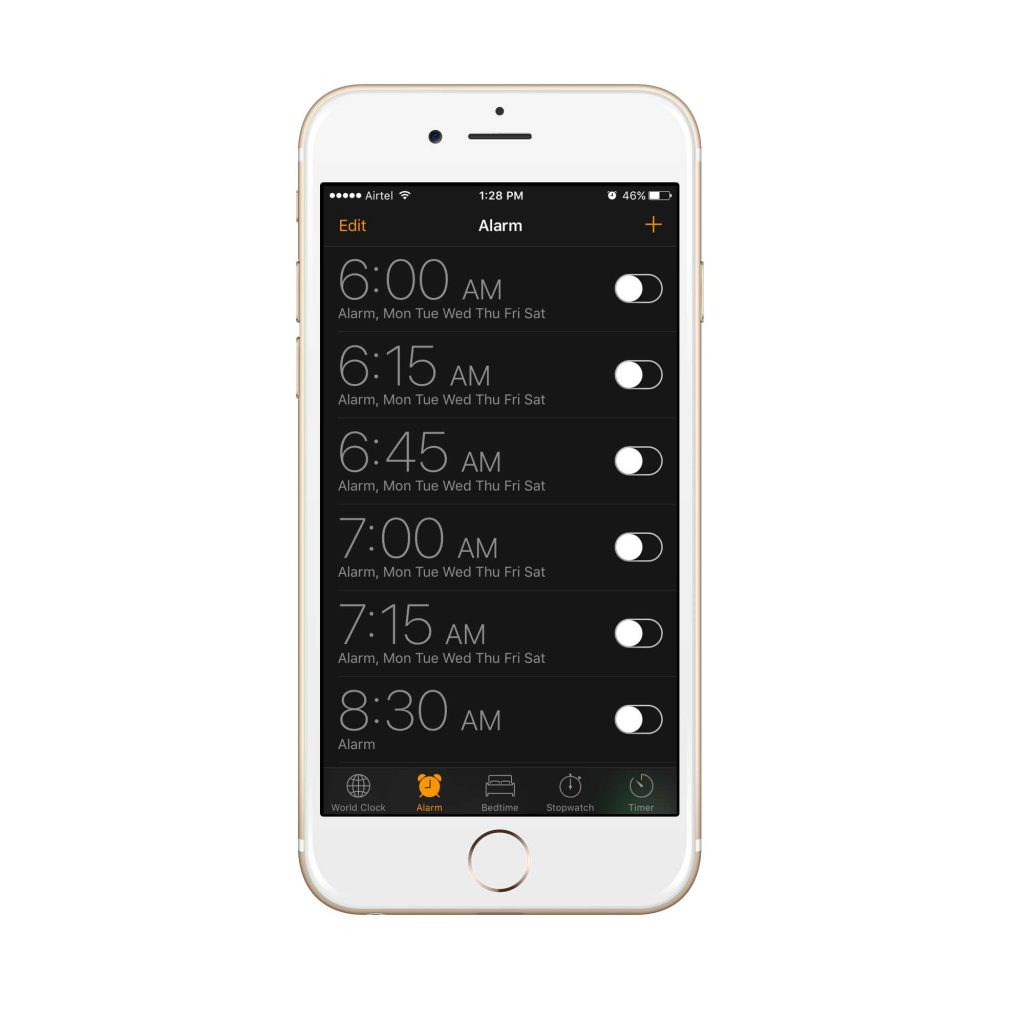 While most of the users have been waiting for a dark mode with an iOS update, the version 10 has begun its journey with a dark mode being incorporated in the clock app.
18. Storage Optimization
iOS 10 enables you to save a huge amount of storage on your phone by disabling the music app from using all of the space. Not more than a couple of GBs of space will be available for the music app only.
19. Keyboard Sound
Just to be different from the competition, Apple has introduced new keyboard sounds with iOS 10 as well.
20. Spotlight Shows Search History
Spotlight will now record all your recent searches. Be careful while sharing your device if you searched any sensitive info recently.
Considering the above-mentioned information, it won't be wrong to conclude that there are a number of hidden changes which are being introduced with an all new iOS 10. You may as well be able to find other changes once you get to make use of the iOS version 10 for yourself. Feel free to inform us about such hidden changes when you find them. If you have upgraded to iOS 10 but don't want to stay any more due to any errors or issues, check out how to downgrade iOS 10 to iOS 9.3.2.